Systematic Online Casino Marketing — Boost Your Acquisition Rates with Smart Money
Profoundly developed online casinos can only bring high profits in the case of elaborated marketing strategies. The more people find out about the existence of this gambling establishment, the more players will appear on the platform. It is the main advertising fundamental that operators try to adjust to their online casinos.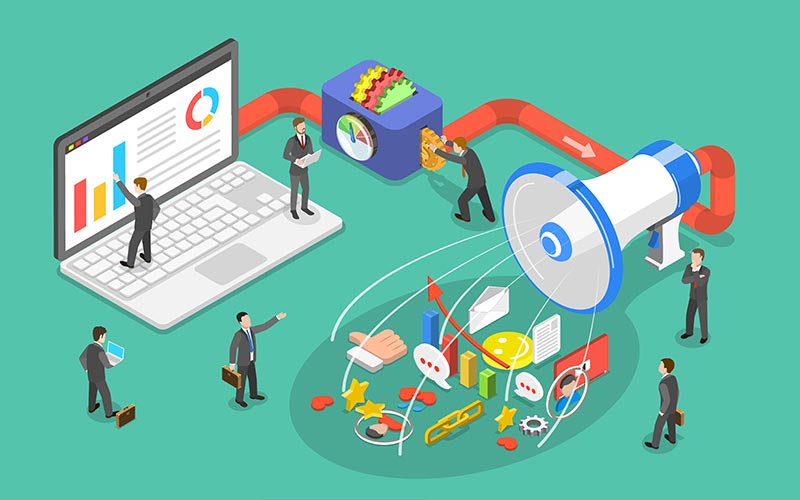 Smart Money has been developing efficient advertising campaigns for almost 10 years. This period was marked by successful online casino promotion to both competitive and completely new regions. Order promotional services for your online casino at Smart Money to become a recognizable gaming platform.
Up until the middle of the 20th century, casino marketing was absent as such. The modern "face" of gambling promotion transformed only 60 years ago.
Operators of ground establishments decided to pay more attention to popularizing:
technological advancements of the gambling sphere;
trustworthy assets;
convenient and enjoyable gaming environment;
opportunities for earning.
More than half a century later, the online casino business has barely changed its fundamentals in marketing.
Modern digital advertising of online gambling establishments considers:
more people of various races on ads to match the cultural aspect;
the image of a female gambler equally important as a male gambler;
the perception of the gambling more as fun, not as a monotonous activity with a lack of variety.
The understanding of these and many other tiny details allowed some operators to stand out from the crowd and ascend their platforms to an entirely new level. Success did not go unnoticed, and very soon, other casino managers began adopting the changing principles.
Smart Money advertising department monitors the latest changes in the players' mood and preferences and adapts the promotional process accordingly. Order professional digital marketing from our company and start attracting more clients to your casino.
The beginning of the third decade of the 21st century marked a significant shift in digital advertising of the gambling sphere. The extensive pandemic lockdown became a foothold for many operators.
Since the ground establishments were unable to host a lot of clients (some facilities even went bankrupt and closed), online casinos became a salvation for a lot of gamblers. Surprisingly, the marketing ideas remained the same. They were adapted to the modern realities and designed following the current situation.
For the end of 2020, the best ways to increase online casino acquisition rates are:
welcome bonuses for new registrants;
bonuses for first-time-depositors;
free spins for distinct slot games;
promotional systems for devoted clients;
seasonal leaderboards for participating in the casino gaming process;
different levels of tournaments with corresponding prizes;
multilayered loyalties for devoted players.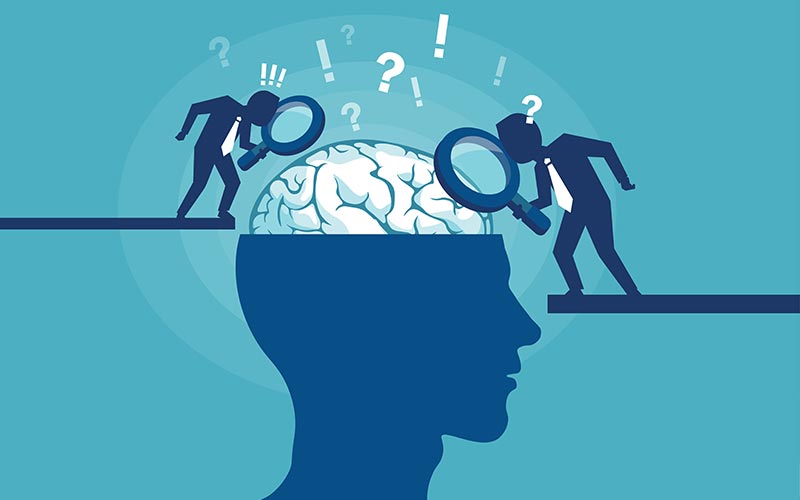 Self-respected entrepreneurs know how important it is to understand their customers. A superficial acquaintance is not going to bring much success in the online gambling business. So, it is beneficial to resort to more profound marketing applications.
The limbic approach is a common method in advertising that utilizes neuroscience as the main lever of influence on players. In brief, all players can be divided into three groups that act according to their character. Usually, these behavioural sets of instructions are constant but they tend to change as a person is involved in the activity for a long time.
Three main neuromarketing patterns of players are:
Dominant.
Stimulant.
Balanced.
A knowledgeable online casino operator understands what behavioural sets apply to each group. As a result, the influences for each pattern are different:
| | | |
| --- | --- | --- |
| Characteristic | Reward | Antipathy |
| Dominant | A sensation of a win | Helplessness |
| Stimulant | Unexpectedness | Disinterest |
| Balanced | Protection | Anxiety |
Considering that online gaming operators provide the same service (gambling offers), they have to focus on different aspects to target more than one group of players. It requires thorough preparation and unique marketing approaches.
The most efficient strategies for satisfying various neuromarketing groups:
The sensation of a win is a straightforward manifestation for dominant players. They need something that will give them an immediate boost to their pride. For example, if an operator offers a discount, it undoubtedly appeals to this group of gamblers. They feel the victory in obtaining something cheaper and act as if they control the situation.
To attract stimulant players, it might be a good idea to show as if the offer is limited. Such people will have to act fast and, most of the times will try to obtain the proposition immediately. Operators try to ignore repeated offers since they make stimulant players refuse from further participation.
Balanced players love safe entertainment. As soon as an operator proves that their finances and personal information are secured, they will enjoy the gambling process without the concerns for their protections. Also, positive reputation and upvoted reviews from former players will boost the confidence of balanced visitors.
Statistics say that more than half of all European gambling websites visitors are of balanced type (55%). The stimulant group makes up half as many players (28%). Finally, the gambling-lovers of a dominant type are the rarest among the casino visitors (17%).
One of the most essential notions of online gambling neuromarketing is that a balanced group is the most cautious when it comes to the playing process. They contribute the least to the operator's income per customer. However, since they are the prevalent part of platform visitors, it is essential to focus on this group as much as on two others.
Neuromarketing classification allows figuring out why people access online gambling establishments. Consequently, operators make up players' profiles to give them what they want according to their expectations.
The distinct classes of gamblers that operators rely on are:
Pro players. This type of casino visitors accesses online gambling platforms to earn money. In some cases, it is their daily routine. They practice a lot, try to receive benefit from the obtained experience, calculate the odds where it is possible. At the same time, they understand when enough is enough and avoid making risky bets.
High-rollers. These online casino visitors are the opposite of the previous class. They gamble just for fun, sometimes as a hobby. They do not mind losing a few thousand over a night and value the process more than the result. Also, high-stakes players enjoy impressing others by making big bets.
Low-stake players. These people visit online gambling establishments regularly to try their luck. Their ultimate wish is to hit a jackpot and become instantly rich. That is why they can fail to stop timely and lose a lot of money during a single playing session. They receive hardly any fun even in case of a win and complain about the amount of a prize.
It became one of the trendiest approaches in digital marketing for the online gambling industry. Instead of focusing on individual groups, internet casinos treat every client personally, trying to understand their demands, wishes, and preferences. It allows the marketing department of a casino to configure advertising offers during the communication with players.
The possibility to satisfy individual players' requests became possible due to modern analytical and data-gathering tools. Today, all activity of clients is monitored by special software that picks the best pre-configured offers and acquaints the chosen customer with it.
Let us show some examples of successful real-time marketing:
If it is a dominant high-roller, he might be interested in special VIP status with unique profile design so that other visitors could see it.
For a player who does not wager a lot, a stimulation in a form of 50 free spins on his favourite game will be an amazing boost.
If a pro player sees an advertisement about an upcoming tournament with minimal entry fee and a considerable prize, he does not ponder a lot to join it and attempt to win.
The marketing department at the Smart Money company includes a dedicated team of professionals who are into the slightest details of neuro- and real-time marketing. Our experts will provide you with an extensive rundown on the acquisition boost and set up an efficient campaign for particularly your region.
Order a turnkey online casino solution at Smart Money and enjoy a steady stream of players to your gambling platform.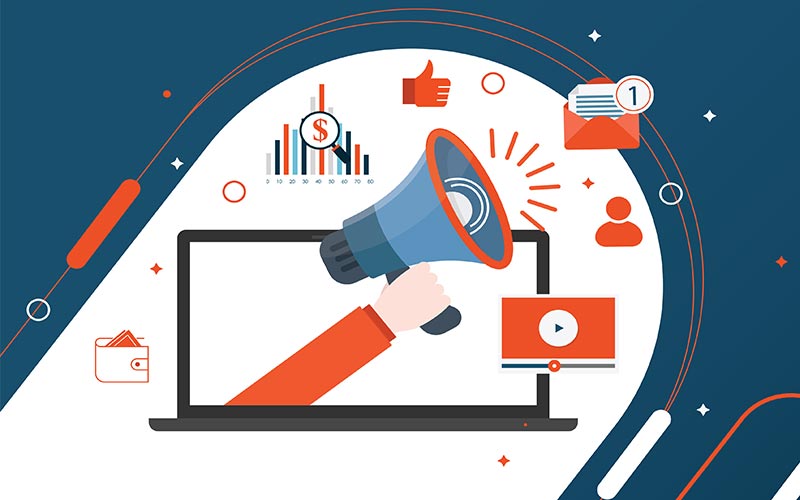 The understanding of your potential audience is the key aspect of a successful advertising campaign. Online gambling utilizes this knowledge for efficient acquisition of new players and steady retention of existing clients. Such professional guide companies as Smart Money make it much easier to generate new leads thanks to the innovative advertising methods in digital marketing.
The core concepts to perceive upon dealing with internet gambling promotion:
Modern online casino operators focus on the same marketing aspects as their predecessors but in different manifestations — technological gambling advancements, trustworthy assets, enjoyable gaming environment, opportunities for earning.
Some gambling marketing notions were significantly changed to adjust to up-to-date norms — various races on ads, the image of a female gambler, the perception of the gambling activity more as fun, not as a gloomy routine.
The most efficient digital marketing means in 2020 seem to be welcome bonuses, free spins, promos for devoted clients, leaderboards, tournaments, multilayered loyalties.
Three main neuromarketing categories of online casinos players are dominant, balanced, and stimulant, each different with their reason for gambling.
Three key classes of players are professional gamblers, high-rollers, and low-stake casino visitors.
Real-time marketing is the latest trend in the online gambling industry that implies a thorough analysis of each gambler and a match of his expectation, considering his gambling activity and behaviour on the platform.
Online gambling marketing is a complex system that requires a lot of attention to minor details. Smart Money professionals know perfectly well how to set up an efficient advertising campaign to ensure a high level of attendance and a steady rate of retention.
With our configuration, it will be straightforward to manage the marketing system independently and adjust to the changes in the audience.
Order a turnkey casino solution at Smart Money and ensure a stable profit with an abundance of players on your gambling platform.
For further information and order details, please, reach our support team: