Casino Gadgets: Practical Solutions From Smart Money
Gadgets are a unique product that is created due to the last achievements in the sphere of digital electronics, telematics and online game industry.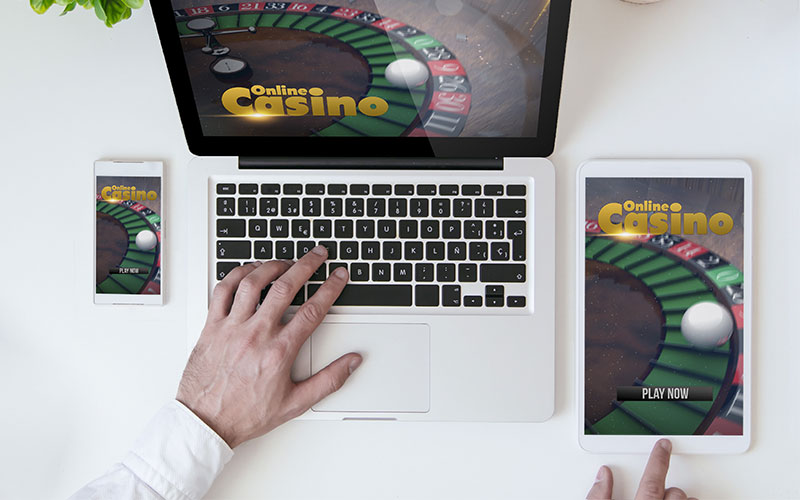 Today, it is almost impossible to imagine iGaming without such equipment. Online casino gadgets make the game more convenient, realistic, and, in some cases, even actually possible.
Casino gadgets can be considered a kind of showcase for the gambling industry. Almost all the world's latest IT-related products enter the gaming sector via gambling gadgets. These are mostly new releases that are designed to improve the quality of the sound, make a picture on the screen more clear and detailed, and increase the speed of mechanics.
Gadgets also enhance the comfort of the gameplay. As a rule, it can be achieved by reducing the device capacity and improving its ergonomics. The latest trend is the use of light versions of well-known devices. Ultrathin tablets for online casinos are a good example.
A separate niche is occupied by mobile gambling, which lays down its own demands related to the equipment. First of all, such casino gadgets should be integrated with iOS and Android operating systems. It is important to update devices on time and support for popular touch-options.
According to experts, mobile gambling will continue growing rapidly. Therefore, it is exactly in this field that they expect a presentation of radically new and original ideas that will help developers to improve gadgets.
The main advantages of gadgets:
A variety of colours and models to satisfy any taste.
It is convenient to carry them in a pocket because of their small size.
They give an opportunity to pay for any service (like games, utilities, television, the Internet etc.) at any time and place.
Producers provide constant technical support and approach every client individually.
Because most people around the world have smartphones that have already begun to replace PCs in people's everyday life, mobile gambling is likely to become the most common way to gamble.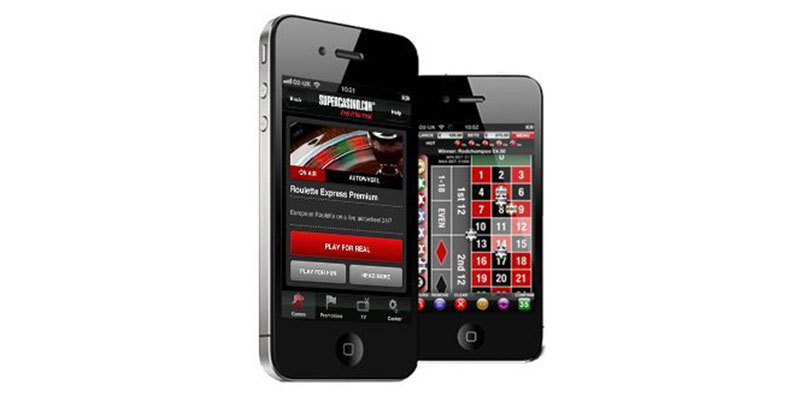 According to UK Gambling Commission, approximately 4.5 million inhabitants of Great Britain play casino games precisely via smartphones and tablets.
As the popularity of mobile gambling continues to grow, it becomes clear for many experts that it will displace Internet gambling from the game market. That is why some gaming websites actively develop and offer their users the best applications for Android and iPhone. Besides, such companies as PokerStars work hard to create own mobile platforms.
Even live poker has adapted itself to the mobility trend. The mobile application Poker Notes Live gives a user an opportunity to chat with his/her opponent during the game.
Such games as roulette, blackjack, video poker and slots are already available in the form of applications for smartphones. Developers do their best to make it possible for gamblers to play many games and choose them from a variety of the most exciting ones.
The number of operators who can provide services on the gaming market increases, too. Development in the sphere of mobile gambling is in full swing. The industry of mobile applications for casinos has been developing at incredible speed. This fact guarantees that users have a great choice of fascinating games.
For now, the most prominent company in the sphere of mobile gambling is HTC. It has managed to attract users by price policy and deployment of advanced technologies.
But still, there will always be the room for improvement. For instance, the creation of large-screen displays with higher resolution will undoubtedly be profitable for companies and comfortable for casino players, as the wider the screen of a smartphone or tablet is, the more spectacular and convenient the game is.
So will smartphones and tablets replace PCs? Taking into account passion and demands of players, of course, they will appreciate technological improvements, graphics and a wide choice. But experts think that mobile applications can gain more popularity than traditional games via computer, but the full replacement will not happen: PC is likely to become a valuable addition, and players will use all three devices.
Today playing games via mobile devices is one of the most characteristic features of the current market. The gaming sector brings more than 180 billion dollars of income. The most significant part is the income from mobile games and virtual slot machines. As a result, developers and designers are obliged to adapt devices and accessories so that they suit capabilities of gadgets. It concerns not only phones and tablets but also accessories that are technological products that people can wear — the first digital watch SmartWatch from Android.
If you have already bought such a watch, you are likely to be pleased by its capabilities and potential as a gaming platform. As the selected number of developers create games that can be played on a small display. In 2014 gaming applications for SmartWatch were introduced on Mobile World Congress. It became the maximum step in cross-platform game development, as such device as SmartWatch supports more and more gaming versions, and the user can play on the move.
In order to keep up to date, Microgaming, a well-known brand in the game world, has to follow all the modern trends. Recently a new tendency — to play online casino via SmartWatch – has appeared. These gaming applications are developed for clients; they have a simple and intuitive user interface that allows players to install these applications for online casinos on SmartWatches and play for real money just pressing on the display. These applications are made so that they comply with the size and resolution of SmartWatch screen. No additional settings are required. Microgaming developers make all games support any digital watch.
If an application is installed on your SmartWatch, all you need to do is to spin the roulette the way you play online roulette via a computer or mobile phone. After you make the roulette move, the game starts. When the reel stops, you can either win or lose real money. To play you need the Internet connection.
To manage the game is easy. The device will show the number of characters on SmartWatch screen, and you will have to choose any symbol. The roulette will start spinning and then stops and define the outcome of the game. If you are lucky and 5 identical symbols appear on the screen, the winning is yours.
More and more mobile solutions become free from being bound to mobile platforms; soon many slot machines like Tomb Raider, Thunderstruck II and Mega Moolah will be available on SmartWatch.
In the nearest future, many users will be able to play casino on their SmartWatches. Besides, we are likely to see additional examples of technologies that are equipped with mobile gaming capabilities. These accessories will be developed so that they will be compatible with partner smartphones and synchronisable with other devices at once.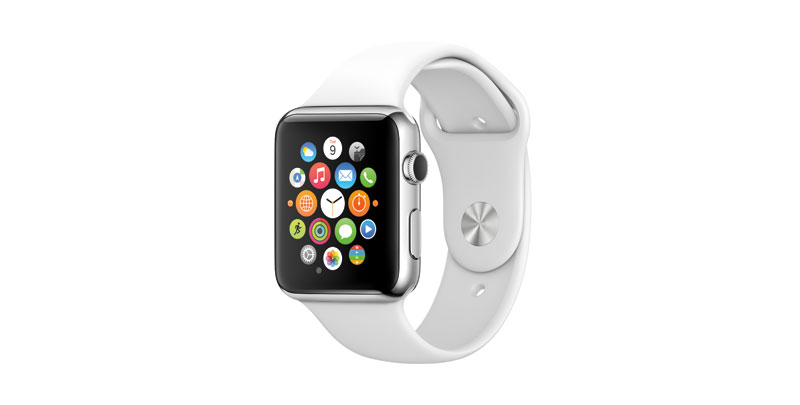 CastAR did not expect that augmented reality would be such a success. The idea appeared in 2013 and grew due to the successful campaign on Kickstarter, making the developers introduce the first headset on the market.
To mark the success, a short video about CastAR was shot to attract sponsors, developers and other people who were interested in this topic. CastAR's device differs from other headphones and display glasses. Its components are a projection screen and 2 small 720-pixel projectors to send images. Moreover, you will not feel sick while playing because of mounted LEDs that track movements of your head. The company is also going to add the function of common virtual reality.
Rick Johnson and Jeri Ellsworth, Road to VR representatives, who engage in CastAR say that they encountered some difficulties while creating hardware, but they managed to complete the development of models (that undoubtedly go beyond prototypes) and integrated a set of CastAR software development into Unity, a game engine that is popular with a lot of developers, and hopes that Unreal Engine 4 will appear soon.
CastAR's first ideas concerned games, though the video mentioned above shows that their appliance can improve productivity at work or home, too.
The technology based on projection can be an obstacle that appears in the place where all the action takes place in augmented reality, but reflecting panels are only a material that can be folded and carried anywhere you like.
CastAR team continues to expand and plans to launch a new hardware version. It seems this unusual appliance of augmented reality can become one more chapter in the story of Kickstarter success.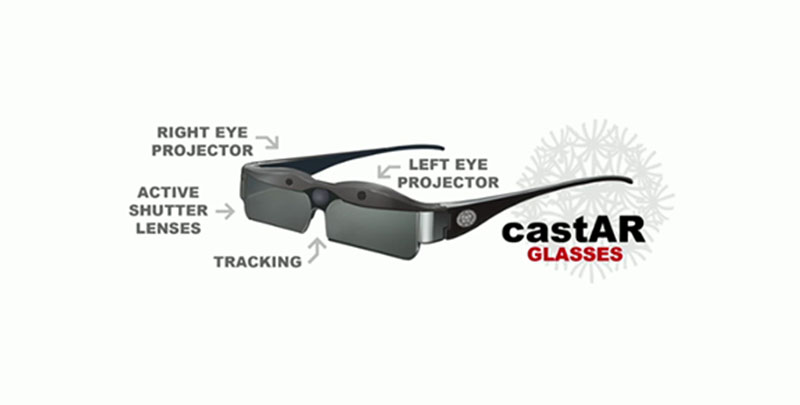 Check the information used to contact us carefully. It is necessary for your safety.
Fraudsters can use contacts that look like ours to scam customers. Therefore, we ask you to enter only the addresses that are indicated on our official website.
Be careful! Our team is not responsible for the activities of persons using similar contact details.