A gaming platform for the casino Gaminator
A gaming platform for the casino Gaminator
Owners of the online gambling business know how important it is to choose a good and high-quality gaming system. If you are in search of a gambling platform, then we can say that you have already found it! We offer you to see the possibilities of Gaminator ― a solid foundation for gambling clubs of the new generation.
Learn more about the Gaminator online casino platform during the consultation with a specialist from Smart Money. You can leave an application for a call back right now.
Why is it a good idea to install the casino Gaminator?
The Gaminator online casino gaming system has a number of advantages and can raise your business to a new level and make it extremely profitable.
Among these advantages, we can name four main trump cards of the casino Gaminator:
Simplicity.
A wide range of games.
Customisable winning percentage.
However, Gaminator has much more positive aspects than those that are mentioned above.
Flexible customisation
The Gaminator system has an impressive set of functions that help operators to customise the entire operation of a casino to the finest details. The program has more than twenty options for managing a gambling club on the Internet.
You can adapt the interface to each player, get any kind of statistics, and manage your business effectively day by day.
The range of Gaminator slots
Gaminator is a kind of a basis for setting up slot machines. The system supports games from Novomatic, Unicum, Igrosoft, Microgaming, and thirty other famous developers of the game content equally well. The price of such a solution is much lower than a single connection of popular slots.
The online gaming system allows gamblers to play any slots. To date, they work fine in all Gaminator online casinos.
Through a business prism, such a cross-functional platform will allow you to attract players with different preferences and budgets. It means that casino owners have a potential for huge earnings.
Flash and HTML5 versions of Gaminator slots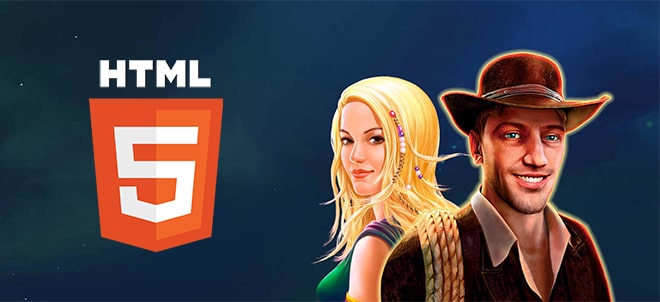 Flash and HTML5 technologies are like red and black suits of cards. They compete but today it is clear that HTML5 is winning this battle.
The team of specialists from Gaminator has managed to collect a huge catalogue of games in the HTML5 format. Their main advantage is the adequate display on any device where there is a browser that can read an HTML code. That is, your customers will be able to play both on a computer and a smartphone, as well as on a tablet!
Although, we should pay tribute to Flash games since they are still in great demand. Therefore, we recommend you to offer players both Flash and HTML5 versions of Gaminator online casino games.
Multilevel jackpots
All users like jackpots! And when the chances of receiving a huge amount of money grow with each new bet, it is simply impossible to stop!
Gaminator slots have excellent jackpot systems, which will make gamblers interested and tie them to your casino for a long time.
The company's own live-studio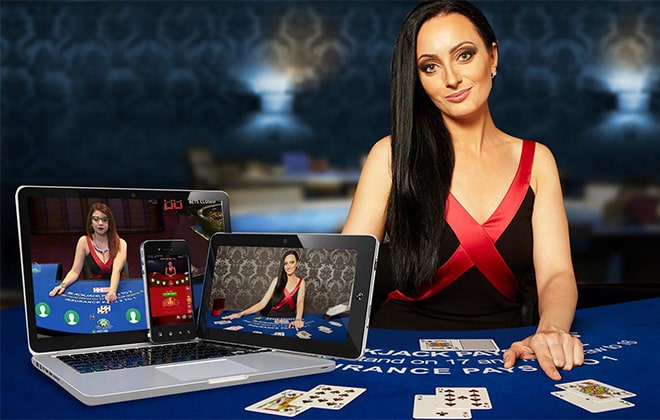 Gaminator has been involved in the online gambling activity for many years, so it offers casino owners many additional services for sale. For example, they can buy the ability to broadcast games from the studio with live dealers.
Customisable RTP percentage
One of the problems faced by the owners of online gambling establishments is the inability to choose the pay off that they want. However, only they are the ones who really know from which slots it is possible to get more profit. If you have decided to buy the Gaminator system, you will always be able to adjust the percentage that you consider optimal.
Built-in payment modules
All Gaminator casinos are connected to the most common payment systems in the world. You can be sure that players from all continents who visit your website will be able to deposit funds.
The developer confirms that payment modules have the necessary level of data protection of the casino itself and its visitors.
Multilanguage
The system supports several languages, including English, Russian, French, and others.
Profitable bonus systems
It is possible to motivate players to bet more and more with a well-designed bonus classification that is already built into the casino Gaminator. All you need to do is to choose a suitable program and offer it to customers.
A mobile version
On the Gaminator platform, slot machines are displayed perfectly on any device because the HTML5 technology is used. But the developers have made sure that gamblers could replenish their accounts or withdraw money comfortably, contact the technical support chat, etc. The system is adapted for mobile devices and is suitable for playing while you are on the way.
Guaranteed round-the-clock support
One of the key points that made the Gaminator online casino system so popular is the round-the-clock customer support. Whatever happens to you or your players, problems can be quickly resolved in an online mode.
The reason for it is that Gaminator values ​​its reputation and tries to provide its customers with excellent services.
The Gaminator3 system
Over the years, the company has managed to do a lot of work. At first, there was the Gaminator 1 version, then the second, and the third ones appeared. All of them are slightly different, and the developers themselves insist that it is better for business to use three versions of the program at the same time.
The most functional one is the third version ― Gaminator3. It accepts bets in cash and via terminals, as well as online payments and games from more than thirty manufacturers. And all this is provided at quite a low cost!
The quality of this program is recognised by casino operators in fifteen countries of the world! It is interesting that in total, the software handles more than one million gaming sessions from players from all around the world every day.
Where to buy the casino Gaminator?
The system is installed on the website that is ready for the operation in just a few hours, including the game content, payment programs, and testing of the whole structure. And if you are looking for Gaminator for sale, you will need to contact the representative of the Smart Money company.
It is possible to use Gaminator online, offline, and even in live projects. It is a multi-function soldier, on the basis of which you can develop the gambling business of almost any type.
Do you want to test Gaminator before the installation? In this case, you have to contact your personal account manager at Smart Money and request a rental program or the installation of a demo version, and you will have the most advanced gaming system on the market. Test it, check the efficiency and cost, and make a deliberate choice.
Write to us in any way that is convenient for you:
by e-mail: manager@sm-pay.com;
in Skype: sm.pay;
via the feedback form.
Games library

Igrosoft games

Amatic games

Aristocrat games

Mega Jack games

Gaminator Deluxe games

Gaminator games

Roulette games

Unicum games

EGT games

PlayTech games

Live Casino games

Duomatic games

Alps Games

PlaySoft games

Card games

Sheriff Gaming games

RTG games

NetEnt games

BetSoft games

Microgaming games

Belatra games
Comparative characteristics
gaminatorsystem.com
gaminator2.com
gaminator3.com

Mobile version

-
+
+

Online casino version

-
-
+

Operation via cash desk

+
+
+

Operation via terminal

+
-
-

Operation via electronic payments

Accepting of third-party payments in favor of mobile operators

+
+
+

Affiliate programs

-
-
+

Jackpots

-
+
+

Kickback to players

+
-
+

Tournaments

-
-
+

Customization of payout %

+
+
+

Multi-denomination

+
+
+

Customization of maximum bet

+
+
+

Multi-language support

+
+
+

Alarm button

-
-
+

System updates

-
+
+

Bill acceptor support

-
-
+

Seamless protocol

+
+
+

GAMES

Gaminator

+
+
+

Gaminator BTD

+
+
+

Gaminator Deluxe

+
+
+

IgroSoft

+
+
+

EGT

+
+
+

Amatic

+
+
+

Aristocrat

+
+
+

MegaJack

+
+
+

Microgaming

+
+
+

Roulette/Cards

+
+
+

Unicum

+
+
+

AlpsStudio

+
+
+

Playtech

-
-
+

RTG

-
-
+

SheriffGaming

-
-
+

LiveStudio

-
-
+