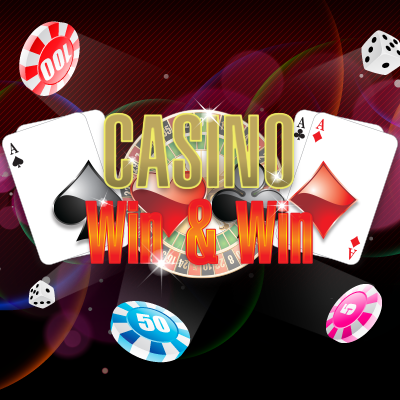 SPECIAL OFFER!!!
INTEGRATION OF WIN&WIN ON-LINE 15%
BONUS 25 000
We're happy to offer you best integration terms!
15% and 25 000 credits as a gift!
Online gaming system Win&Win Casino - is a gaming system with games from Gaminator CoolFire, Igrosoft, MegaJack, Belatra series.
Development process involved strong emphasis on the system quality - quality of games (Graphics, Sounds, Math), as well as simplicity, user-friendliness and gaming system operational stability. As a result, we created a system, which matches the actual slots playing experience in a MAXIMUM realistic way.
Gaming system has been developed by the Israeli programmers who paid lots of attention to consultations and comments from gambling business specialists, which made it possible to create a product and maximum compliance with the most demanding requirements.
Серверы игровой системы Win&Win Casino расположены за границей в лучших дата-центрах Европы. Это обеспечивает бесперебойную работу казино, отсутствие технических проблем и надежную защиту от DDOS атак.
Win&Win Casino gaming system benefits:
- Unique math allowing to keep player's constant rush for a long time;
- Excellent graphics;
- High level of game details optimization for maximum match with the original ones;
- Customizable return percentage (70 to 99);
- Possibility to switch math to 'slot emulation' mode;
- Simple user-friendly and convenient interface;
- Operation at Windows, Linux (Tested at Ubuntu, Debian);
- Multidenomination with a possibility to change bet during the game;
- Possibility to install your own denomination set for gaming hall;
- Jackpot;
- Possibility to design clubs with sharable and separate balance;
- Funds Deposit-Withdrawal terminal;
- Double display support;
- Possibility to operate in the pin code input and terminal deposit modes;
- Possibility to operate in the full-screen mode (without the screen lobby);
- Possibility to reassign hotkeys;
- Intermediate update server for saving traffic during the updates;
- Beneficial cooperation terms for high profile and steady customers;
- Lowest integration prices;
- Technical support 24 hours a day, 365 days a year;
- Technical start-up;
- Legal support, consultations;
- Close cooperation in Russian Federation and Ukraine.
Games library
The money game
Lucky Lady's Charm
Dolphin's Pearl
Babanas go Banans
Sharky
Magic Money
Venerian Carnival
Queen of Hearts
Beetle Mania
Hot Target
Ultra Hot
Sizzling Hot
Roller Coaster
Just Jewels
Always Hot
Columbus
Pharaoh's Gold
Riches of India
Gold Spell
Oliver's Bar
Book of Ra
Unicorn Magic
Marco Polo
Diamond Trio
Star Attraction
Treasure Jewels
Threee
Dolphin's Pearl Deluxe
Lucky Lady's Charm Deluxe
Just Jewels Deluxe
Sizzling Hot Deluxe
Cash Machine
Knights of the Grail
Treasure Castle
Aztec Gold
Polar Fox
Illusionist
King of cards
Royal Treasures
Wonderful Flute
Pharaoh's Gold III
Dynasty of Ming
Banana Splash
First Class Traveller
Columbus Deluxe
Golden Planet
Secret Forest
Attila
Gryphon's Gold
Pirates Gold
Vegas, Babe
Arctic Treasure
Azteca
Blade
Daredevil
Dolphin Reef
Electra
Fairy Magic
Fantastic Four
Forest of Wonders
Incredible Hulk
Pharaon's Secrets
Punisher
Rocky
Spin 2 Millions
X-Men
Keno
Fortune Keno
Keno Xperiment
Alice in Wonderland
Avalon
Computer World
Fire Frenzy
Nautilus
Roll of Ramses
Sea Light
Seven's Fire
Cinema
Fire Rage
Golden Harvest
Gulliver
Lucky Barmen
Resident
Crazy Monkey
Pirates
Sweetlife
Lucky Hunter
Gnome
Keks
Fruit Coctail
Sweetlife 2
Garage
Rock Climber
Fruit Coctail 2
Island 2
Island
Pirates 2
Super Fairy Land 5
Alcatraz
Monkey Boy
Caligula
Casino
Chukcha Man
Dracula
Black Horse
Crazy Hounter
Whisky Duomatic
Fruct Twist
Piratos Duomatic
Super Fairy Land 5
Super Garage
Golden Mine
Draw Poker
Tarakanos
American Roulette
Europen Roulette
Blackjack
Blackjack Surrender
Blackjack Switch
Baccarat
Pontoon
Aztec Gold
Slot-O-Pol
Slot-O-Pol Deluxe
Champagnes
BananaPoker
BonusPoker
DeucesWild
JokerAndDeucesWild
JokerAndDeucesWildx3
JokerDouble
TwoJokersWild3x3
TwoJokersWild4x4
HOME PLAY
Play from your home!
This version allows a client to play from home, without violating interests of the hall that integrates such client.
Short features list:
- Creating of your own client distributive for your customers;
- During the delivery of your distributives, clients who install them are registered at your hall automatically -- this means that wherever client gets your distributive from, he will be registered at your hall;
- Selection of distributives format -- Lite for the Internet/e-mail distribution, full for the Internet/mass storage device distribution, cd/flash for mass storage device distribution and playing without the installation;
- Possibility to play for fun! Possibility to play without the cash prize for customer with daily deposited balance;
- Settings of your hall are applied automatically in the kiosk and in the HomePlay version;
- Saving of the agent structure -- if you are an agent, this will also be interesting for you, because halls that build out their distributives, will also buy credits from you;
- Integrated personal technical support -- each client who installs the HomePlay version, has a possibility to ask questions to operator using an embedded chat, and for each hall a personal chat account is created, which will have all messages addressed to it from the user accounts of clients who installed such distributive;
- Possibility to display client deposit/withdrawal history;
- Possibility to build Russian or English version of the distributive.
The following new features are available:
Changes in the Q-Pay system:
- Added the limit for the payout percentage, set in the clubs for subagents; Now the subagent can limit the minimum payout percentage for his subagents on his own;
- Added denomination of 20 kopecks; Thus, the following denominations are available: 0.01, 0.02, 0.05, 0.10, 0.20, 0.25, 0.50, 1, 2, 3, 4, 5, 10, 100, with a possibility to choose the necessary set for each club;
- Added the possibility to install denomination by default; This denomination value will be used at the start of the game by the user;
- Added a 'safe' math mode allowing to limit Bet/Win with rigid boundaries (+- 1-5%) – for everyone who doesn't like the risk;
- Added graphical reports for the hall revenue dynamics; Your hall revenue is now displayed in the graphic form;
- Added graphical reports for the agent network revenue dynamics; Your agent network revenue is now displayed in the graphic form;
- Added user jackpots! Now you'll be able to manage jackpots on your own! Set the initial jackpot value; set the percentage of money deducted to jackpot bank; define threshold, which will allow jackpot triggering;
- Possibility to define up to three jackpots for one hall; Possibility to use one jackpot for several halls!
- Added game logs;
- Added the possibility to redefine technical support contracts for your clients;
- Time/date chosen within the limits of the working session is saved when working with reports;
- Possibility to link an account to the hall IP - accounts will be operational only within the limits of the hall;
- Possibility of cashier's operation from several IP addresses;
- Possibility to see and manage the tree of subagents;
If you have subagents and cashiers, you can select 'see all' menu item, and log in without entering the password, using an account of the subordinate user/cashier; "return" button will appear on the right, clicking on which will take you back to your account, i.e. available subagents/cashiers tree;
- Partial withdrawal of funds form the account;
- Dispenser statistics has been extended.
Changes in the Win&Win system:
-Added CashCode,JCM,ICT bill acceptors support in the VLT node, including OS Linux.
- Optimization of the server communication protocol to improve the communication quality.
Payment gateways integration!
We're happy to announce that we've completed a Back office, where the user can pay for services and transfer funds to the WinWin system.
Latest updates
1. Added a possibility to block gaming service - allows to deactivate gaming service and operations for the selected point of sale.
2. Added a possibility - alarm button - allows to clear the signs of the system existence; this feature works only with the RAM disk.
3. Added a possibility of the random jackpot triggering - deactivates the rigid jackpot triggering threshold, and changes it to the probable value.
4. Added a possibility to activate the division of banks by bets - allows to activate the division of math depending on the bet size.
5. Added a possibility to activate blocking when reached a maximum balance - allows to activate the limit for the maximum amount of account balance.
6. Added a possibility to deactivate the selected games - allows the point of sale owner to deactivate games, which are not interesting from his perspective.
7. Added a possibility to regulate payout percentage for each game - allows the point of sale owner to set the payout percentage for each game in particular, as well as to activate limits for them.
8. Added a possibility to customize money deducted to jackpot bank depending on the bet or the range of bets - allows the point of sale owner to customize the appropriate percentage of money deducted to jackpot bank for the selected range of bets.
9. Added a possibility to customize statistics display interval for cahier - allows to set the timespan of the displayed statistics for cashier.
10. Added a possibility to customize statistics display interval for admin - allows to set the timespan of the displayed statistics for admin.
Next scheduled updates:
- Adding of Manager account type with customization of access rights;
- Possibility to install payout percentage for each separate terminal.