Launch an Online Lottery Business under Expert Guidance from Smart Money
The popularity of the lottery can be measured in centuries. People have always enjoyed this type of gambling, so no wonder the online entertainment developed so quickly and successfully. Today, hundreds of internet lottery draws are being held every minute. Considering that this type of gambling is completely random, players gladly join it to try their luck.
Businessmen all over the world launch lottery websites and offer unique services to target audiences. Since this type of entrepreneurship has many peculiarities to consider, professional assistance is extremely helpful during the organization of the process.
Smart Money has an entire department dedicated to the development of lottery projects. Our experts have extensive experience in creating this kind of gambling entertainment from scratch. Order a turnkey lottery business at Smart Money and start a successful online project with a substantial profit.
The variety of entertainment available nowadays is massive. Online lottery holds a leading position among them all. Not only is it a profitable way to entertain your clients, but also a possibility to earn a worldwide reputation if the project is configured adequately.
The benefits of having a working lottery website include:
Accessibility. With the ground entertainment of this type, people have to purchase tickets at a retail store. Today, not many of them are still located around. Luckily, operators can offer online lottery in the form of apps or websites. It allows players to enjoy their favourite entertainment regardless of place and time.
Clarity. The explanation of rules can be integrated into the playing process of the mobile application or a website. It can either be a brief article or a short video presentation. As a result, all people will be able to understand how to engage in the particular lottery and will buy online tickets more.
Scale. Ground lotteries are limited to a certain region or even just a block in a town. Online lotteries, instead, can be sold on an international level with correct preparation. Consequently, the cost of the ticket can be smaller, attracting more visitors and earning more money for an operator.
Legality. The internet lottery business is a completely legal gambling activity that requires an operational license. The project owner applies for an official permit at a chosen jurisdiction to the target audience in a particular country. In case of the adequate configuration of the business and timely taxes payments, such an online establishment can work and thrive long.
Fairness. Usually, website owners provide reports on the prize distribution as well as jackpot contributions. It allows players to keep track of their money and see how much they can win. Apart from that, live lotteries utilize real hosts that manually draw the number from a drum.
These main lottery advantages will ensure an operator receives stable profit and increased flow of players. Keep in mind, it is only possible with the appropriate development of the project under professional supervision. Order a turnkey lottery solution at Smart Money to become a leading representative of the market.
One of the main reasons to launch an internet lottery business is its rapid increase in popularity. The case is that the Coronavirus pandemic made it almost impossible for some people to enjoy ground entertainment of this type. Some players can not purchase the tickets because the retail points are closed; other lottery-lovers are just afraid for their health.
The perfect way out of this situation was the focus on the online sphere. The gross gaming revenue for internet lottery in the USA by the end of 2020 is predicted to reach $7.2 billion. It is almost 10% higher than in the same period the previous year. Furthermore, by the end of 2027, analysts forecast the growth of the GGR to $11.3 billion.
Other regions can also boast of the online lottery revenue growth by 2027:
the Chinese market is estimated to go up 10.4%;
the Japanese market is estimated to go up 3.8%;
the Canadian market is estimated to go up 6.2%;
the German market is estimated to go up 4.2%;
the Latin American market, in general, is going to get a 7% raise.
Such a predicted boost in revenue underlines the increasing popularity of online lottery worldwide. Smart Money offers a variety of services for organizing this type of business. So, do not miss your chance and order the lottery project from scratch at our company.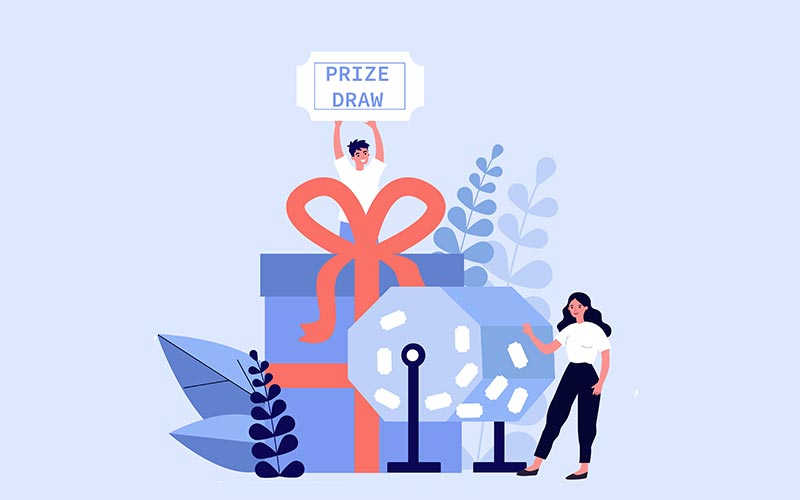 If an operator wants to target a specific location, he needs to be aware of the particular types of lottery popular there. At the same time, there are three main types that players around the world are acquainted with and enjoy participating in.
| | |
| --- | --- |
| Instant lottery | It is the simplest category of online lottery implementation. A real-life alternative to instant tickets is scratch cards. Players purchase cards, click on them ("scratches" special fields), and find out whether they win or not |
| Bingo | This type of lottery features digital cards (fields) with random numbers on them. The drawing process then starts pulling an indicated amount of numbers. Players mark the called digits and win if they have a row, a column, or a diagonal with the mentioned numbers |
| Keno | It is a very similar lottery game to Bingo, but instead of the generated numbers on cards, players type their own numbers in the boxes. The drawing process is the same as with the previous type. Rules may differ from an operator to an operator with how many cards at once a player can have |
Dozens of peculiarities have to be considered before an entrepreneur can launch an online lottery website. Good to know that these features can be easily covered with professional support.
In order to prevent problems with the law, an operator has to license his lottery platform at one of the available jurisdictions:
Western European legislation approves the registration of lottery business on the premises of the part of the world. It is essential to contact a local gaming commission to inquire about details and apply for a license.
Eastern Europe has countries that support only offshore licenses. Normally, they have a single national lottery provider, but foreign operators can target these audiences from abroad.
Chinese lottery business has been flourishing since 1987. As the country's authorities do not regard this entertainment as gambling, operators can launch online projects of this type fairly easily.
In Africa, online lotteries are allowed on the premises of the three most popular markets on the continent — Kenya, Republic of South Africa, as well as Nigeria.
Latin American countries are also loyal to online lottery entertainment. Brazil, Argentina, Colombia, and other big states in Latin America issue licenses for this gambling project.
If an operator wants to avoid the lengthy bureaucracy procedures, he can contact professionals at Smart Money to take care of this issue for him. Our experienced legal advisors will choose the right jurisdiction, gather the necessary documents, and receive a working license for your lottery platform. Order a turnkey business solution at the world's top aggregator Smart Money.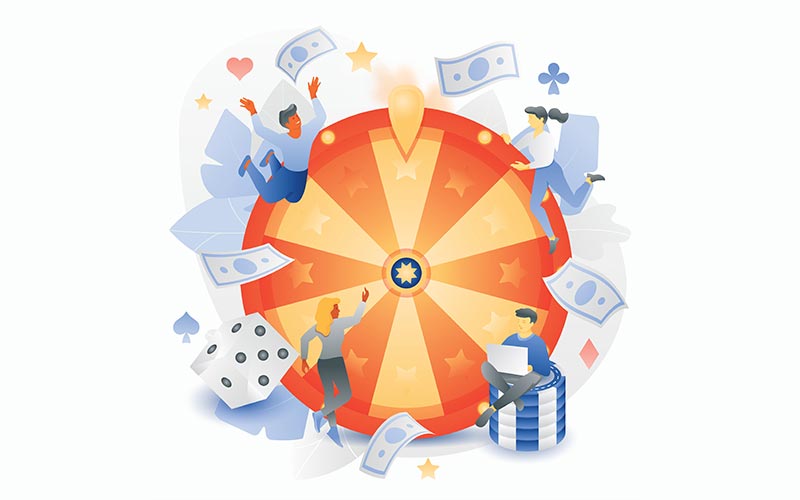 The online gambling project is a lucrative source of income for a knowledgeable operator. The lottery direction is among the most demanded currently on the market. Therefore, operators have many opportunities to start supplying their services to gamblers around the world. Nevertheless, the lack of experience can become a pesky obstacle on the way to shaping up a profitable lottery website.
Smart Money is a team of proficient specialists who are well aware of the latest features of the internet lottery business.
The fruitful cooperation with our company will provide a future operator with knowledge of:
such benefits of running an online lottery business as the accessibility of the playing process, clarity of the gameplay, general scale of the sphere, complete legality of the industry, as well as fairness of the financial aspects;
a steady increase of the gross gaming revenue of the online lottery industry across the majority of regions around the globe;
the three main lottery directions (instant, keno, bingo), their differences, locational preferences, and best methods to benefit from;
the legal destinations of the online lottery business and the possibilities to receive an international working licence.
Smart Money wants our clients to be aware of all the notions of the working area. At the same time, we do not want to overwhelm you with the unnecessary tasks that our experts can perform instead of you. Order a turnkey lottery business solution and become a demanded representative of the market with a substantial stream of clients.
Reach our customer support for any additional details:
Check the information used to contact us carefully. It is necessary for your safety.
Fraudsters can use contacts that look like ours to scam customers. Therefore, we ask you to enter only the addresses that are indicated on our official website.
Be careful! Our team is not responsible for the activities of persons using similar contact details.
Do you still have any questions? Ask an expert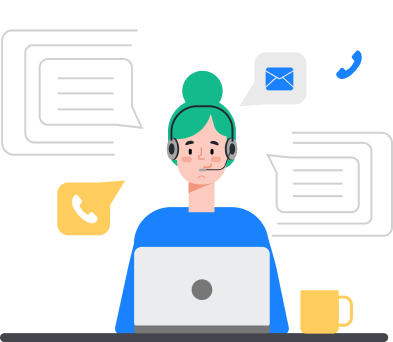 Did you like the article?
Order a demo version of the online casino
The first 10 days are for free!