Create a Reliable Online Casino Environment — Gambling Protection with Smart Money
The online gambling industry is a lucrative sphere to work in. With the right configuration of your internet casino, it is possible to earn a significant profit without much effort. Such an income also attracts criminals who want to make money even easier — by stealing. So, a self-respected and caring casino operator must know how to protect himself, his clients, and all data on the platform.
Smart Money experienced the necessity of reliable casino security firsthand. Our company received hundreds of feedbacks from operators who successfully withstood hackers' attacks. The reason why they did not lose a penny is that they cooperated with Smart Money and had our security software installed.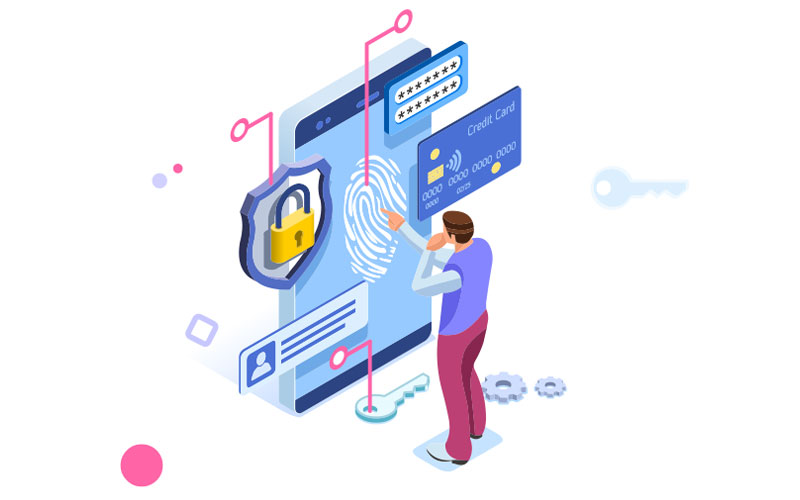 Order reliable protection systems at our company that will ensure no breaks, thefts, or any money-laundering attacks on your casino are successful.
The first step to a secured gambling environment is to ensure no underage can access your online gaming platform. This way your legal clients will be protected from the authoritarian bans and restrictions as the punishment for underage gambling.
A lot of methods to ensure only adults visit gambling sites have been used. The most efficient of them is online verification through special software. It is usually achieved through an auxiliary mobile app.
But not all operators resort to such technologically advanced methods. Another popular way to ensure age is a photo with an ID card or any other authorization document. This way, online casino workers can personally compare the photo with the player's face.
However, even these methods are not always viable. According to the latest statistical research conducted by the UK gaming commission, a lot of underages did manage to access different online casinos:
| | |
| --- | --- |
| Percentage of respondents aged 11-16, % | Underage gambling activity |
| 36 | Spent their own money on an online game for the last year |
| 12 | At least once had an experience of accessing an online gambling platform |
| 7 | At least once tried social gambling games |
| 4 | Spent their own money on slot machines for the last week |
| 3 | Participated in the instant National Lottery |
| 2 | Participated in the main draw of the National Lottery |
As you can see, an impressive number of underage players had gambling experience. The reason is that not all online casinos and similar establishments have proper verification systems. Order the reliable software from the Smart Money team to ensure no underage users access your online casino.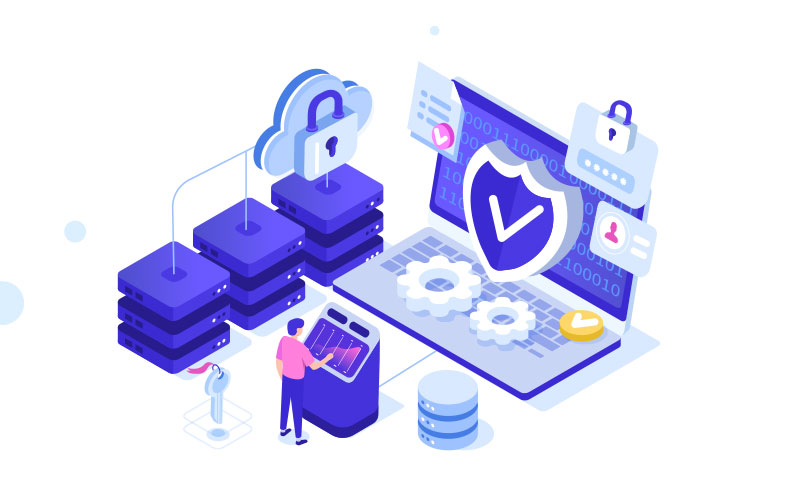 Due to the Coronavirus pandemic, a lot of people are acquainted with the necessity of a lockdown. However, few of them know about gambling self-isolation. It is not a surprise that some people have a different stage of gambling addiction. However, the worst part happens when it escalates into a gambling problem. A person can hardly resist accessing online casinos and has severe behavioural issues.
That is why such people (or their surroundings) register on the isolation lists. Consequently, they are not able to register accounts and pass verification on the platforms of the particular brand.
The statistics about the isolated players in the UK is impressive:
7% of players registered themselves on an isolation list at least once;
42% of players were aware of such an option but never resorted to it;
51% of players did not know about the possibility to self-isolate themselves.
Unfortunately, the inability of all online casinos to integrate biometric verification prevents isolation efficiency. People who were put on the list in one casino can easily register on another, considering they do not share the brand.
It means that more gambling platforms should install the necessary tools to grant security to players and casinos themselves. So, order reliable verification software at the Smart Money studio to guarantee effective management of your visitors.
This serious crime involves stealing of funds. Unfortunately, online gambling establishments often become targets of money-laundering operations. The most interesting part is that operators become victims and not the participants of these activities.
Let us describe this process:
A criminal deposits large sums of money onto the platform (usually through small transactions with pauses between each of them).
During a short period, he makes several small bets to show the activity of the user.
Regardless of the result, a criminal withdraws the entire amount in a form of casino winnings.
The most efficient way to recognize money-laundering transactions is to have qualified staff. They will be able to understand where players make repeated deposits for real or criminal activity.
Apart from trained employees, online casino managers should comply with the local AML programs that usually include:
Risk evaluation. Understanding whether an online casino is susceptible to funds-laundering operations.
Deposit control. Monitoring players deposits and contacting (or even blocking) such people for suspicious activity.
Tracking accomplices. Conducting regular investigations to make sure no staff members assist criminals.
Verification system. Utilizing the players' check-up to bring to justice criminals who are accused of money-laundering.
Threshold configuration. Registering and tracking large deposits and bets that can indicate criminal activity.
Even though not all gambling jurisdictions require anti-money-laundering preparations, all online casinos should still ensure they have the necessary arrangements. The reason for it is payment gateways. Almost all of them require AML compliance. Otherwise, it will be impossible to install their software to conduct transactions.
At the Smart Money company, you can order reliable security systems that include money-laundering protection. Ensure no criminal is ever able to use your gambling platform for legalizing stolen finances.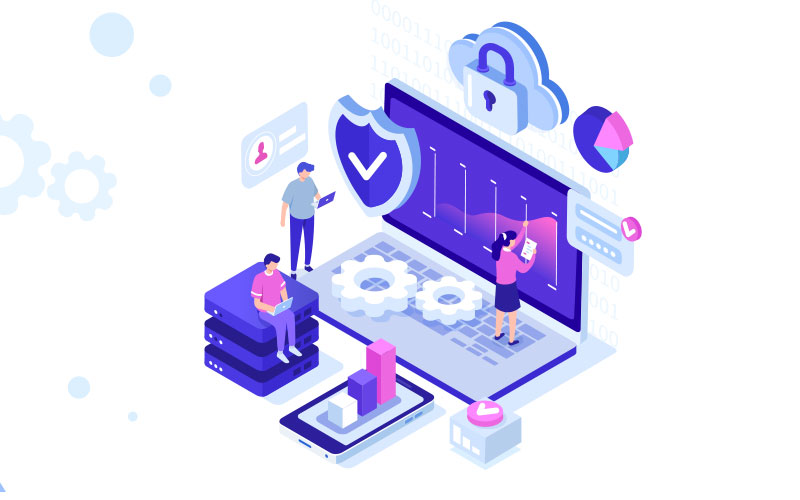 Operators usually face a few types of cheaters on their gambling websites. They differ with intentions and technical possibilities. So, an operator has to understand who he is dealing with and how he is going to protect his gambling environment.
The two most popular types of fraudsters are:
Bonus abusers. These people try to benefit from welcome bonuses (usually for registration) and create various accounts to withdraw the free funds as soon as possible.
Thieves. These people have more profound knowledge about the operational process of an online casino and can penetrate the system to steal money or valuable data.
While the first fraudsters do nothing criminally dangerous, the second ones pose a serious threat to an operator and his business. Bonus abusers and their multiple accounts can be easily tracked due to similar IP. They do not care a lot about stealth and apply for bonuses from the same devices.
At the same time, digital thieves (hackers) have multiple levels of protection that makes them difficult to track down.
Their most popular methods of penetrating the systems are:
chargeback rings;
stolen credit cards;
overtaken accounts;
invented personalities and false documents.
These dishonest participants of the gambling process make operators install new and improved security systems. Identity check is the first and most important way to protect against criminals. Face comparison and age verification play a huge role in safe online gambling and makes it easy for operators to manage players.
Smart Money offers a detailed configuration of the security environment for your online gambling platform. Our experts are into the latest updates in the achievements of protective systems and are ready to integrate them into your internet casinos.
Order reliable security software from Smart Money and become a respectable identity on the market with immense trust from your players.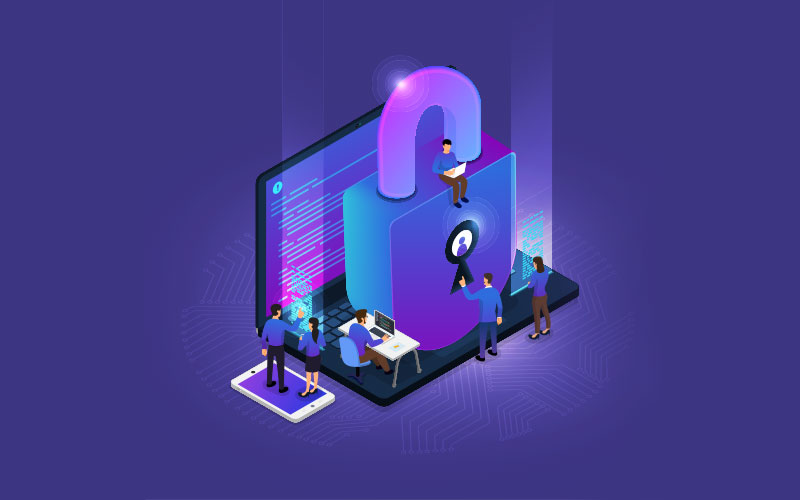 Creating an enjoyable online gambling environment is only a halfway to a successful business. A smart operator has to know how to protect his players, their funds, and personal information. Reliable security systems are available all over the Internet but it is essential to understand what exactly is necessary for a particular platform.
Smart Money offers you a wide range of security services. Moreover, we present detailed guidance about the correct integration of proper software to the online casino.
Our experts will describe:
the best age and identity verification methods that include photos with documents and biometric scanning;
importance of joining the self-isolation database to avoid problems with the local regulations;
most reliable anti-money-laundering protective measures that include risk evaluation, accomplices tracking, verification systems, and threshold configuration;
difference between bonus abusers and thieves to understand better how to avoid the influence of both groups.
New operators are especially vulnerable to possible security problems. The lack of experience does not allow them to protect the online gambling environment properly.
Smart Money cares about the safety of clients. We offer a wide assortment of protective measures and their wise integration to gambling websites all over the world. Order reliable security software from Smart Money to become a caring operator for your players.
Please, reach us out for order details or any additional questions:
Skype: sm.pay
Telegram: @spinwin
e-mail: manager@sm-pay.com
the feedback form.