How to Start Lottery Business Successfully: Valuable Guidelines
The lottery business itself is very interesting for everybody, because each person secretly has a ray of hope: to buy a ticket for the last money and to win a large sum.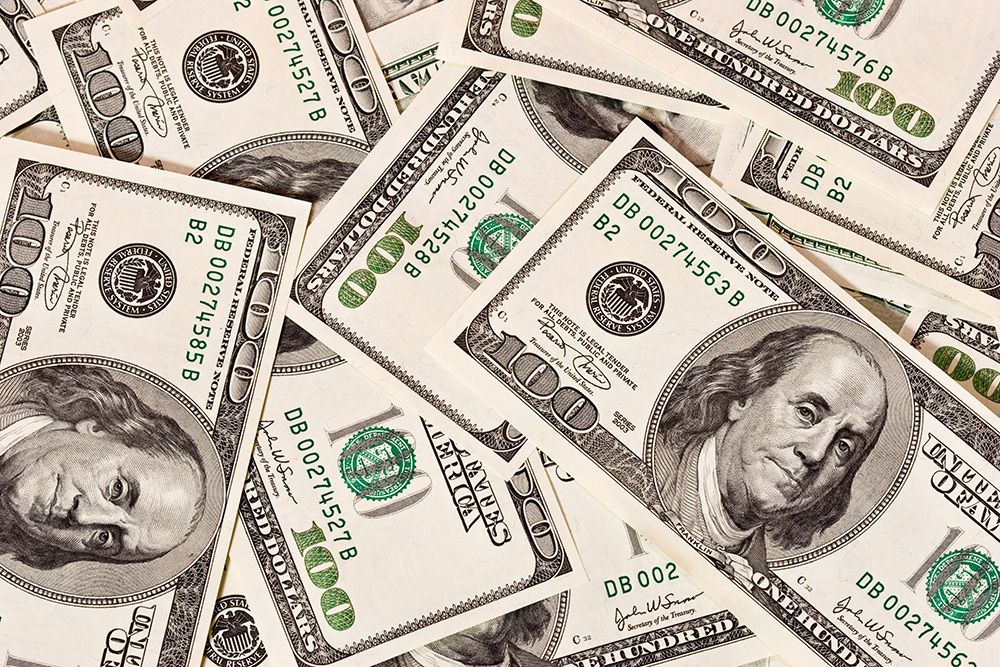 However, the lottery business is even more interesting for entrepreneurs who see it with their own eyes: how passers-by stop near a freight outlet, and how they choose tickets in the hope of success.
Fantastic winnings on lotteries, which are often reported in advertising, haunt the citizens' mind, and this is why they buy tickets over and over again.
To begin with, we would like to tell you that the company Smart Money offers its customers to buy turnkey lottery business. Employees of the company will provide you with no-cost consultation on all issues that deal with lotteries, and they will also offer you the lottery equipment and answer the main question: how to start lottery business?
The first thing that an entrepreneur will be interested in is legislation, as in many countries the gambling business is banned, and lotteries refer to a similar kind of activity. Therefore, this poses the question: is it legal to start lottery business?
We answer is – yes! For example, in Russia, if you meet certain requirements and obtain a license for conduct of the lottery business in appropriate authorities, the creation of such a business can be done without serious breaches of laws.
As elsewhere, in the lottery business it is very important to register a legal entity. Therefore, first of all you will need to register a company or your individual business at the executive bodies, and then to receive TIN (Tax Identification Number) and register at the local tax office. If you already have an official legal entity, you will need TCC (Tax Clearance Certificate), which will confirm that you have no tax liabilities.
The next stage is the market research (although in truth, this step should be the first). It is important to determine the target audience: who will buy your tickets?
Drafting a business plan directly affects this issue. You should know perfectly well, which lotteries work in your region, what is their rough profit, what kind of tickets they print, and what audience they are targeting.
Within this framework, you will be able to estimate your possible profit, taking into account the amount of the prize fund: it should be less than a half of the amount of money (50%) earned for the sale of lottery tickets.
If you want to start lottery business, the simplest way will be the sale of lottery tickets – printed or electronic. In the first case it is necessary to find out what are the expenses for a printing-office. According to the lottery business law, tickets must have watermarks and a background grid, and it means continuous thin lines (the protection class B), which can be printed not by each printing-office.
It will also be complicated to print a microfont, which must necessarily be on all tickets. Choosing a printing-office, it is worth paying attention to the presence of a special license, which allows such a company to develop printed products with the counterfeit protection. The printing-office must become a target for your special interest, because it may happen that its managers will promise to do everything qualitatively, and the watermarks on tickets will suddenly bleed. It is necessary to make sure that the chosen printing-office not only has a certificate for a tamper-proof seal, but also the high-quality printing equipment.
Lottery tickets can also be an additional advertisement tool, if they have a company-name, logo and a specified sponsor.
Tickets should be registered in a binding offer. What they need to have in order to be valid?
Watermarks.
The protective background grid.
The amount of the prize fund.
The number of the draw.
An applicable legal requirement is the publication of the results of the draw in the media.
A lottery terminal can be referred to the lottery equipment. Such devices are very similar to slot machines, which are forbidden by law. Lottery terminals (lotomates), according to experts, do not cause problem gambling and are legal.
A lottery terminal is a touch-sensitive device that sells tickets and automatically gives out prizes and winnings. Such devices are convenient and simple. They take up minimum space and have a clear and user-friendly interface. Experts recommend businessmen, first of all, to rent lottery software for lottery terminals or the terminals themselves, because it is a good opportunity to test them out.
Since you will install these devices in public places, you need to pay careful attention to the rack, which must be robust and made of steel not less than 3 cm thick. You should also install the special lottery software inside a lottery terminal.
How much does it cost to start lottery business:
Lottery terminals – from 3 to 5 thousand dollars.
The stamp of lottery tickets – up to 15% of revenue.
Designer services – compensation is negotiable.
Ticket sellers' services – 25% of sales revenues.
The cost of leasing a website on which the lottery terminal is located.
Large projects such as lottery drawings or mass trivia games require extensive investment. In this case, you can fall back on an advantageous partnership and conclude an agreement with more experienced operators who already have the necessary lottery equipment. Such cooperation is beneficial to the partner, who will receive a part of the realized gain. Moreover, you do not have to worry about where to find the lottery software for terminals, which is always bound to be of high quality – after all, your lottery business depends on it!
It is better to install lottery terminals in places of large concentrations of people. In this case, it is necessary to take into account the requirements prescribed in the lottery laws. The most beneficial is to install lottery devices:
in recreational centers (including night-clubs);
on the territory of auto and railway stations and metro stations;
in the markets and other large trading platforms;
in recreational facilities (parks, play stations, etc.).
Specialists assure that lottery terminals pay back in a short period of time. You will have to wait for one year maximum, but this can happen already in three months. The payback period in many respects depends on the location of terminals and objects, which sell lottery tickets.
In order to start lottery business you need to buy lottery software and install it in accordance with the instructions. In such an issue it is better to rely on professionals.
Such a lottery business is advantageous, because there is no need to invest in printing tickets and buying lottery equipment, since the drawings are held only online. You also do not have to spend much money and publish results in the media.
Electronic lotteries are a unique business, which has no analogues at the market. Moreover, those customers, who have won in the electronic lottery, often spend their money for the purchase of the next ticket.
It is very important not only to know how to start lottery business, but also how to develop and modernize it. We are talking about different loyalty programs for players: prizes for the purchase of several tickets or registration on the lottery website. Such bonuses include, for example, payments for mobile services.
Do not forget that on the Internet it is possible to find partners who will be always ready to help you. Thus, Smart Money offers lottery software and lottery terminals. Specialists of this company will create for you a turnkey lottery business, which will relieve you of anxiety about printing tickets or preparing documents.
Experts believe that the lottery business in Russia is in the developmental stage, and the market is filled only by 10-15%. So, it is worth a try!