ESports bookmaker's offices: an innovative direction in the gambling world
The widespread distribution of the Internet has become one of the main reasons for fundamental changes in the betting industry. Besides an opportunity to place bets in real time without leaving comfortable houses, online bookmakers also have significantly diversified the range of events. An eSports tournament is considered to be one of the relatively new but already very popular types of competitions.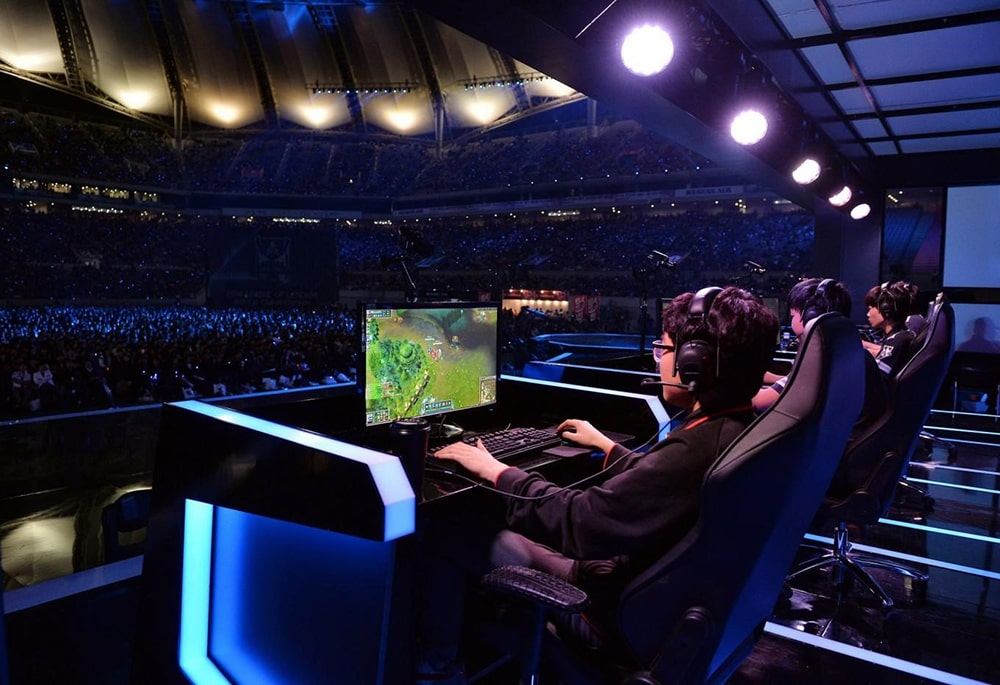 What is eSports, which eSports games are the most in-demand, how to create a bookmaker's office with bets on virtual competitions — this and much more can be found in our article.
Specialists from Smart Money have collected comprehensive information and can provide you with a comparative analysis of eSports and traditional sports competitions and analysis of the market and suggest the best solutions for launching your own betting business.
For more detailed information and the creation of personal projects of any type, you can always contact our managers by filling out the form below.
ESports is a competition of players in the virtual space. The main goal of the tournament is to make one of the teams win in one of the computer games.
Initially, this type of competition was popular in European countries. Nevertheless, the first state in which eSports was recognized as the official branch of classic sports was the Russian Federation (in July 2001).
An eSports tournament is a huge event that collects thousands of spectators. Enormous sums of money are spent on the organisation of competitions, and prize funds for the winners can be shocking. Thus, the main prize of the Dota 2 game tournament The International 2017 has reached twenty million dollars.
In fact, eSports events are only a little different from the usual sports.
The easiest way to draw an analogy is to compare an online Dota tournament and a classic football game:
Random people will never be allowed to enter a competition. Each participant, regardless of the type of sports, is given serious training for many days. They learn the rules and polish up their skills to be ready for a team-work.
In the eSports, a team consists of five players, in football — of eleven sportsmen.
IIn both types of competitions, the game is divided into specific parts and can be interrupted in case of fouls and for the rest of the teams. If we are talking about playoff tournaments, then in both cases, winners go to the next level and start preparing for the next round.
In both types of competitions, the game is divided into specific parts and can be interrupted in case of fouls and for the rest of the teams. If we are talking about playoff tournaments, then in both cases, winners go to the next level and start preparing for the next round.
In both eSports and football, teams have a captain and a coach.
Physical exertion and injuries can be called one of the main differences between e-sports and traditional sports. If we compare football players or hockey players with online fighters, we can say that physical training is completely different. However, as for eSports, players will need special skills to make a game successful (for example, the speed reaction, subterfuge, visual memory, and the speed of exploration and memorisation of a map).
As for the injuries — they are a common thing for any sports. If we talk about computer games, professional players often suffer from sprains and even dislocations of wrists and nervous break-downs.
The first boost for eSports competitions was the appearance of local network connections. The rapid development of interactive technologies has allowed people to create teams and try their luck in exciting online battles. Large-scale virtual fights in such games as Warcraft 2, Quake, and Duke Nukem can be considered as the "grandparents" of modern tournaments.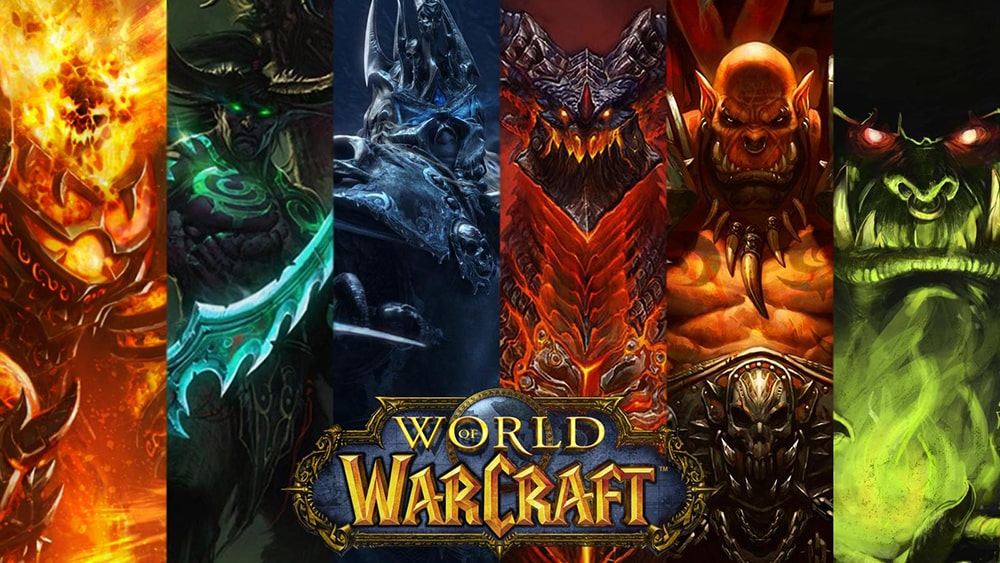 The first championships cannot be called huge events. They were closed tournaments in computer clubs, which were held for players' own money (previously, there were no sponsors of such events). The first large-scale tournament was organised in 1995. It is worth noting that players participated in it only because they loved computer games (there were no cash prizes).
The second stage of the development of the industry took place in 1997 and was marked by the creation of the first professional company, which organised full-fledged tournaments — The Cyberathlete Professional League.
The first global tournament took place in 2001. The event was organised by Samsung Electronics. The prize fund for the victory at that time was enormous — six hundred thousand dollars.
There were several nominations in the tournament, and each of them consisted of three places (the first (gold), the second (silver), and the third (bronze). The tournament was really a large-scale one — different countries participated in the qualification, and only one player or team was allowed to enter the competition itself. Today, this event is remembered as a kind of Olympic Games.
In 2003, competitors of Samsung, Intel and NVIDIA, got into the game. Another international battle took place in Paris.
Today, WCG and ESWC tournaments are held annually and the best teams from all over the world take part in them.
According to statistics, the gaming industry is developing at a great rate. If earlier competitions were just matches between fans of computer games, then by the end of 2017, the total turnover of the eSports market was more than three billion dollars (and these are only completely transparent and legal bets).
According to data for 2017, the eSports audience has grown to one hundred thirty-one million people. According to forecasts, in 2019, the number of fans of online tournaments will grow to one hundred eighty million people.
Talking about eSports, here it is unacceptable to use games, in which the element of chance exceeds human skills. Genres for tournaments are chosen according to this principle. Each type of competition has unique features: qualities of a virtual space, tasks that are given to participants, and the possibility of developing gaming skills.
ESports games can be divided into several genres:
Shooters (Counter-Strike, Point Blank, Call of Duty, etc.);
MOBA (League of Legends, Heroes, Dota 2);
Real-time strategy (StarCraft II);
Fighting (Mortal Kombat, Tekken, etc.).
Four virtual games, without which modern tournaments just cannot be held are:
This is a team multiplayer game of the MOBA genre. A Dota map that acts as a field for the famous Warcraft III (a separate client) is used for competitions. The most famous Dota championship is called The International. In 2015, a prize fund of this tournament has reached one million six hundred thousand dollars. The victory was won by the American team, literally in the last seconds, bypassing players from China.
This multiplayer online shooter perfectly reflects the idea of ​​a fight between the elite force and terrorists. A famous eSports tournament in this game is ESL One Katowice. The prize fund of the competition in 2015 has reached two hundred fifty thousand dollars. All money was divided between four best teams (two participants from Sweden, one from Poland, and one from France).
This is a prominent representative of the MOBA genre that combines unique features of a classic strategy and RPG. The most famous competition was the World Championship tournament, the prize fund of which was two million one hundred thirty thousand dollars. Among the sixteen best teams, the victory was won by players from Korea.
This game is a very popular strategy in real time. The most famous international competition is the Starcraft II World Championship Series. The main prize of the tournament is one million six hundred thousand dollars. The victory in the last competition was won by two Korean teams.
In the case of eSports events, betting shops can offer the following options:
deposit on the outcome of the game with the definition of the particular team of winners;
head-start bet — there are options for this type of bets related to maps of the playing field and deposits on a victory or a defeat of participants;
results on the map — the bookmaker's office accepts bets on the outcome of the competition for a specific type of map;
bets on a team — gamblers can choose a team that, according to their opinion, will take higher positions or go to the next round of the playoff. If teams win with the same score, bets are returned;
total — a deposit on the total points of both players or a separate team;
victory in a tournament is a very risky option since it is difficult to predict a 100% victory because of the enormous number of participants;
unusual bets are a rather original service designed specifically for those people who decided to try eSports for the first time. For example, during the Dota tournaments, you can bet on the "first blood" (the first killing of the characters of a player).
There are several ways to do it:
Such an option can be called very time consuming and expensive. If a person has decided to open a bookmaker's office, the future business owner will need to resolve a number of issues: obtain a license, develop the software, set up a line for the acceptance of bets, integrate payment systems, create a unique design, and organise an advertising campaign. Each of these stages requires a store of knowledge, financial investments, and constant control.
Connection to the existing platforms
The work based on an affiliate program is quite a relevant way to start your own business without large investments. A bookmaker's franchise helps people to save money on the acquisition of a permit, the development of design and the technical part, and the marketing promotion of the project.
In fact, you receive a ready-made business that was developed on the basis of already proven tools. As a negative aspect of this choice, we can name almost complete dependence on the parent company that provides the franchise.
ESports bookmaker's offices on a turnkey basis
This practical solution saves you a lot of money and guarantees success. By turning to Smart Money, you can order the creation of a bookmaker's office on the basis of your own requirements. All that you will have to do is to launch a ready-made business and start earning money.
This company is ready to offer you relevant tools and a large selection of ready-made solutions for gaming sites of any format.
We recommend you to pay attention to affiliate programs for bookmakers. Our catalogue consists only of relevant solutions that allow you to start a business with minimal initial capital and make money as quickly as possible
ESports is a relatively young industry that has become a popular part of the betting industry. It is almost an unexplored sphere of action, which has very good prospects. For example, according to analysts, by 2019, the industry's net income will reach eleven million dollars.
Our services also include a wide range of ready-made platforms for online casinos, solutions for gambling clubs with the live broadcast option, the creation of mobile platforms, and a turnkey casino. Moreover, we have solutions for stock exchange terminals, payment processors, and game content from such famous suppliers as Playtech, Amatic, Microgaming, Novomatic, and NetEnt.
From us, you can always find out the latest news of the gambling industry and order full technical and legal support for your project.
For all questions, please contact us:
by E-mail: manager@sm-pay.com;
in Skype: sm.pay;
via the feedback form.