Casino Financial System: the Best Offer in the Industry
Fast, secure, and multi-currency payments are one of the elements of a good gaming site, which is popular with players and B2B partners.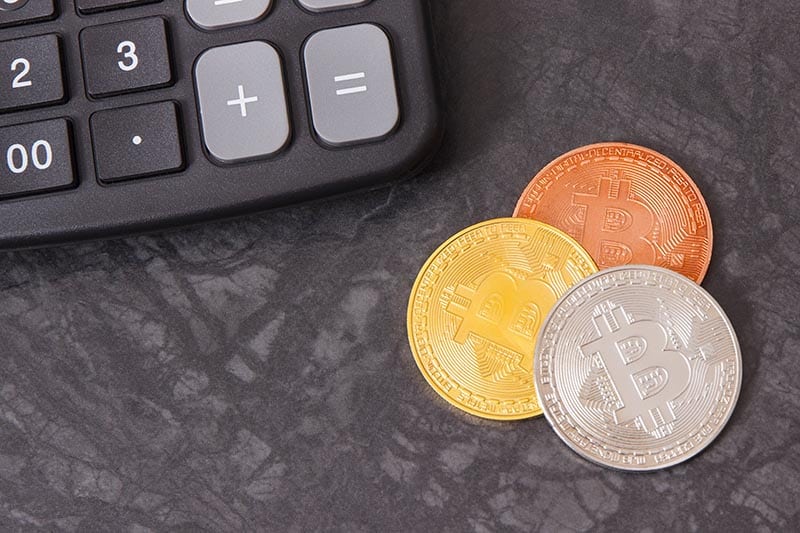 The Smart Money studio offers operators to buy an online casino along with a modern financial system. The solution takes into account the rules of payment processing in the iGaming industry, as well as the requirements for the reliability of instant transfers from anywhere in the world.
The decision to create a turnkey platform involves opening a merchant account. Any entrepreneur involved in online transfers must have it.
All funds sent from the cards of the gamblers pass through the processing centre within 1–2 days and are only then transferred to the operator's commercial account. In the opposite direction (from the owner of the gaming site to users), the money goes the same way: through the provider's service.
During the verification of transfers, the funds are kept on a virtual or merchant account.
It is worth noting that such accounts are used for all payment methods:
bank operations via credit and debit cards;
transactions made in digital money;
mobile transfers.
As an exception, entrepreneurs can consider payments in such cryptocurrencies as Bitcoins, Litecoins, Ethereums, and other tokens. The development of an online casino with BTC transactions ensures instant transfer of funds (5–7 seconds) since there is no processing stage.
Online settlements in fiat currency (US dollars, euros, and pounds sterling), in turn, are classified as "unique transactions". Payments are indicated by a special MCC coding.
The financial aggregator is responsible for opening and servicing the accounts of the operator's clients. As a rule, this is a merchant (intermediate) and a commercial account, to which money is sent after the transactions are checked by the aggregator.
Major reasons for opening merchant accounts in the iGaming sector:
Lack of unified international legislation. In some jurisdictions, gambling is officially allowed but in other countries, it is impossible to launch an online casino due to vague local policies. The processing service monitors compliance with legal regulations. For example, it is not possible to accept payments from players from those regions where gambling is prohibited, such as China or the Middle East.
Additional hazards in the iGaming sphere. The industry belongs to the High-Risk category. It affects both the huge amount of online transfers and the increased chance of fraud. Moreover, the niche is characterised by a large number of chargebacks that take some time to process.
Compliance with KYC/AML policies. Internet payment processing includes mandatory identification of users (KYC). Each transfer must also comply with AML requirements.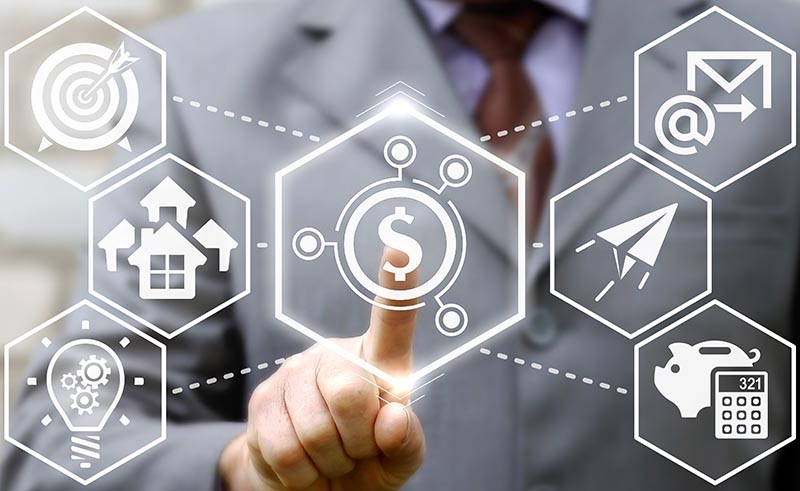 To protect online transfers against any types of fraud, financial aggregators connect the following services:
Anti-fraud programs. Solutions for a comprehensive assessment of transactions and events. The system automatically scans all transfers, revealing anomalies and hidden associations. The decision to connect an anti-fraud program to a turnkey casino business guarantees 100% protection of the website's perimeter and its payment module against hacker attacks and technical failures.
3D security. International protocol for two-factor identification of players when they conduct transactions. As a rule, users need to enter a password and pass the authentication process based on SMS or voice call.
Programs for data encryption. The financial aggregator encodes each transfer performed using the SHA-256 cryptographic algorithm. Even if hackers steal the data, they will not be able to decrypt it.
Stop lists. They contain information about lost and blocked plastic cards. Transactions conducted with the use of such accounts are sent for additional verification since there is a possibility that the bank card has been stolen.
Before entrepreneurs establish an online casino and connect a financial service, they need to make sure that the provider complies with the PCI DSS protocols. These are the security standards that all manufacturers should meet. The solution was developed by a group of credit companies led by Visa, Mastercard, and American Express.
A good payment service should guarantee full protection of transactions and financial assets of businessmen.
In addition to safe operation, a decent financial service is distinguished by the following features:
Processing of different payment methods

As a rule, the financial module of a turnkey casino supports:

bank transfers using Visa and Mastercard systems;
local payment methods (for example, WebMoney for residents of the CIS countries and Unified Payments Interface for India and Southeast Asia);
mobile transfers;
transactions using electronic money (via Neteller or Skrill);
replenishment of an account in cash through land-based terminals

Fast installation

In the iGaming industry, 2 connection methods of turnkey casino software are considered the most common:

API integration (a separate page with payment and other options is added to the gaming site; it includes viewing the history of operations and setting the order of transfers);
Host-to-Host (at the time of the transaction, clients are automatically redirected to the website of the financial aggregator).

Whichever connection method the operator chooses, the payment aggregator must ensure a quick and simple installation. In practice, it takes no more than 2–3 days

Multicurrency operation

Modern owners of iGaming platforms want to establish an international business, so they need to communicate with gamblers from different regions.

A reliable aggregator should support multicurrency payments, as well as:

transactions in global currency (US dollars, euros, Chinese yuan, etc.);
transfers made using regional money (Ukrainian hryvnias, Russian rubles, and others);
cryptocurrency transactions (in Bitcoins, Ethereums, Thrones, etc.)

Additional factors

These parameters include:

loyal limit policy;
low commissions and interest rates for the use of loans;
high productivity of the program (payment processing speed, maximum load per minute/hour/day);
connection of a reliable hosting with a high-quality security system;
availability of other useful options (referral programs and credit services)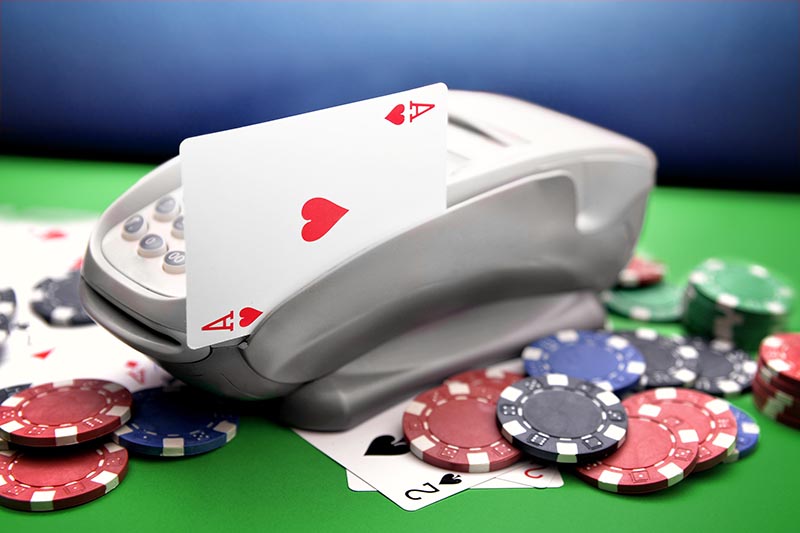 The studio offers entrepreneurs a turnkey casino website for sale along with a built-in payment system. We cooperate with the best providers in the world and guarantee the excellent quality of the installed casino software.
Let us consider which financial aggregators should be connected to provide the successful operation of an iGaming platform:
The company is focused on serving players from the CIS countries. The provider has obtained 2 permits: in the Russian Federation and the offshore zone of Panama, which guarantees its legal work worldwide.
Features of the brand's solution:
transactions in virtual casinos are conducted on the basis of an electronic voucher with a QR code, which is a virtual replacement for real money;
the brand's system is compatible with all popular gambling platforms from Win Win Casino, Gaminator, Amatic, Playtech, Superomatic, and other developers;
the product is extremely in-demand among players due to the simplified registration, convenient payments, and 24/7 technical support.
The prestigious Australian brand creates multipurpose online casino software solutions. Operators are interested not only in the manufacturer's payment system but also in remote support services provided through the company's call centre.
Benefits of the decision to install a turnkey online casino with the described aggregator:
full-scale deployment (on the Web, mobile platforms, and in the land-based sector) thanks to the use of omnichannel technology;
simple integration of the merchant account with the Merchant Suite business intelligence system;
high level of security (data transfer via reliable SIG gateways and the use of Anti-fraud systems and cloud storage).
The service is a wonderful development of the Kiple Malaysian company. The E-Check system supports multicurrency payments and is characterised by high speed and minimal commission fees.
Advantages of the aggregator:
interconnection with the largest financial systems of the world: Visa, Mastercard, OCBC Bank, BSN, and others;
seamless integration into the structure of the gaming site or a mobile casino application;
powerful referral network with a single customer base and convenient business settings.
The developer is focused on the Asian market but, at the same time, provides services to customers from Europe, North and South America, and Australia. APG offers reliable and practical solutions that will increase the level of loyalty of the audience to the iGaming brand.
Features of the financial module from Asia Payment Gateway:
a global network of 27 acquiring banks from different parts of the world;
support for 18 local payment methods, including bank transfers, transactions using digital money, and cryptocurrency deposits;
direct operations in foreign currency without conversion, which is extremely convenient for both managers and players.
The service specialises in cryptocurrency payments and also supports secure fiat transactions. The solution can be integrated into Bitcoin websites and traditional mobile applications.
Advantages of choosing Alphapo:
global database with the connection to more than 30 cryptocurrency services;
high transaction speed with round-the-clock support (it takes 3–4 seconds to process one money transfer);
secure storage of funds of casino visitors and deposits in encrypted "cold" wallets.
Smart Money experts offer entrepreneurs to connect a turnkey casino solution along with a built-in payment service. From us, you can buy a ready-made platform with a catalogue of dynamic slot machines, a CRM module, and a powerful gaming site.
It is also possible to integrate a financial aggregator into an already existing casino. The studio recommends products from Alphapo, Asia Payment Gateway, Webcash, Premier Technologies, Finstrum, and other brands.
A complete list of payment aggregators can be found on our website.
In the iGaming industry, to process transactions, it is necessary to open merchant accounts. They are used for additional verification of transfers to check their compliance with international KYC/AML standards.
The main criteria for choosing a financial aggregator include a high level of security, multicurrency of the service, simple connection, support for various payment methods, and smooth operation during critical loads on the website's infrastructure.
To get the best turnkey online business or a demo version of the gambling platform, please turn to our managers.