Understanding the Image of an Online Casino Player: A Detailed Guide from Smart Money
Global online gambling is systematically scaling and gaining a wider audience. Technological progress has made it possible to improve a lot, not only in terms of the functional features of providing services to customers. It also shifted a lot from a technological point of view. In order to interact with users successfully, gambling companies need to monitor the image of their players tirelessly.
Smart Money has been operating on the gambling market for more than ten years. During this period, we managed to track the change in the audience's desires and preferences to ensure our clients' platforms are profitable to their fullest. Order a turnkey casino solution from Smart Money and receive a detailed acquaintance with your local player image to meet their expectations.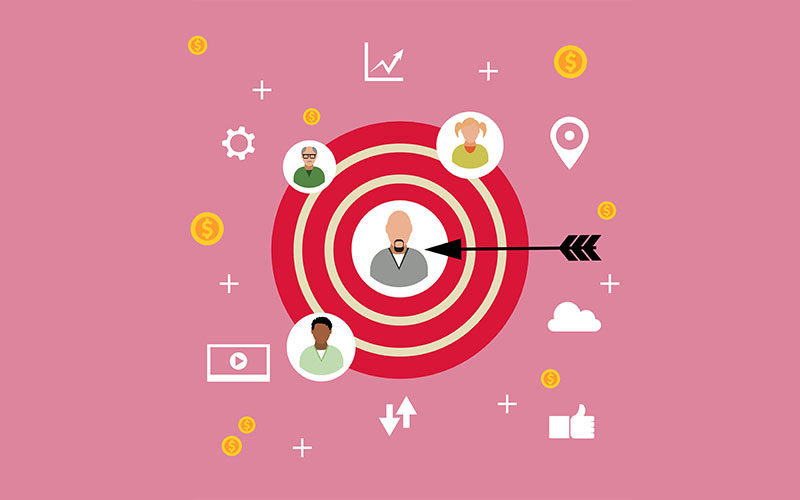 In order to complete an image of a player, an online casino operator needs to understand the key characteristics of website visitors.
There are a few groups that players are commonly classified:
Socio-demographic.
Psychological
Behavioural.
Each of these groups is subsequently divided into a few smaller ones. By understanding what types of players visit your online casino, it is possible to elaborate an efficient advertising campaign, improve certain games, and work towards satisfying gamblers' expectations.
The origin of online gambling took place within the framework of the logical development and adaptation of the land-based segment of the gaming business to the challenges of our time. Some difficulties have migrated from one segment to another. Nevertheless, this point did not touch an important aspect for ground gambling establishments — attracting an appropriate audience.
Gender and age

People under 30 brought up in the culture of internet communication prefer online gambling to land-based sphere due to its convenience, accessibility, and clarity. Statistics say that more than 50% of casino visitors are people between 21 and 45 years old.

The number of female gamblers is constantly increasing today. It allows to broaden the advertising offers and focus more on women-players or attract both genders with unique solutions

Education and occupation

A common misconception is that online casino visitors are only affluent people with a lot of money. Lower and middle classes also access gaming websites, and all of them have different aims.

Rich and middle-class people usually visit casinos to spend quality time and unwind. Low-class player look for quick earnings and dream of jackpots

Geographical location

The players' activity in the country directly depends on the economic situation. The more progressive the country is in this term, the more players spend in online casinos.

The analytical research from H2 Gambling Capital showed that Australia, the United States, and a few European countries have their players gamble the most
Wise operators give credit for players' psychology as some of them have been in those shoes in the past. At the same time, all platform visitors are unique and it may be complicated to adjust to all of them at the same time.
So, operators try to group players according to the following psychological characteristics:
Gaming preferences. Nowadays, online gambling establishments offer a wide assortment of games. Statistically, half of the casino visitors prefer slots. Around one-third visit casinos for roulette and other classic entertainments.
Gambling aim. Different players have their own grounds for visiting online casinos. According to the recent surveys, 55% of such establishments want to try their luck, 30% relax from gambling activity, 10% want to spend quality time with friends, and around 5% strive to earn money.
Temperament. All players can be divided into two groups: those who try to calculate their chance to win and those who rely on their intuition.
Essential aspects. All players have their particular issues when they visit online casinos. Usually, those are some minor problems, such as abundance of ad banners, overly bright interface, distracting animations, or technical malfunctions. Operators need to avoid as many of them as possible.
A common thing of all online casino visitors is an aspiration towards gambling. At the same time, its perception is unique and leads to distinct behavioural patterns.
Online casino visitors can be divided into a few types according to their gambling attitude:
New players. People that have started gambling recently play only small bets and are not ready to risk. Their game-selection process is very thorough and can last longer than the gameplay itself. Their key gambling aim is fun and new emotions. In the case of positive experience, they become one of the next types.
Advanced players. These online casino visitors consider gambling as entertainment and do not mind losing a certain amount. They perceive it as the fee for the provided services. Advanced players do not play routinely. They access online casinos when their free time matches their desire.
Regular players. These people visit online casinos frequently and wager a lot. However, they play only those games that they understand and can benefit from. Regular players do not go emotional and stop immediately if they lose their daily budget or win a significant amount.
Spending players. These people have a substantiate budget to spend and demand VIP attitude from operators. They visit only the best online casinos where they feel comfortable. Winning is not their ultimate goal. They like to stand apart, show off, and boast of their unique statuses. Operators always try to treat these people in a special way to ensure their comfort.
Addict players. These players constantly feel a serious emotional affection to gambling and are considered mentally unstable. Usually, close friends or relatives enlist addicts on exclusion lists that restrict their access to gaming establishments. Online casino operators should understand the possibility of the existence of such players and adhere to responsible gambling principles.
The Smart Money marketing department has been elaborating player profiles for dozens of online casinos. Different regions and distinct target audiences required individual approaches to successful promotional attitude.
Our experts were totally into the latest trends and freshest news about the operational area and successfully assisted all our clients. Order professional marketing assistance from Smart Money and receive an elaborate development of a player profile alongside other integral services.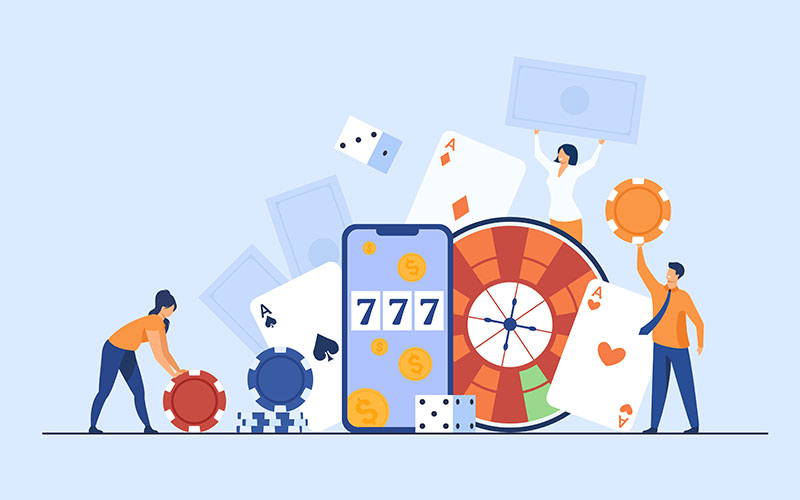 Each country in the world is a home to a unique type of gambling audience. At the same time, the categories of players are similar all across the globe and can be classified accordingly. Each of these classes has its expectations and successful promotions that operators should be aware of.
The common thing between these two types of players is that their ultimate goal is to receive fun from the process. Apart from that, their other expectations include:
popular casino games that they have seen somewhere else;
high return to player rate;
round-the-clock live support;
easily won jackpots;
low minimum bet.
Considering these expectations, the best promotional strategies for these players will be:
unexpected prizes to achieve wow-effect;
cash winnings instead of free spins to impress the players even more;
encouragement to follow the latest casinos news to receive more prizes;
group bonuses instead of individual prizes to show equality.
The main difference of this group with the previous is the frequency of playing. With the thorough consideration of this and other peculiarities, the main expectations here usually are:
even higher return to player rate;
average minimum bets;
encouraging loyalty programs;
regular promo tournaments;
freedom of game choice without obtrusiveness.
The promotional possibilities here are wide and mainly consist of:
no mystery prizes since these players know what they came for;
bonuses for their loyalty, including free spins and other in-game content;
updating list of games on a constant basis.
Finally, this type of online casino visitors contributes a lot to the establishment. That is why an operator has to ensure their expectations match the offered promotion:
the perception of a game is much more significant than the return to player rate;
there are no limits on maximum bets;
a casino offers big progressive jackpots.
Considering that these players can afford a lot, it is more important to satisfy their ego rather than their material part:
individual offers;
unique visual distinctions of a website in a form of statuses and premium possibilities;
frequent big events that only feature high-stakes players.
These recommendations usually work for online casinos all over the world. However, the distribution of players on a particular platform can be uneven. Order in-depth marketing guidance from Smart Money to receive a profound analysis of your audience and an elaborate configuration of the offers to your players.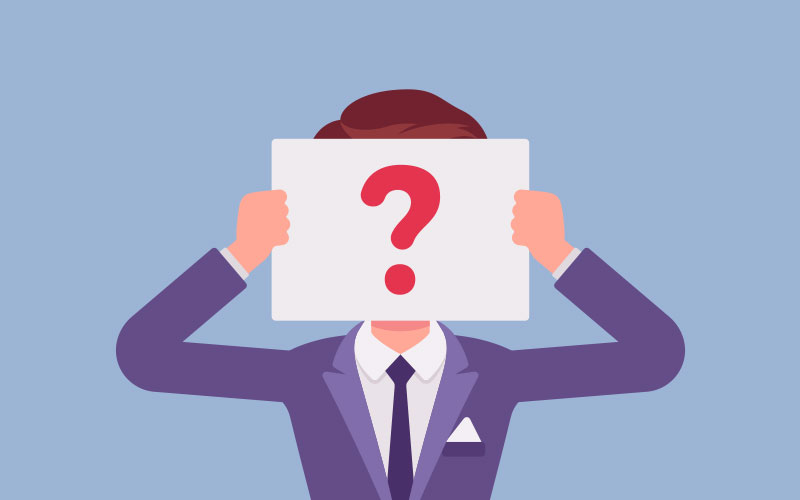 A smart online casino operator never starts working without a thorough prior understanding of the potential audience. It will give a clear insight into what advertising path to follow and what methods are not worth attention. Smart Money cares about our clients and wants their online casinos to reach maximum profitability.
Our experts are ready to offer you profound guidance on the player image that includes the understanding of:
the three main groups of players that are distinct in their socio-demographic, psychological, and behavioural characteristics;
the main socio-demographic variables (gender and age, education and occupation, geographical location);
key psychological features (gaming preferences, gambling aims, temperament, and essential aspects);
different types of players according to their behaviour (new, advanced, regular, spending, addict);
common expectations of each behavioural group and the most effective promotion types for them.
Smart Money always brings the importance of understanding the audience to our customers. It is the most valuable information that an operator can have to maximize the profit from his platform. That is why our experts work individually with each client to ensure the efficiency of the offered services.
Order a turnkey casino solution with a detailed elaboration of a players' image from Smart Money. Join the ranks of successful operators who know their visitors.
Reach us out for any information and order details:
Skype: sm.pay
Telegram: @spinwin
e-mail: manager@sm-pay.com
the feedback form.
Check the information used to contact us carefully. It is necessary for your safety.
Fraudsters can use contacts that look like ours to scam customers. Therefore, we ask you to enter only the addresses that are indicated on our official website.
Be careful! Our team is not responsible for the activities of persons using similar contact details.