A Detailed Guide on Efficient Transition from Ground to Online Gambling Environment
The separation of the online gambling industry from the land-based sphere could not be left unnoticed. Operators of both directions try to win as many players as possible to maximize their revenue. Even though brick-and-mortar gambling is still a far-fetched opponent, the operators of online casinos provide some tempting offers that draw players over to internet establishments.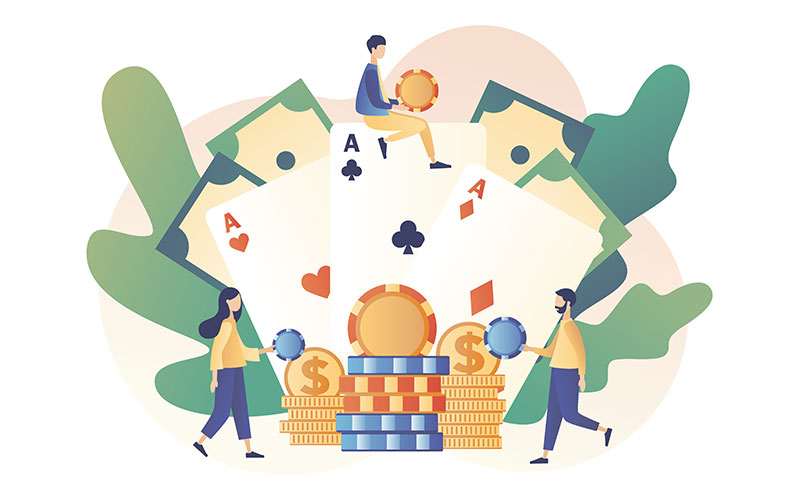 The experts at Smart Money monitor this opposition for more than a decade. According to statistics, the gross gaming revenue of the land-based industry is still 10 times higher than the online. But the difference is slowly by steadily shortening, underlining the inevitable victory of online gambling.
Order a reliable turnkey casino solution from Smart Money and join the ranks of successful gambling operators who can compete with the ground giants of the business.
The difference in GGRs has begun to shift drastically since 2015. On average, the profit of land-based casinos drops by 2% every 3 months. The turning points took place in 2020 amid the Coronavirus pandemic. The ground facilities could not continue working in a stable regime. At the same time, online casinos used the chance and acquired a lot of players who used to be the visitors of brick-and-mortar establishments.
Here are two most illustrative examples that sum up players' transfer to online gambling:
The US online GGR increased by 255% in half a 2020 year during the Coronavirus outbreak. The same period was marked by an 80% drop down in the land-based GGR, with a rapid loss of clients in Las Vegas and Atlantic City.
In Europe, the online slots access went up by 87% from January to August 2020. The decrease in land-based gaming almost hit a 40% mark in slots. The card table games showed a 90% rise in online and a 44% fall in ground spheres.
The only direction that dropped in both spheres was sports betting. The total lockdown made it impossible to conduct most sports events. However, online gambling has access to resources that were unavailable to the ground.
Operators started attracting punters to such activities as:
virtual sports;
cybersports;
TV bets.
The rapid demand in these activities allows online betting platforms to keep afloat while land-based facilities had very limited possibilities of this kind.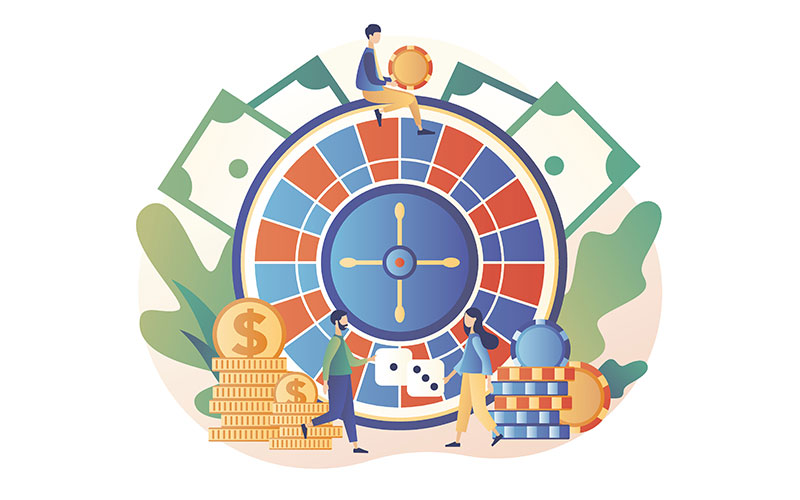 Despite severe problems with attendance, a land-based sphere is not going to decay. Its growth directly depends on the development of the region, primarily in economic factors. For example, the income of the industry in the Asian locality (Philippines, Macao, Singapore, etc.) increased from $8 to $55 million since 2015 due to massive investments from abroad and the creation of new entertainment centres.
So, let us compare the reasons for profitability in both spheres:
| | | |
| --- | --- | --- |
| Vital aspect | Online | Brick-and-mortar |
| Annual visitors, million (max.) | 5.2 (Spain, 2018) | 39.5 (Macau, 2017) |
| Minimal roulette bet, $ | 1 | 5-10 |
| Minimal slot spin, $ | 0,01 | 0,25 |
| Gross gaming revenue in 2019, $ billion | 44 | 482 |
More than 5 million users visited a single gambling website in Spain in 2018. Considering that there are hundreds of similar websites around the world, profitability and potential income could be amazing. A low minimal bet allows operators to attract more players and still make a decent profit.
In comparison to the online sphere, land-based establishments do not have such spread around the world. Apart from that, they have additional expenses on rent, staff upkeep, and other nuances that make them raise the minimum bet. It increases their GGR but does not allow to gather similarly huge acquisition due to locational inconveniences.
Smart Money wants to underline that the part of the online sphere in the global gambling industry is steadily growing. Our statisticians constantly monitor the changes and potential shifts regularly to ensure our clients receive up-to-date information and adjust accordingly. Order professional support from the world-renown aggregator and become a successful operator of a demanded online casino.
Even though the essence of land-based and online gambling establishments is the same, the visitors' aims to access a particular venue are completely different. Let us review the motivation of both types of players.
The main triggers that make people visit a ground casino are:
a self-satisfaction to underline the obtained status and wealth;
the atmosphere of the establishment;
free snacks and beverages during the gaming process;
additional free entertainment (concerts, performances, models, etc.);
communicative personnel.
When it comes to online casino players, they usually have much simpler reasoning to access gambling websites. It is a convenient way to spend quality time without commuting anywhere. Besides, low minimum bets make online gambling accessible to different types of players. And innovative gaming solutions (VR casino, for example) already match some functions of ground establishments.
Let us also try to understand what types of people access online and ground gambling establishments:
Brick-and-mortar. For quite a long time, the visitors of ground casinos were mostly people with a stable income and instilled social status. However, due to the constant change of modern trends, the age and gender of the audience began to change. Today, around 40% of casino visitors are women aged around 45.
Online. The audience of online casinos is much more versatile. A person does not need to have a huge capital to enter a gambling website. So, a lot of people start accessing online casinos from 18. Bonus spins and free cash usually attract players of this age. Moreover, the development of mobile casino apps allowed them to engage in internet gambling even easier, attracting more players of this type.
This classification concerns the average casino audience. It is still the truth that younger people visit ground establishments as well as people over 50 access gaming websites. However, in comparison to the common audience, these are minorities that do not contribute to the establishments as much as the main groups.
Smart Money has been working with different players for more than 10 years. Various operators have a distinct approach to the acquisition process. Our specialists just help them find the best ways to attract users to their websites regardless of whether those are the main gambling groups or minorities. Order professional online casino promotion at Smart Money and ensure you have a stable traffic flow to your establishment.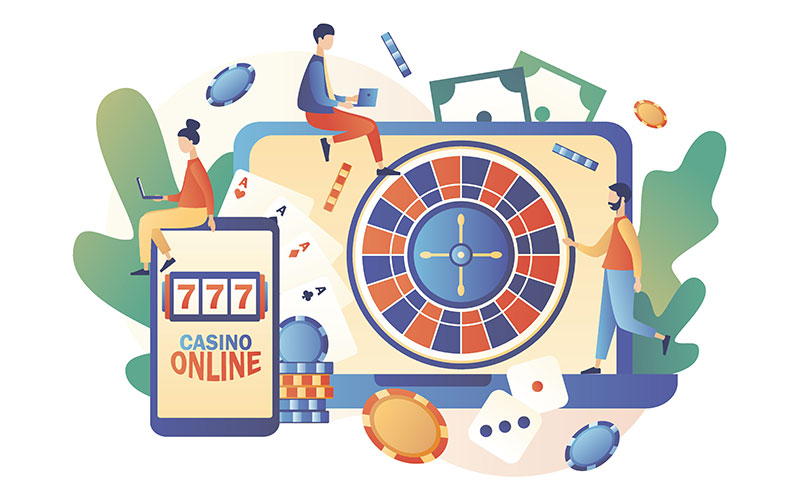 Those operators who managed to create online affiliations of their establishments before the Coronavirus lockdown benefited greatly. Land-based facilities either closed completely or limited their attendance significantly. Players found their revelation in online casinos even though they could not completely provide the atmosphere of the ground establishment.
Even before the Covid-19 pandemic hit the globe, a lot of operators perceived that the future of gambling is going to be on the Internet. The legality issue prevented the residents of some countries from enjoying their favourite activity. They simply did not have a casino nearby to visit. Accessing an online casino was very much helpful.
The transition from a ground facility to an internet platform can proceed smoothly and flawlessly. It is possible thanks to such professional companies as Smart Money. Our experts have prepared a list of advantages as well as the most common issues to be prepared while setting up a new environment.
Advantages of moving online:
no loss of gamblers;
excellent methods of player retention while working with high-quality software;
regular tournaments and straightforward creation of promos;
never-ending updates and game assortment increase;
hardly any hardware issues;
eliminated local boundaries and the ability to attract players from all over the globe;
the possibility to enjoy gambling from any device, including mobiles;
increased versatility of the platform design;
accessible online gambling communities.
The major advantages of an online gambling environment may face some issues that can prevent a player from enjoying his favourite entertainment. Operators work hard to eliminate these obstacles and become a real substitution of ground facilities.
Possible issues of moving online:
absence of real communication that is easily substituted by interaction with live dealers and chats;
the possibility to get hacked and have all information stolen by criminals in case of poor security system integration;
the long licensing process if an operator has no experience in the industry or works without an aggregator;
a difficulty to select the right software provider due to high competitiveness on the market.
Luckily, all these issues are easily solved if an operator contacts a professional guide company (Smart Money, for example) and orders a convenient turnkey casino solution. It ensures a transfer of all responsibilities from a client to our specialists. The result is a fully functional online gambling platform, ready to bring its owner a stable profit.
Order a turnkey casino solution from Smart Money regardless of whether you are an established ground operator or a completely new entrepreneur.
The technological world is developing by leaps and bounds, so smart casino operators react accordingly. Those gambling owners who understood the trend of digitalisation timely receive immense profit from their establishments today. Good to know there is a possibility to open a new internet gaming platform and start receiving significant profit from it.
The experts from Smart Money have been monitoring the eternal rivalry between a land-based and an online gambling sphere and are ready to sum up the key notions:
the rapid development of an online casino business influences the power balance between the industries significantly, but the ground sphere still holds a firm first position in terms of GGR;
the internet sphere and brick-and-mortar facilities have completely different audiences that shaped upon the operators' analysis of players and their preferences;
numerous advantages of the digital environment make the gambling industry on the internet extremely convenient and lucrative for operators and rewarding for their players.
Smart Money provides detailed assistance on all gambling queries that our clients might have. Our specialists work towards your benefit and can make your transition from land-based to online environment effortless. Order a turnkey casino solution from Smart Money and become a successful gambling operator on the international market.
Reach our support team for additional questions and order details:
Skype: sm.pay
Telegram: @spinwin
e-mail: manager@sm-pay.com
the feedback form.