What are the Signs of a Good Poker Software?
Just as the income of the grocery store depends on its location, so the income of the poker room depends on the software, based on which it was created. We think that if you came to this page, you would like to create your own poker project, which means that you love gambling with all your heart. And, of course, that you understand the importance of such a thing as a poker program.
But how do popular gambling clubs choose poker game software? What are they paying attention to? How to buy poker software website? In this article, we will discuss in detail, what characteristics should the high-quality software have. But if you already know what you want and are looking for a better price, then we will recommend you to contact the Smart Money manager right now. This is where you can buy poker software at a low cost.
Poker is so famous in the world that scientists have even investigated the phenomenon of its popularity. It turned out that poker is a kind of charging for the brain, a mathematical problem for analysis, which, in combination with the appearance of random numbers, allows you to escape from bad thoughts.
Simply put, poker is relaxing. It makes people not to think about their problems and also, it activates the hidden instincts: the desire to be a leader, natural greed, and a feeling of rivalry.
Therefore, we can definitely say that poker will be popular as long as the humankind exists. And it is wonderful that such a thing as the poker program has appeared since it makes the game more difficult, interesting, and exciting.
A poker room is a virtual space where visitors can play with each other on tokens or real money.
The organiser of a poker room receives a part of the lost money like in land-based gambling establishments. He is responsible for security, data retention, and fair play. This is where you will need high-quality poker software.
Players connect to the poker room from a computer or a mobile device. Therefore, it is important that online poker software is distributed in three variations:
A web version allows you to enter the poker room from any device via the browser.
A desktop version that requires the installation of the software on your computer. This version is often used in Internet cafes or land-based gambling halls. Some poker players also love it since they turn off other programs on their PCs and can be totally focused on the game.
A mobile version of the poker room is, in fact, an application for devices that work on the basis of Android or iOS.
The more there are channels, through which poker programs are distributed, the wider is your audience. The use of all three versions allows you to cover both those who like to play on mobile phones and visitors of the Internet cafes. You must admit that it is a good reason to pay attention to the multiplatform software.
Good and well-thought-out poker software performs completes several important tasks:
It connects players from different parts of the world.
It makes a deck and provides a random fall out of cards.
It protects the room, personal data, and money on the accounts of visitors from intruders.
It entertains and helps people to earn money.
It guarantees a fair and transparent game.
It provides the owner with reviews of the current state of his business.
The RNG (random number generator) is the basis of the poker software. It is an algorithm that shuffles a deck of cards. There are software RNGs (that are set by the code) and hardware ones that use the external physical phenomena: noise, wind, vibration, etc. Using the second one is quite expensive and is not suitable for starting a business.
The first option also costs quite a lot of money: to create a beautiful interface, you will have to spend many months writing code, testing, and connecting additional conditions so that random numbers become truly random.
In the modern poker game development, RNGs use C ++, C #, Delphi, Java, and some other programming languages. Generators that have passed the test are licensed and implemented into the poker software. It is impossible not to use RNG. Operators of such poker rooms can be convicted of a criminal offence.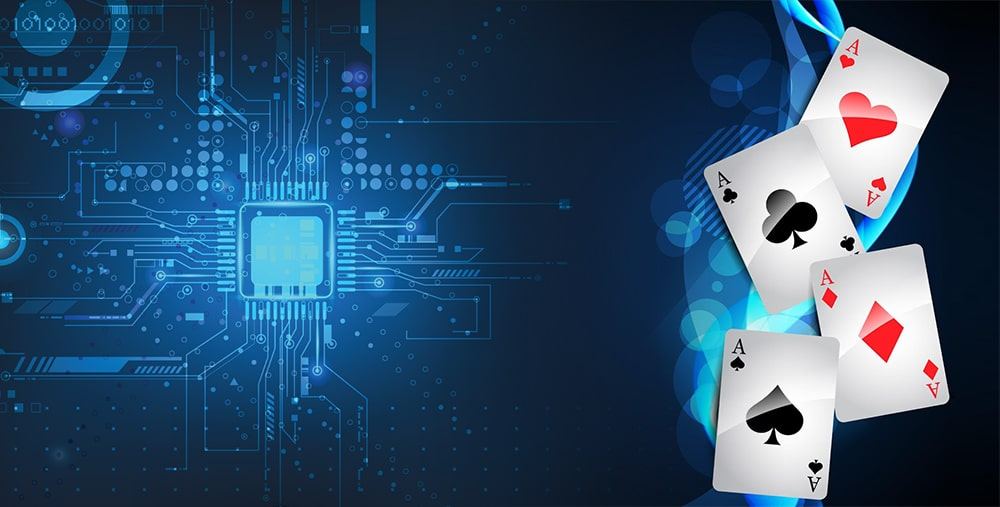 Depending on the tasks, the best online poker software must have the following characteristics:
Reliability and safety. Probably the most important criterion. But it is impossible to check it before the incident takes place, so remember the main rule: install only chargeable software from reputable and trusted poker software developers.
Transparent game. The most important thing that you can lose in the gambling business is the trust of players. The poker software should make the gameplay clear and accessible, with a full overview of the situation and no questions that may arise.
Certified RNG. Before purchasing it, you should check the availability of certificates, a license or other documents that confirm the quality of the random number generator.
Cross-platform. We have already mentioned that the poker room must be accessible from any device. It will guarantee you the maximum reach of the audience.
Support for different languages ​​and currencies. You will not lose players just because they can replenish the account only with the yen or peso, right?
Prompt support. This is not about the work of employees but about the functionality of the software, which helps specialists to solve problems of the players. It is always nice when money issues can be solved in a couple of minutes. And poker programs have to provide employees with the maximum number of opportunities.
The range of games. The word "poker" has long meant not just a game but a whole range of card games. Some of them are almost the same, and some of them are completely different. Make sure that the poker software that you have chosen supports the most popular ones: Texas Hold'em, Chinese Poker, Rapid Poker, Omaha, Lowball, and others. The more the better.
Support for tournaments. The most interesting event for the players is, of course, a tournament. But there are also many types of them. Here are some formats of poker tournaments:
Regular ― competitions on a regular basis.
Heads-Up ― only two participants.
Freerolls ― a tournament with the free entrance.
Sit'n'Go ― a competition without time limits.
Satellites ― a format where it is possible to win an invitation to a more significant tournament.
Spins ― a quick game with three participants and a prize fund of random size.
As you can see, there are many requirements for poker software development. Therefore, it simply cannot be cheap. And in order not to lose money, it is better to choose the software for sale from famous software companies that are responsible for their product.
The firm exists for more than ten years, and it actively conquers the markets of Asia and Europe. One its main feature ― tips for dealers. The software supports Caribbean Poker, Roulette, Blackjack, Baccarat, and Texas Hold'em.
It specialises in software for live projects and provides excellent software for Caribbean poker with the live dealer.
More than one hundred twenty online casinos and about fifty poker rooms have decided to buy online poker software from this company. It supports twenty-four languages.
It develops software for games with live dealers, such as Texas Hold'em, Baccarat, and Blackjack. It has several special features: a chat for players and dealers, ability to play in up to four tables at the same time and shuffle a deck of cards manually.
This is one of the market leaders in the field of poker rooms. It provides an opportunity to play on several tables simultaneously, there are VIP tables, and it has the widest selection of offers, including poker.
Today, on the market, there are many kinds of great software. And it is very simple to choose a poker program that is suitable for your purposes if you have such a reliable technical advisor as Smart Money.
We not only know perfectly well about the advantages and disadvantages of each software but also help beginning entrepreneurs with the registration, development, and launching of new gambling clubs. We also offer the best poker software price and a turnkey poker room, which means that you will get a ready-to-work business in the shortest possible time.
Contact us right now in any way that is convenient for you:
by e-mail: manager@sm-pay.com
on Skype: sm.pay
via the feedback form.