Online Poker Bots are Among us Already. How to Make Money on Them?
What, in fact, is the poker bot? It is the program that automatically performs actions according to the specified algorithm. Bots respond to events, messages, and content. They are most often used on the internet with the large traffic of people.
Poker bots can be found in many poker rooms, and some players use online poker bots to play poker. In terms of legality, poker bot is a controversial phenomenon.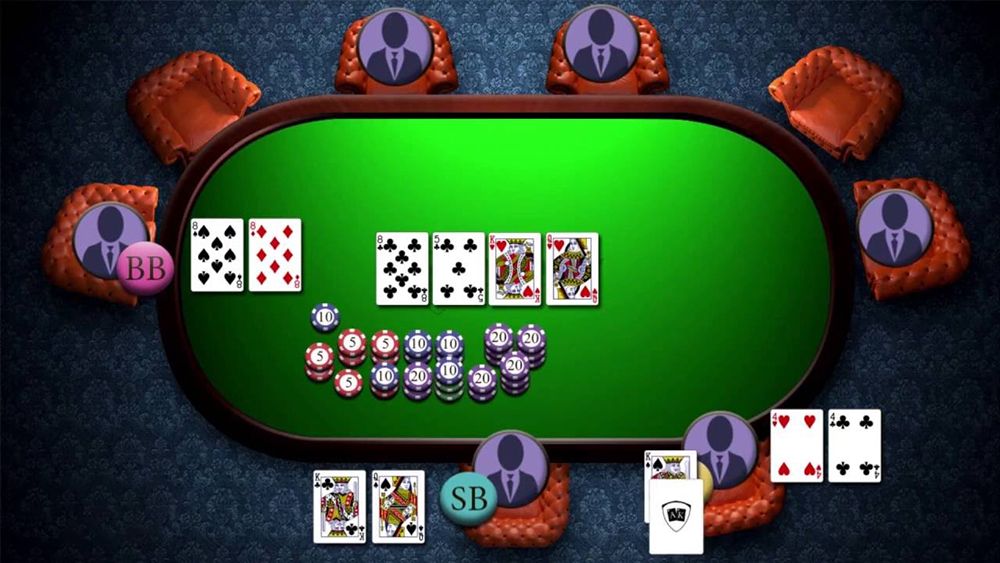 Nevertheless, poker bots are very popular. It is easy to download online poker bot, although it is likely that you will get a virus or malware in it. To keep oneself from being deceived, we recommend that you learn more about online poker bots and principles of their functioning.
As we said, poker bots are not a new phenomenon.
Even a typical app on a poker phone can be called a bot. Today the development of casino poker bots is bordered by research in the field of artificial intelligence. Many scholars have even taken the psychology of poker as a basis because it is poker that can be the key to the outbreak of the patterns of human behaviour.
In 2017 a group of scientists from Canada and the Czech Republic developed a DeepStack program that could beat a professional poker player. While waiting for a response from their colleagues, the professors decided to demonstrate the possibilities of their creation in practice. The researchers turned to the International Federation of Poker, which found strong professional players to be rivals for the bot, which won 44 852 times. Its average success rate was 492 BB/100. Among professional players, 50 or 100 is considered a good result.
Moreover, it was the Texas Hold'em tournament, which is much more complicated than the classical one. In Texas Hold'em a player can bet for any sum if it exceeds the original rate.
The scientists who worked on the DeepStack claim to have considered all possible moves in the limited Hold'em. Development of a bot for an unlimited Texas Hold'em is the next step.
It has not been a week since the publication of the scientific article on Deepstack, as the Carnegie Mellon University's researcher has become known for creating a powerful poker bot called Libratus. The encounter of Libratus and professional players was lasting for a month being watched by millions of fans on Twitch channels.
The Libratus bot made it clear in the very middle of the tournament that there was a new champion in world poker. As the equator of the battle had come, the team of the world strongest poker players lost $700,000 (fake, of course).
It wasn't the first, and hopefully not the last experiment. Compared to previous poker competitions, the players noted the uniqueness of Libratus.
Jason Les, the member of the team, shared his impressions at the end of the tournament. Unlike the predecessor, Claudico, which lost to people in 2015, Libratus is able to collect data about a player. The longer you play with it, the stronger it gets. Claudico had a strategy strong enough to defeat an amateur or an average poker player but the professionals quickly grasped the principle of the Claudico game and beaten it. That's not how it worked with Libratus.
This poker bot didn't let the players adjust to its tactics, it played the rival's strategy, found the weak spots in it and won. A total of 120,000 hands were played, and people lost over $1.7 million.
It's impressive and scary. But imagine a bot like this in your poker room. He can earn you millions!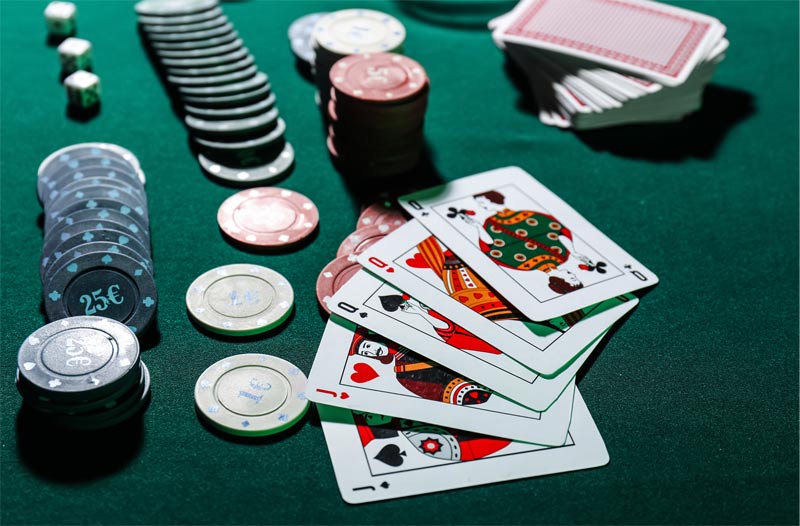 After reading the above figures, many owners of poker rooms and online casinos may have their sights at having such a bot. Mind this: a quality bot is expensive. If you are offered to buy online poker bot somewhere on the internet, be careful.
Many poker rooms forbid players to use bots. Even specialized software and security systems have been created to figure out a bot among the participants and block its account. Operators of poker rooms should be extremely cautious because online poker bots can cause damage and material loss to a casino.
But then again a talented bot, which can easily beat up rookie customers is perfect to make profits for poker rooms. Still, think well through before using it. If customers start to lose massively, the poker room will simply lose all players. Of course, an operator benefits quickly from bot winnings but visitors will surely leave. Programs installed in games are random so an online poker bot should be used wisely. The perfect poker bot is a program that plays at a gamer level and knows in which cases it is better to lose, to play zero or win.
From a technical point of view, anyone with notepad, logical thinking, and some programming knowledge can write a code for a simple poker bot. The complexity of writing a program lies within the algorithm of decision-making but you cannot do without it. Poker rooms offer their players bonuses, which give them a chance to get back and go zero. This system works for small bets, so poker rooms earn well.
You can buy online poker bot. The price of a winning bot will be between $1000 and $5000. The feature of such programs is that they can bypass security systems. With each release of the new AntiFraud software programmers write an update for botsto circumvent this software.
Just like any program, a bot consists of several modules that are responsible for certain actions. The same modules are the basis for developing robots and artificial intelligence.
Information collection: bets, cards, stacks, and any action of an opponent.
The decision-making algorithm is a module, in which complex logical calculations with multiple values (true, false, probability, and need) are performed.
Action Simulator is designed to ensure that a casino visitor doesn't know he is playing a bot, not a real human, which is why it should behave naturally: click the buttons, move the mouse, and perform other human actions.
Poker bot uses the following sources to obtain information:
Log files are the base of the player's activities, which helps a poker bot to learn about a visitor's behaviour at the poker table. These files also store information about a player's cards.
API files are text messages from chat, which help a bot to learn about a player's actions, dealt cards in the hand, cards on the slots, to later use that information in building the strategy.
Hand data is information that the bot receives only after the cards are dealt. It contains the deal data, which a bot also uses for future strategy.
General information about the player: nickname, bets, an arrangement of buttons, and other graphical elements.
Each bot has own decision logic and action simulator, no one puts this data on the internet.
Here's how the algorithm of actions looks like in general terms: all of the player's information is set to a particular value (a, b, c, d…), and all logical tasks are solved in the decision module. This is not an easy task from the school textbook, but is the most challenging operation with modal operatives: "always", "once", "accidentally", "necessary." The more complex the modal logic of the decision-making algorithm, the more expensive the bot is. The decision-making system of Libratus is the pinnacle of scientific research in the field of logic. The game psychology of every bot is absolutely mathematized. Code syntax, with all predicates and modalities, can consume a lot of memory on the server.
The bot algorithms are improving. Bots can play with each other. Be careful if you stay positive with the thought to buy online poker bot. Remember that a gamer trust will bring you more revenue than the program.
However, after vivid victories of bots, many players became interested in playing online poker for real money with bots. If you connect it to have fun, you can as well earn benefit from it.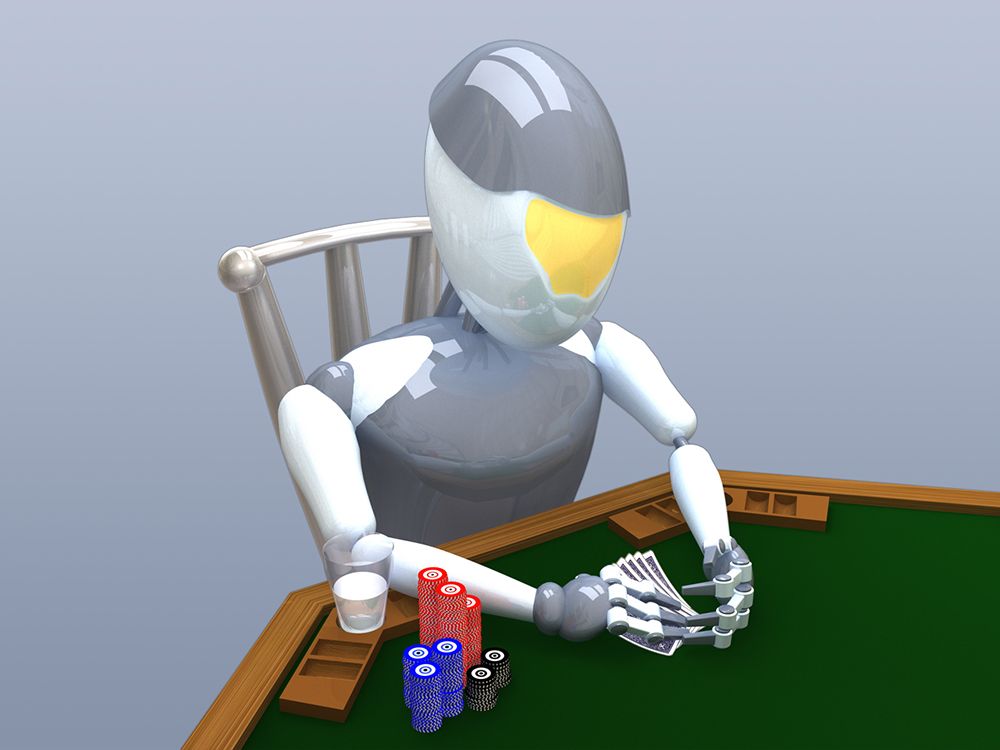 Bots and artificial intelligence attract businessmen, programmers and other personalities from high-risk areas, starting with a financial exchange, ending with the sports and DFS bets. Bots are not just able to play poker and copy the psychology of a player, they can also set stock quotations, make competitive bets, participate in auctions, and engage in other venturous activities. All of those the program does for you.
There were even a few associated scandals that brought the participants to trial. Ebay owners tried to bring the people who used bots to find profitable deals and auctions to justice. Though, this incident only drew more attention to the "rights of bots" and Ebay was put in a negative light.
Another case occurred with the Betfair betting exchange operator. Bots started to actively work in this exchange, make suspicious stakes and win. The company lost a lot of money and was forced to take action. This is how the first powerful system against bots called the WebService API appeared. It controls traffic and protects the betting exchange from bots.
Now bots are friends to people even in gambling. Several game providers created bots in Telegram messenger. This is not only an interesting pastime but also a great opportunity for players from hard-censored countries to play their favourite games. For example, in the Arab states, where all websites are strictly controlled, the slots in Telegram are in great demand, which is why to download online poker bot would your great choice.
Similar bots can be developed for poker, Texas Hold'em, Baccarat, and other card games.
A bot can bring both harm and benefit, which should not be forgotten. Fair use of these programs will increase your casino's profits and additional traffic. Openness to new technologies is the best thing that can happen in gambling business.
Contact us:
email: manager@sm-pay.com
Skype: sm.pay