Mobile Marketing as a Project Promotion Trend in Gambling
Online marketing tools for the mobile audience will attract solvent traffic, increase the recognition and loyalty of customers, and accelerate the return on investment. The main thing is to select a proper promotion strategy and choose effective advertising tools.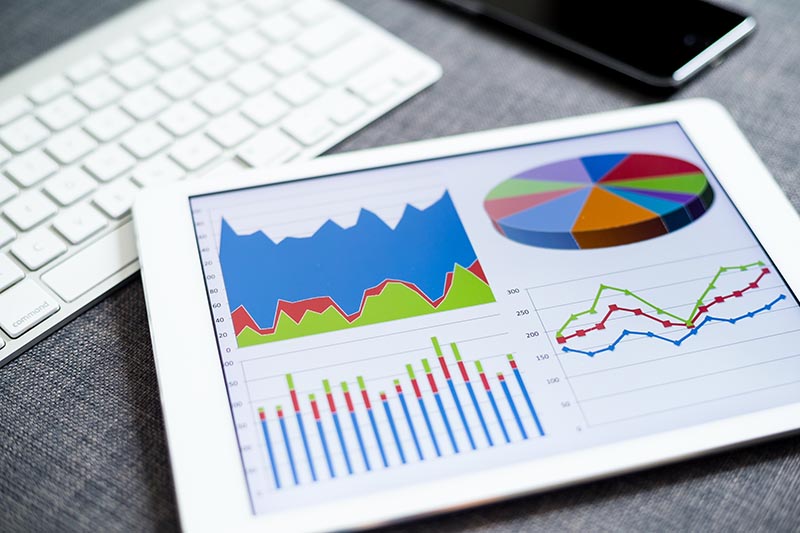 The Smart Money studio describes the features and benefits of mobile marketing. Learn how to build campaigns and monitor their results properly.
This is a way to promote an online casino with the use of portable devices. The type of gadget or the operating system installed on it makes no difference. The only thing that matters is the players' reactions to the messages or voice calls they receive.
The history of promotion through personal devices began in 2003. The authors of the first commercial newsletters were the well-known sportswear manufacturer Nike and the North American automobile concern Pontiac.
The study conducted by Statista showed that in 2018, 52.2% of online traffic was generated via smartphones. In 2021, the figure has grown even more. Now, about 74% of customers visit mobile versions of sites using gadgets.
The benefits of such marketing are confirmed by the independent study organised by Smart Insights:
89% of time users spend in mobile applications;
50% of gamers prefer instant deposits via gadgets;
91% of players make bets after watching ads (banners, messages) on their smartphones;
40% of internet broadcasts are performed with portable devices.
Thus, mobile marketing is an integral part of the successful promotion of an iGaming project. Entrepreneurs can achieve high conversions and ROI (return on investment) through app advertising.
In addition, mobile marketing helps:
outreach a wider audience and turn it into solvent leads;
increase the recognition of an online casino and user loyalty;
attract new players and retain regular customers;
improve user experience;
grow customer confidence in the iGaming brand.
Consider the main advantages of this method:
Availability

Communication via a smartphone is the easiest and most effective way to interact with players.

According to statistics, 70% of users check their phones after waking up. They view SMS and read the news. The percentage of mobile gamers is even higher. Each user spends more than 90 minutes a day with a phone

Personalisation

App advertising is a great way to cover the target audience. These are men in their 30s and 40s with stable incomes. They willingly play with higher bets and react positively to bonuses.

SMS mailing allows administrators to form the user base and also segment it properly. An operator receives solvent potential customers that become regular clients later

Instant response

Promotion using smartphones will quickly increase the conversion of a gambling site or application.

Gamers do not just view messages but also perform targeted (desired for an operator) actions. These are registration at an online casino, the first deposit, the launch of slot machines, and other activities

Profitability

The cost of one SMS message is only $0.04. At the same time, its open rate reaches 98%.

Promotion through other channels (SEO, SMM, e-mail, etc.) will cost significantly more without a guarantee of conversion growth and the profitability of a casino business

Low competition

According to SMS Comp research, only 7% of gambling companies use mobile marketing to promote iGaming projects on the Internet.

The niche is not overloaded yet. Therefore, this allows entrepreneurs to reach the target audience faster and more beneficially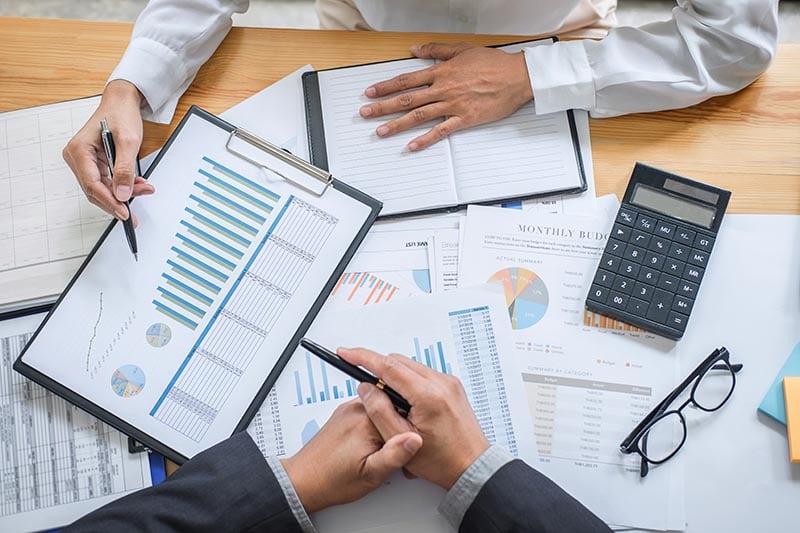 Mobile marketing provides a wide range of tools. An operator can choose one thing or use the full range of solutions:
In-app advertising. Direct ads in mobile programs let businessmen outreach the target audience quickly. Specialists use static banners, intermediate full-screen images, and native advertising. Interactive banners are of particular interest. They allow operators to interact with players through active buttons (for example, Go to the Casino, Deposit an Account, etc.).
Social networks. These are advertisements in popular messengers adapted for viewing on smartphones. The target platforms are Facebook, Telegram, Viber, WhatsApp, and others.
Geolocation. The program collects a gamer's geolocation data and sets up the display of ads on its base. The solution is suitable for land-based halls (casinos, betting shops), as well as iGaming projects that have physical sales points and representative offices. As soon as a gambler is within a radius of one kilometre from a company, the program automatically displays promotional materials.
Search advertising. According to statistics, players enter search queries not only using desktop PCs but also with the help of different gadgets. Search advertising lets gambling brands remind users about their services and attract additional internet traffic. The main thing is to be at the top of search results for key queries.
Mobile ads. This is an advertisement (banner, native ads, video materials, etc.) adapted for viewing on smartphones.
QR codes. These 2D images can be used for quick opening of a mobile casino, making an instant deposit, and receiving a personal bonus with a limited duration. QR codes can be placed in thematic articles, notifications, and online advertising brochures.
SMS marketing. The essence of this method lies in sending targeted SMS. Most often, specialists use mobile messages to inform users about new promotions and slot machines, beneficial bonus offers, seasonal tournaments, etc.
The availability of a gambling site on smartphones guarantees maximum audience coverage. Such resources often can be found in the top search queries in Google, and other global services.
In 2019, Google switched to the ranking of pages with a mobile content priority. Initially, the program processes information from the version from smartphones and tablets and then fills in the gaps using the desktop site.
Even if SEO promotion is not a priority for an entrepreneur, it is still necessary to modify an online resource to meet the requirements of Google. This will improve user experience with a more convenient and faster play.
Consider the characteristics of a mobile-friendly casino:
high page loading speed (time for receiving and processing requests does not exceed 3 seconds);
compressed images, fonts, and HTML and CSS code fragments;
touchscreen site design optimisation;
adding AMP, a tool for speeding up the rendering of pages.
Three types of gambling projects are available to operators:
Version of a site. This is a traditional online casino that meets mobile-friendly requirements. Page sizes and fonts are taken into account in such an iGaming project. Extra tabs and spaces are removed. Virtual touchscreen buttons are added.
Mobile casino. The application is designed to play on personal devices with operating systems Windows Phone, iOS, and Android. Administrators offer a quick download and installation of the program from official gambling sites. It is also possible to use Google Play and AppStore.
PWA products. Progressive Web Apps provide instant site loading on a personal device. A gamer gets access to a lighter version of an online casino with mobile program functionality. The solution was released by Google in 2018. By 2024, PWA is expected to replace traditional betting apps by 75%.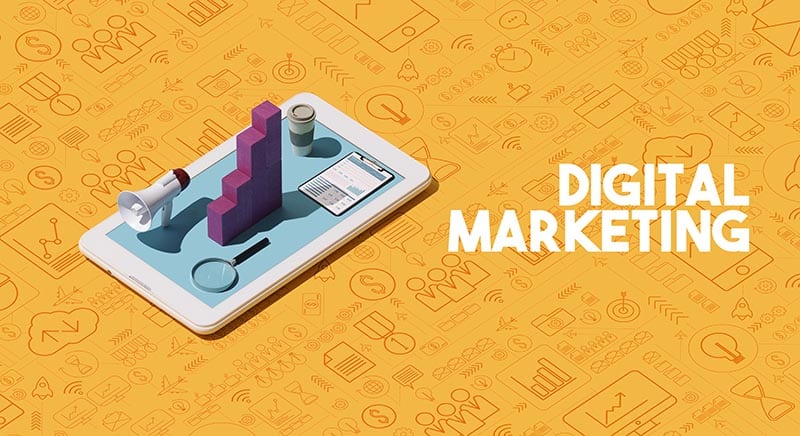 The effectiveness of mobile marketing is 3 times higher compared to traditional promotion methods (SEO, SMM, and others).
To make the promotion bring the maximum result (the increase in conversion or ROI), an operator needs to:
define the target audience and segment it into groups;
select communication channels for the target audience;
install a powerful analytics gateway to track data, etc.
The following options are available to entrepreneurs:
SMS

These are newsletters about gaming novelties, profitable bonuses, one-time promotional codes, and seasonal tournaments.

Messages should be concise and contain a clear call to action: go to a mobile casino, download an application, enter a promotional code on the site, etc.

Push notifications

Push messages are presented as small pop-ups. They appear in browsers and mobile apps even when a client is offline.

Most often, messages are used to inform players about online casino updates, interesting blog articles, hot bonus offers, and discounts

E-mail

Most gamblers view e-letters on their gadgets. Therefore, an entrepreneur needs to optimise e-mail templates for mobile devices to achieve better engagement and increase the conversion

Messenger notifications

Automatic messaging is available in Viber, WhatsApp, Facebook Messenger, Twitter, and other popular social platforms.

It is possible to set up newsletters even on those topics that will not be suitable for official advertising channels
Mobile marketing is often associated with it. Specialists successfully use game elements in promotions (for example, in interactive banners or on social network pages) and attract solvent customers to online casinos.
Here are the types of gamified ad formats:
Rewarded Ads. A gambler watches a video or clicks on a banner, and then receives a reward. The list of possible prizes includes promo codes, additional cashback, access to premium slots, etc.
Gaming interactive banners. They allow users to test a slot machine without prior installation. Gamblers make several spins within the banner. Only then, do they go to an online casino and make a deposit.
Colouring page. A user needs to paint an image. Then the picture becomes active, and the client goes to a mobile casino. Correct completion of the task gives the user additional points or bonuses.
It is better to track an advertising campaign on specialised mobile analytics platforms. Here, entrepreneurs receive detailed information on the specified parameters and instantly decide whether to continue or stop the campaign, as well as make some changes.
The main KPIs for assessing the effectiveness of an advertising strategy are as follows:
internet traffic growth;
ROI (return on investment);
the conversion (the number of gamers who completed the target action), etc.
Many independent services for analysing a marketing campaign have been created:
AppMetrica;
Google Firebase;
MyTracker;
Yahoo Flurry;
AppsFlyer, and others.
The promotion of online casinos through applications is a highly efficient and low-cost method.
The advantages of the solution include wide audience coverage, maximum personalisation, instant response, and low competition in the niche.
Marketers can use a wide range of tools. These are in-app advertising, geolocation, QR codes, search ads, social networks, and other effective options.
For successful promotion in the gaming market, a casino must meet mobile-friendly requirements. It is possible to adapt an existing gambling site, as well as create a PWA application from scratch.
To organise an advertising campaign, it is necessary to select the main communication channel — SMS, e-mail, push notifications, or instant messengers.
The use of gamification elements, as well as powerful analytical tools, will increase the effectiveness of a campaign. The formation of statistics and detailed reporting is available in such services as AppMetrica, Google Firebase, MyTracker, Yahoo Flurry, and AppsFlyer.
The Smart Money aggregator studio provides services for the promotion of gaming projects on the Web. We use modern tools and techniques (SEO, SMM, and mobile instruments) to maximise the growth of internet traffic and increase customer retention rates.
Smart Money offers profitable gambling solutions:
Feel free to contact our team to receive more details.
Check the information used to contact us carefully. It is necessary for your safety.
Fraudsters can use contacts that look like ours to scam customers. Therefore, we ask you to enter only the addresses that are indicated on our official website.
Be careful! Our team is not responsible for the activities of persons using similar contact details.