How Much Would it Cost to Set up Your Own Online Casino? The Smart Money Expert Answers
You can't calculate the exact price of the process since the golden business rule says: the more you invest, the more you receive back. So, you can only arrange your budget in preparation for all the stages accordingly:
Up to 10% of your capital for registering an official company.
Up to 30% of your capital for receiving a gambling license.
Up to 35% of your capital for buying software for your platform.
Up to 20% of your capital for recruiting employees for your casino.
Up to 25% of your capital for promoting your business.
Let's try to analyze each stage briefly and see how you can save on specific points.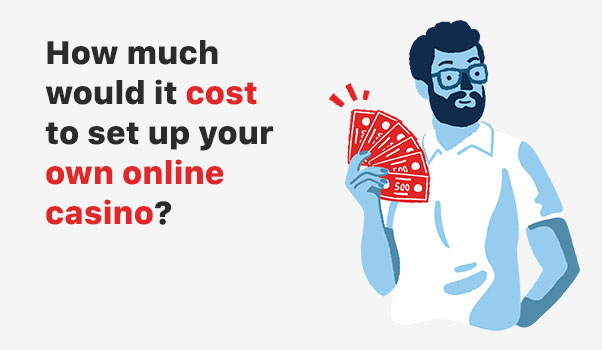 First of all, you have to register your company as a legal entity. It is essential not to miss anything of the most important steps:
collect all the necessary documents;
agree with your partners on the title, board of directors (if the company is big enough), decide upon the shareholders, and possible partners;
elaborate a business plan;
register a bank account.
The total amount needed will depend on the volumes of the company, so the expenses may be from $10,000 to $100,000 and even more.
After you have officially organized your company as a legal entity, you may choose a jurisdiction for your business. Gambling isn't a type of entertainment that is permitted everywhere, so a gaming license is a must, and you can receive it in one of the popular countries.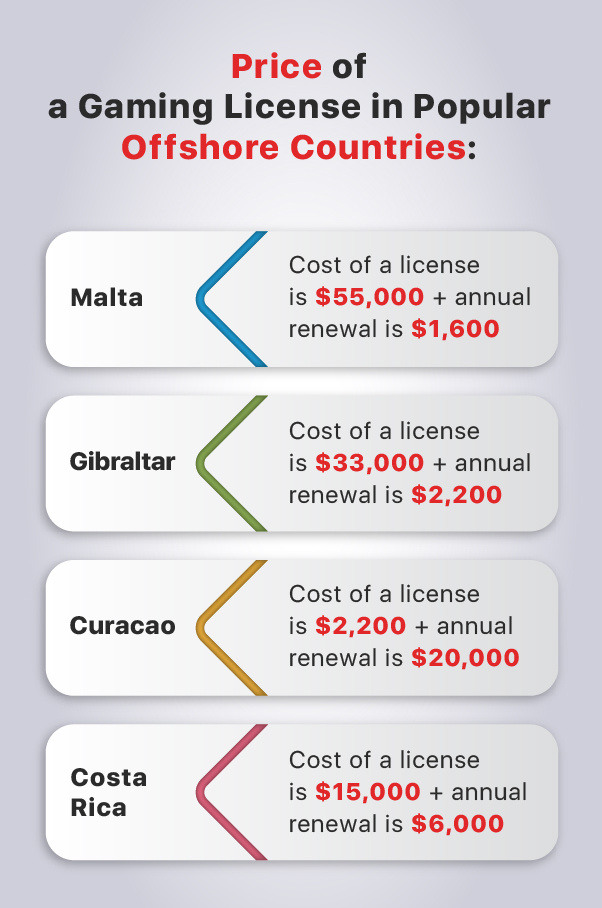 Make sure you contact the local authorities to find out detailed information about other related costs.
This stage is the trickiest one since you may be greedy and spend just a few hundred dollars to buy low-quality games for your platform or resort to the top-class software providers for the decent entertainment options. It all depends on how you see the development of your business. Remember, hardly any client will ever agree to stay with the establishment that offers unappealing games. Make a wise choice.
This is a similar point, compared to a previous one. Some freelancers ask as much as $500 a month for their services as a support team member. But they must be educated and shaped up towards the peculiarities of your gambling platform. On the other hand, you may hire a professional support team that will immediately start helping your clients since they don't require any additional rundowns.
Google Ads offers you several tariffs, depending on your desires and funds. However, this isn't the only way to promote your services. Social networks are an unlimited area for your imagination, so you can use it to attract more clients to your casino. All these options require a significant budget, but at least increase the attendance of your site for sure.
Since it may be quite time-consuming to establish everything by yourself, Smart Money offers excellent options to take care of your concerns and organize the entire process for you. It is a pretty stable way to save time and money.