Bitcoin Projects from Smart Money: Opening a Lawful and Lucrative Business
The legalisation of crypto transactions is discussed in many prestigious jurisdictions, including many countries in Europe and North America. Local authorities, as well as the business elite, note the promising nature of digital assets and excellent opportunities for their growth.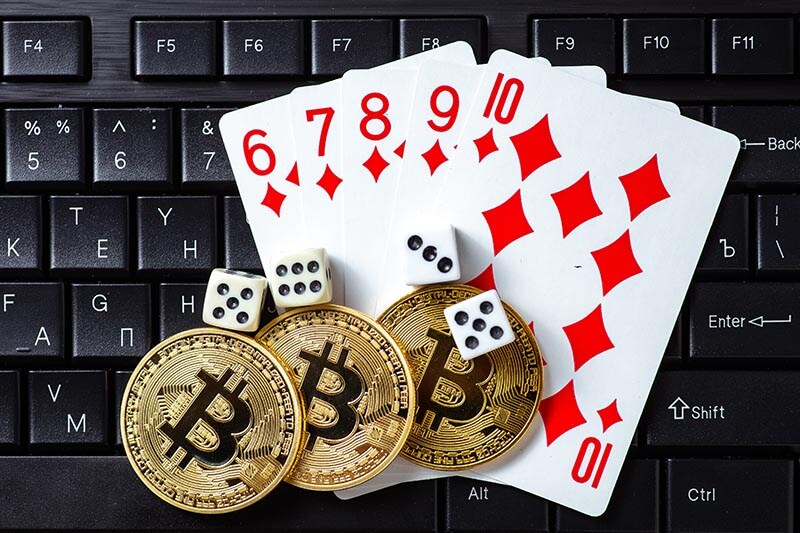 You can order a Bitcoin casino script from Smart Money.
We offer a full-value and reliable product for a confident start in the iGaming market.
Bitcoin casino software is based on blockchain technology. It is a global peer-to-peer structure that consists of millions of interconnected elements — hash blocks. Information about transactions (completed ones and planned operations under smart contracts) is stored inside the chain links.
Blockchain technology is associated with mathematical encryption algorithms. The data within the chain is protected through cryptography (the SHA-256 algorithm is used for the security of BTC projects).
Launching a Bitcoin casino is a pretty simple procedure. An entrepreneur will need a unique BTC wallet for receiving deposits from gamers and paying them winnings.
To ensure clear and harmonious work of your site, create a stylish design and form a catalogue of modern games, it is better to
connect a turnkey bitcoin casino from the Smart Money company
.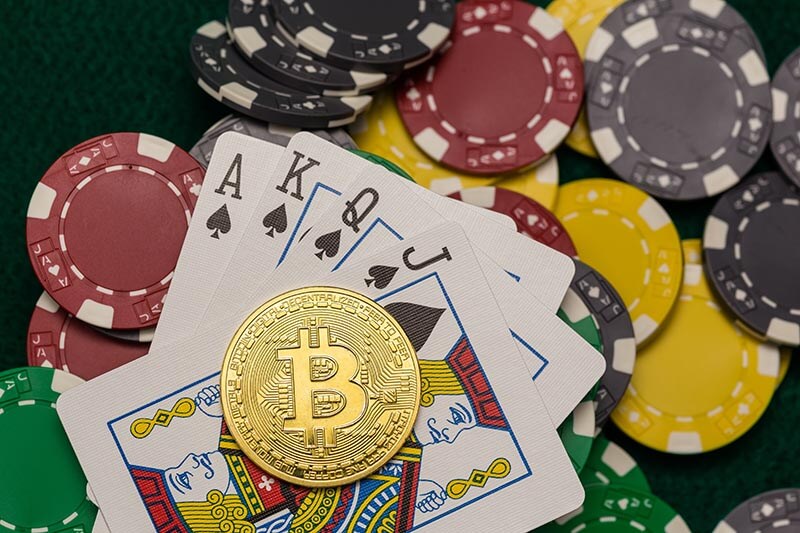 The start of crypto casinos has such significant strengths:
Decentralised work

The activities of gambling operators do not depend on changes in geopolitics and legislation of specific countries.

To perform cross-border BTC transfers, businessmen do not need to agree on payments with banks, customs, and other regulatory authorities

Minimum cost

The absence of intermediaries between an operator and a gamer reduces the cost of operations dramatically.

Entrepreneurs do not pay commissions to banks. There are no fees for maintaining a commercial account or a plastic card

High security

All information is stored in peer-to-peer blocks encrypted using the SHA-256 crypto protocol. Data cannot be faked, stolen or transferred to a third party.

Access to personal BTC wallets is carried out through electronic keys. They also encrypted using cryptography methods

Good response from gamblers

Users prefer to place bets in blockchain casinos due to their outstanding reliability and high operating speed.

Customers also note the anonymity of this format and access to gambling sites from anywhere in the world

Huge potential

The development of Bitcoin casino solutions is the future of the iGaming industry. Blockchain projects are of great interest to novice entrepreneurs and experienced investors today
Despite the significant advantages of blockchain projects, the authorities of many countries are still halfway to the legalisation of Bitcoin casinos.
The main difficulties for governments are caused by:
inability to control the work of crypto start-ups due to the decentralisation of the field;
non-compliance with the principles of responsible gambling and ineffective identification of minors by operators;
non-payment of taxes and fees;
the disunity of legislation in different regions (it is difficult to develop a unified strategy for legalising digital currency payments for international institutions).
At the same time, the iGaming operators are not averse to buying Bitcoin casinos and operating in the chosen jurisdiction legally. They are ready to hire employees, pay taxes, and undergo inspections by regulatory authorities.
Conducting an honest blockchain business increases the confidence of gamblers and B2B partners.
When working in a legal environment, it is much easier for operators to connect certified software or integrate an affiliated service. Therefore, the future of Bitcoin gambling scripts is in lawful and transparent business.
On June 9, 2021, the General Assembly of El Salvador (the country's legislative branch of government) adopted the Digital Currencies Law. The document contains 10 points on the legalisation of Bitcoin and equates BTC to the national currency — the US dollar.
Here are the key points of the law that have a positive effect on the crypto market:
Bitcoin is recognised as a legal means of payment along with other international currencies in El Salvador;
Legal entities and individuals who own Bitcoin tokens are exempt from paying capital gains tax.
From July 1, 2021, all companies providing services on the Internet must indicate the cost of services in two monetary units — Bitcoin and US dollar.
It is possible to pay income tax and submit reports in cryptocurrency. Income does not have to be converted into fiat money.
The experience of El Salvador perfectly demonstrates that the future of the economy belongs to digital currencies. Given the fact that online gambling is legalised in this country, it has colossal potential for the growth of the gaming industry.
In addition, El Salvador is the first country in the world to legalise BTC payments to the full — without any restrictions and additional requirements for companies. A businessman can register a new legal entity and install a cryptocurrency casino script to accept payments, pay salaries and taxes right after that.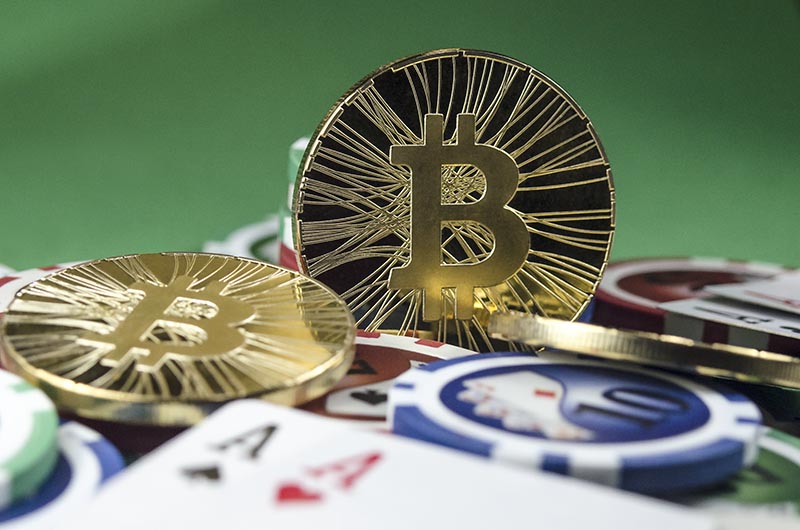 A significant contribution to the development of the blockchain market was made by the European Court of Justice (CJEU).
At the beginning of this year, the EU's highest instance made a positive decision in the case of David Hedqvist, the owner of the Swedish crypto exchanger. The court established the legality of exchange transactions between digital and fiat assets and exempted BTC operations from VAT.
The innovations affect such aspects of casinos' operation:
Deposits and payouts in Bitcoin. CJEU allows BTC transfers, equating cryptocurrency to an "alternative to traditional payment methods". The Supreme Court conflates Bitcoin with electronic payment systems, which are used worldwide to store currency and transfer it to a third party.
Taxation of businesses. A company that decides to start a Bitcoin casino is exempt from VAT when converting digital currencies into fiat units. Exchange operations are needed to fix an operator's net profit and generate reports. At the same time, an entrepreneur pays tax only for additional conversion charges (margin, swap, commission costs).
Cross-border BTC operations. Firms that interact with B2B partners and gamblers from other EU countries declare crypto transfers as tax-free operations. Cooperation with non-residents of the European Union (players, providers) depends on the legal framework of third countries.
The CJEU solution simplifies the management of crypto projects in the EU. Entrepreneurs are exempt from double taxation of transactions. Besides, Bitcoin itself is equivalent to international payment methods.
Businessmen expect that the EU countries (Germany, Sweden, Spain, France) will finalise local legislation following the requirements of CJEU soon.
North America is interesting primarily because online betting and gambling have been legalised in the region in many promising states since 2018.
For example, it is possible to organise an iGaming project in:
New Jersey;
Iowa;
Michigan;
Georgia;
Delaware;
Nevada;
Pennsylvania, and other states.
As for the support of Bitcoin payments, the policy of the highest legislative bodies of the United States largely converges with in terms of gambling activities. The Supreme Court ruled that each state can define the operation of crypto casinos and other blockchain projects dependently.
For example, the Blockchain and Digital Assets Act obliges all companies that work with cryptocurrencies to obtain a special permit in New Jersey. Entrepreneurs incur penalties — $500 for each working day, for carrying out unlicensed monetary operations.
It is also necessary to obtain a crypto licence in Georgia and Pennsylvania. Local authorities in Iowa, Michigan, and Delaware have not yet interfered with BTC transactions.
It is worth noting that the turnover of digital money in the United States is partially regulated at the federal level. Therefore, before buying crypto casino scripts in the United States, operators need to familiarise themselves with the requirements of the SEC.
In a recent interview, James Dimon, the manager of the US bank JPMorgan, urged the governments of major economies to resolve the issue of legalising cryptocurrencies as soon as possible.
As Dimon notes, the investment bank JPMorgan loses tens of billions of dollars annually due to grey schemes associated with digital money. The legalisation of Bitcoin and altcoins will bring businesses out of the shadows and improve the situation in the banking sector.
The head of Fidelity Investments, a digital asset management organisation, Riya Bhutoria calls Bitcoin "money of the 21st century." Investors are attracted by the reliability and centralisation of BTC transactions. They are actively investing in blockchain projects, including Bitcoin casinos.
Bhutoria notes that only 1% of BTC transactions were related to illegal activities and money laundering at the end of 2020. Bitcoin is a prestigious digital asset with tremendous growth prospects.
Smart Money offers profitable Bitcoin casinos for sale.
We have created modern iGaming products with a wide range of options. You get access to a catalogue of video slots, reliable financial aggregators, and a CRM system.
Ordering a Bitcoin casino from Smart Money is your chance to quickly enter a promising market with minimal expenditures on the launch and marketing activities.
The main advantages of blockchain projects are high security, good response from users, decentralised work, and minimal cost of payments.
The world's leading economies have chosen a promising way to legalise crypto casinos. As a result, the EU Supreme Court called Bitcoin "an alternative to payment methods" and exempted BTC monetary transfers from double taxation at the beginning of the year.
In the US, digital money transactions are legalised in half of the states. In 2021, El Salvador was the first to allow all operations with cryptocurrency: buying, selling, exchanging, and accepting as a means of payment. Prestigious financial institutions are also advocating the legality of blockchain transfers.