AMATIC Industries wins award as 'Best International Manufacturer of the Year' in Romania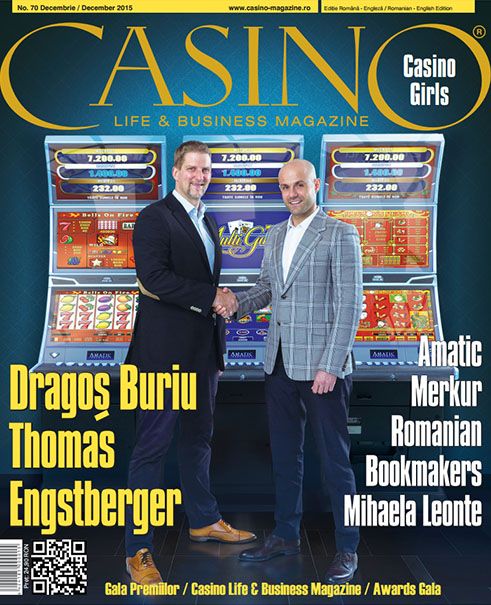 The Romanian gaming market is one of the most innovative in Europe. Operators look to source the best-performing gaming machines from around the world to offer their local customers. In this highly competitive market, one company stands out proud: AMATIC Industries. Together with the local partner NEWTON SLOTS, AMATIC Industries has secured a greater market presence in Romania corresponding to the increased demand for its latest gaming solutions.
Mr. Thomas Engstberger, Sales Manager at AMATIC Industries, proudly accepted this accolade and exuded, "We are truly honoured to receive such a prestigious award. We are truly committed to the Romanian market. As a family-owned company with over twenty years in the market, we understand player needs and place all our efforts in innovation to drive the market forward. Our Performer Grand Arc is a perfect example of this with its unique curved design. I would also like to take this opportunity to thank our partner here Newton Slots who is doing a great job for us".
AMATIC Industries has many years of experience in Romania and takes a strong presence each year in the local EAE exhibition that takes place in September. The PGA – Performer Grand Arc – has been greatly accepted by players in Romania. AMATIC Industries has a wide range of games – as the master of MULTI GAME – that are all developed 100% in-house by AMATIC.