NFTs in the Gambling Industry — from Original Games to Profitable Casinos
After the boom in 2021, NFTs began to actively penetrate many areas of the online economy, and the gambling market was no exception. The technology is used to create colourful slot machines, unique bonus programs, and full-fledged NFT casinos.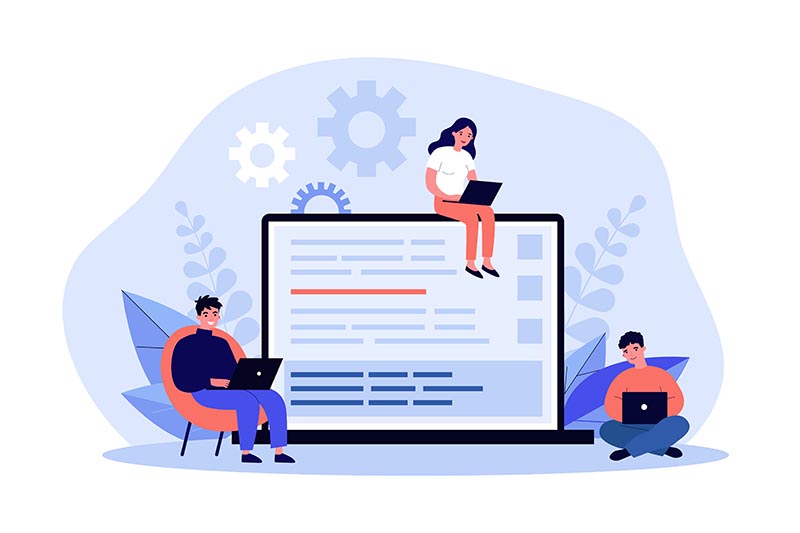 Experts of the Smart Money studio will be glad to tell you about the features and benefits of using non-fungible tokens in the modern iGaming industry.
The abbreviation NFT stands for "non-fungible token". The solution was presented in 2017. It is based on the Ethereum Blockchain platform and Keccak-256 and Keccak-512 cryptographic encryption algorithms.
Being a part of the Blockchain environment, NFT has several characteristics that distinguish it from traditional cryptocurrencies and tokens. The key feature of non-fungible tokens is their authenticity, that is, they exist in a single copy.
Each original token has its value and owner. Information is encrypted and stored in special cells, so the data cannot be faked or deleted even theoretically.
In the online environment, NFTs are used as special certificates. They confirm the ownership of a digital object (an analogue of intellectual property in the real world). Movies, gifs, tweets, and pictures are used as NFT assets.
The scope of application of NFT in the gambling industry is rather extensive:
slot machines;
game functions and artefacts;
user avatars;
gift certificates;
animated collectable items;
bonuses, etc.
By buying (winning or creating) an NFT, gamblers (operator and investors as well) receive a certificate for digital work. The product (a game, a tournament, or the character's picture) will be stored in the IPFS eternal cloud, and encrypted data about the new owner will be added to the NFT certificate.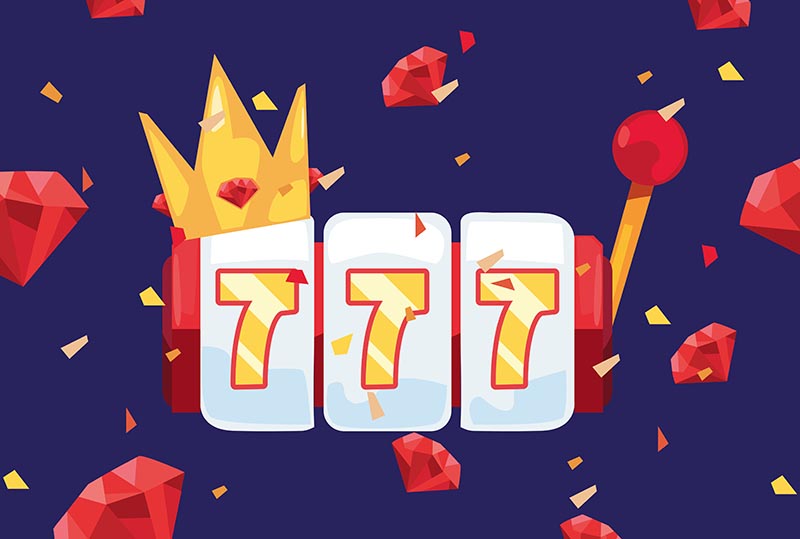 The first Crypto Kitties game with non-fungible tokens was presented in 2017. The Axiom Zen American studio invited users to breed and sell virtual cats that were created using NFTs. The solution has gained worldwide popularity, and the cost of some pets today reaches 100 thousand dollars or more.
A real breakthrough in the NFT gambling industry was made in 2020, during the quarantine period, when the number of internet users increased dramatically due to the prohibition on visiting land-based locations.
Currently, non-fungible tokens are used to create:
slot machines;
desktop;
video poker;
multiplayer fishing;
action games;
P2E solutions, and other types of content.
Connection of NFT products will drive new solvent traffic to the website, increase the operator's competitiveness, and improve its image.
NFT is a great investment tool. It is possible to contribute money to both specific entertainment and digital elements that can be capitalised (unique figures, artefacts, skills of the main characters).
There are several reasons why gamblers prefer NFT content:
Provable honesty of the results

Non-fungible tokens are based on Blockchain technology.

Cryptographic algorithms allow you to encrypt the outcomes of sessions in advance, and then, randomly determine the order in which they appear on the display.

Information cannot be faked, which increases the level of confidence of users in this type of gambling solutions

High-quality visualisation

NFT technology helps players to plunge into the virtual space designed on the basis of the real world. It is sometimes almost impossible to find the differences between digital and material because the developers offer a very realistic picture.

The main characters of NFT entertainment literally come to life on the screen: they are emotional and impressionable and know how to think and empathise. Besides, they are estimated at tens of thousands of dollars

Social interaction

Users can not only spin reels in the slot but also participate in multiplayer tournaments and achievement races, share their results in instant messengers, and invite friends to play the game.

Gamblers can also create NFT assets (characters, artefacts, and game functions), sell and exchange them for other non-fungible tokens, and put them up for auction

Guarantees of winning good prizes

The operation of slot machines and other Blockchain entertainment is based on smart contracts.

All payments are made automatically, so players do not need to worry about receiving winnings on time
The use of Blockchain and smart contracts makes the influence of a third party on the gameplay completely impossible. This attracts gamblers, operators, and entrepreneurs who are looking for proven investment options.
The algorithm for the functioning of NFT devices:
The random number generator creates a sequence of winning and unsuccessful combinations. For slot machines, this is the order in which symbols are formed on the reels, as well as the frequency of the appearance of bonus options.
The program transfers the generated data to secure cloud storage. The information is not available to third parties.
Blockchain algorithms convert the received information into unique hash codes. Each slot has its set of encrypted data.
The program extracts the processed data and displays it on the reels in the form of card denominations, special symbols, bonuses, and other elements.
A similar algorithm is used to create table games, video poker, and other types of NFT entertainment.
In multiplayer and P2E games, the principle of operation is a little more complicated. Some functions are determined by the mathematical Blockchain algorithm, and some depend on the gaming strategy chosen by the gambler.
To get the biggest prize, players should:
buy and sell tokens;
participate in team competitions;
invest in unique bonuses and skills.
Non-fungible tokens are an integral part of the Metaverse. This is a virtual 3D space that internet users from all over the world have access to.
It is expected that by 2030, the Metaverse will become a full-fledged parallel reality with digital cities, office centres, airports, and other infrastructure.
So far, the global 3D space is being developed by such top IT companies as Google, Amazon, Apple, Meta, and others. In the Metaverse, you can organise scientific expeditions, conduct real estate transactions, and, of course, play.
Gameplay in NFT products is a mixture of a traditional sandbox, action, and multiplayer fishing. Digital elements have the main value — cards, items, skills of the characters, and bonuses. They can be used both in the game itself (to gain an advantage over opponents) and sold on special marketplaces.
The purchase and exchange of digital assets are carried out on the following secure platforms:
OpenSea;
Bybit;
Axie Marketplace;
SuperRare;
Atomic Market, and others.
Gamblers can buy attractive non-fungible tokens (for example, a robot, a collection of cards, or a superhero costume) and immediately use them in another game.
The movement of digital items in different locations is a key feature of the Metaverse, which attracts thousands of people every day.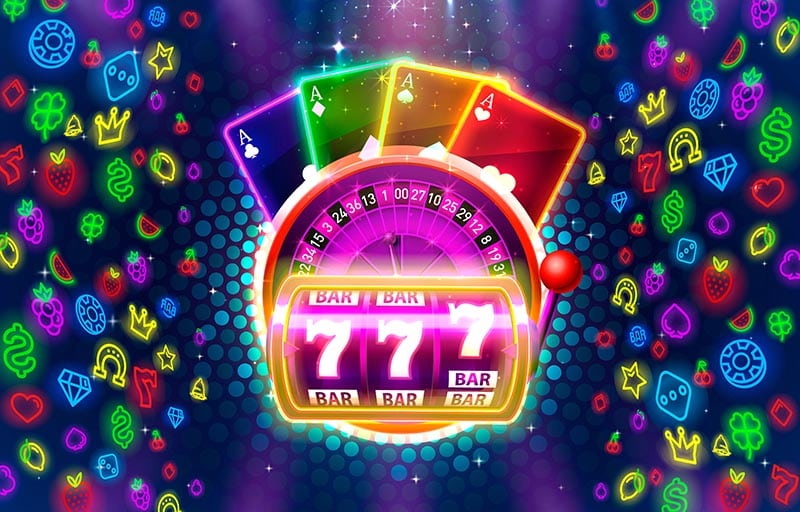 Such an online gambling platform offers entertainment content with tokens. iGaming projects of this type are practically no different from traditional gaming sites. Their distinctive features are the payment system and the bonus program.
Key advantages of projects with non-fungible tokens:
High interest of the audience

Gamblers prefer to place bets on NFT websites due to such factors as:

probable honesty of the results of the session;
modern entertainment content;
opportunities for social interaction;
excellent bonuses and rewards;
guarantee of the payment of winnings

Security

NFT casinos are based on Blockchain technology.

All data inside the system (archives, user and confidential information, program code) is encrypted using cryptographic tools.

Information cannot be stolen or transferred to third parties. It is also impossible to bring down the gaming site

Simple implementation and scaling

There is still little competition in the NFT niche. Many entrepreneurs have only started thinking in this direction, studying the market, and planning the launches of a pilot project.

Today, operators have good chances of:

quick market entry;
expanded areas of activity;
business scaling
NFT casinos are a promising investment area. Entrepreneurs can put their money into both already existing platforms and websites that are in the development stage.
Flamingo Casino Club, the American gambling resource, offered users and B2B partners to invest in such an area as the creation of a gaming site. At the project implementation stage, the provider put up for sale 1,111 original NFT cards. By buying them, businessmen became investors and, in the future, could receive up to 50% of the profits of an online casino.
Gambling locations that are based on the described technology use NFTs as the main means of payment. Apart from that, transfers can be made in fiat (US dollars, euros, pounds sterling) and cryptocurrencies (Bitcoins, Altcoins).
To manage NFT assets, the following "cold" storage wallets are integrated into a casino:
Solana NFT Wallets;
OpenSea;
Looks Rare;
Ledger Nano S;
Solsea, and others.
It is also possible to deposit and withdraw funds by using payment systems. These are Visa, MasterCard, Google Play, and other financial gateways. NFT casinos often have a cryptocurrency payment function, as well as the conversion of fiat money into digital units and NFTs.
Operators can pay out NFTs in the form of exclusive bonuses or promotional gifts and organise contests and mini-tournaments with a raffle of digital elements. This practice attracts both amateurs and professional high rollers to gaming sites.
Evolution Gaming, the Swedish developer, was the first to introduce NFT assets into its bonus program. The brand has integrated 4 exclusive tokens from the CryptoPunks collection into the line of Megaways slots.
By spinning the reels, gamblers can choose to participate in the drawings of progressive jackpots or take a chance and get NFT assets.
Non-fungible tokens confirm the ownership of a unique digital object: a slot machine, a game function, a user avatar, or a bonus program.
NFT games attract players with honest results, great visual effects, social interaction, and guaranteed payouts. Content of this type is part of the Metaverse and is distinguished by a realistic picture in three-dimensional space.
The operation of described solutions is based on Blockchain technology. The results of the rounds are encrypted in advance using cryptography and converted into a unique hash code. The outcomes of the rounds, even theoretically, cannot be faked or deleted.
In addition to digital content, NFT casinos use "cold" storage wallets and interactive bonuses in the form of non-fungible tokens.
Gambling projects with NFTs are distinguished by a high level of security, good feedback from the audience, simple launch, and quick business scaling.
It is possible to order a profitable NFT casino from the Smart Money studio.
We can implement a project of any level of complexity, including a turnkey platform, a binary options trading website, betting resources, and much more.
The Smart Money team provides the following gambling services:
assistance in casino licensing and certification;
drafting a business plan;
promotion of gaming sites.
For all questions, please contact our managers.