5 Reasons to Buy Crypto Casino Games: a Brief Review from Smart Money
In 2022, we can see an increased interest in Blockchain entertainment as innovative content.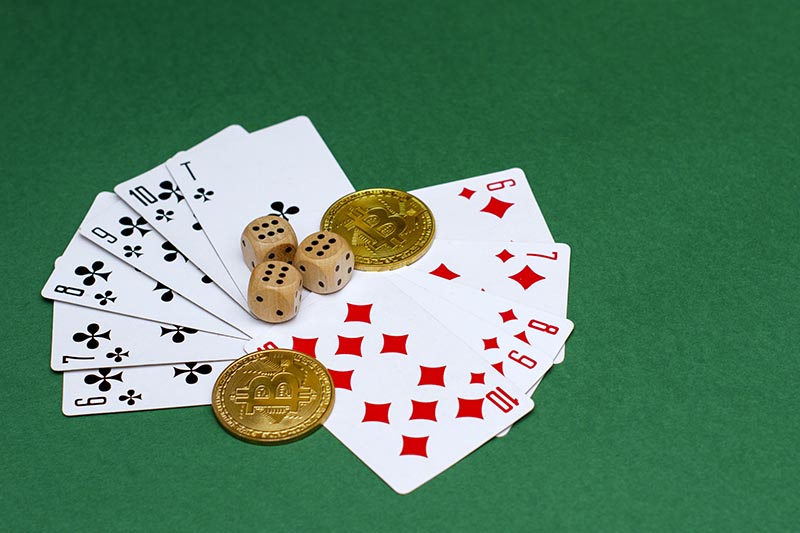 Experts of the Smart Money studio will tell you about the main advantages and benefits of the decision to connect crypto slots, as well as about the features of installation and monetisation of such gambling products.
Blockchain is a set of distributed ledgers that consist of billions of interconnected blocks. Each cell stores information about operations (transactions, purchases, exchanges) — both already completed and future ones (according to smart contracts).
The data within the chain cannot be changed, tampered with, or deleted, which makes Blockchain the most secure technology in the world. Users can view information on transactions, create new contracts, and share data with related entities (for example, software vendors).
The undeniable advantages of the Blockchain (security, high speed of transactions, and decentralised work) make the technology extremely popular with investors.
The solution is used in a wide variety of industries: from medicine and healthcare to cargo transportation and the financial sector. Inter alia, the technology has proven itself well in the gambling industry.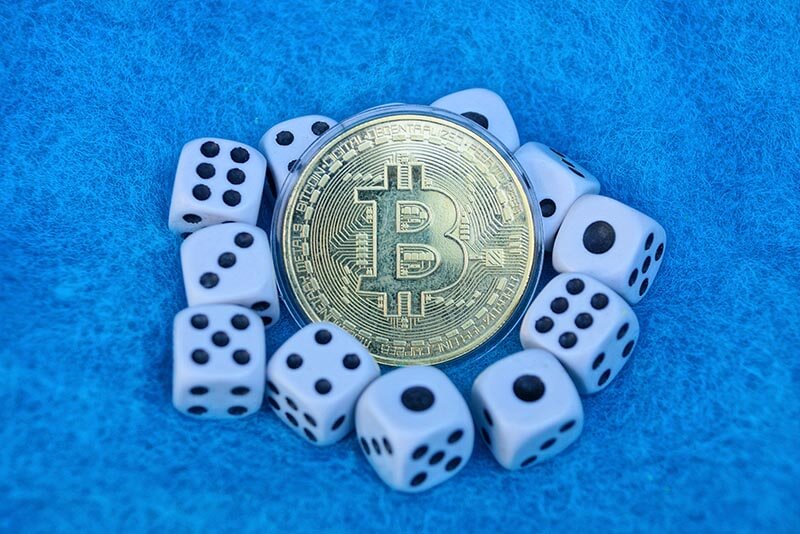 Let us consider the strengths of Blockchain entertainment:
The key feature of crypto slots is that transactions are processed in Bitcoins, Ethereums, Litecoins, and other promising tokens. Gamblers can place bets with different limits — from 0.001 BTC to 3–5 BTC per spin.
Support for Blockchain transactions guarantees:
quick deposition and withdrawal of earned money (crediting of funds takes just a few seconds);
minimum commission fees;
anonymous transfers (the identity of users is identified only when they decide to convert digital assets into fiat ones);
high security of transfers (payment details cannot be stolen or changed);
the attraction of high rollers (since there are no limits on maximum bets).
The outcomes of sessions in Blockchain entertainment, even theoretically, cannot be faked due to the provable honesty of the results.
Among the operation principles of Bitcoin slots, we can name the following:
The sequence of successful and unsuccessful rounds is determined in advance via mathematical algorithms and a built-in random number generator.
The results are encrypted using the SHA-256 cryptography method and transferred to the online casino server.
When a video slot is launched, the program retrieves prepared information and converts it into symbols on digital reels, bonus rounds, or special features.
The outcomes of the raffles are well protected, which increases the level of trust of users in the gaming site.
Distributed ledger technology is used to create:
digital slot machines;
table solutions (poker, roulette, blackjack);
multiplayer entertainment;
shooters and actions;
puzzles;
arcades;
lottery software, bingo, and keno.
The games are distinguished by excellent mathematics, 3D graphics, and impeccable sound. The main characters literally come to life on the screen since the Blockchain provides such a dynamic picture.
In many gambling solutions, cryptocurrency is used not only as a unit of account but also as an in-game product. Players can buy (earn) digital tokens, exchange them for various items (points, access to VIP levels, new functions of the characters), sell digital assets on special marketplaces, and much more.
Casino entertainment has a new class of games: P2E (Play2Earn). Gamblers get crypto money by participating in multiplayer tournaments, seasonal campaigns, quests, and missions.
Traffic monetisation on the side of an operator takes place due to:
commission fees;
sale of additional tools, such as VIP subscriptions;
in-game advertising.
Blockchain entertainment is not subject to mandatory certification and licensing. Additional inspections can be conducted at the request of the developer or owner of an online casino but the legislation of the leading European and Asian countries does not provide for such requirements.
The absence of bureaucratic red tape:
reduces the time and costs for the purchase (production) of Blockchain slots;
ensures prompt entrance of a new gambling product to the market.
The release of Blockchain slots is absolutely legal. Thus, in 2020, the international laboratories eCOGRA and GLI issued the first certificates of conformity for entertainment content that was created using distributed ledger technology.
The main reasons why casino visitors prefer crypto solutions are:
ability to play anonymously from anywhere in the world, without additional requirements for registration and verification;
high speed of transactions with minimal commissions;
good mechanics and improved user experience;
excellent opportunities to make money (gamblers receive crypto units for successful sessions and the sale or exchange of in-game elements);
tax-free withdrawal of big prizes (from transfers in fiat currency, operators must pay income tax of 5–20%, depending on the country of residence).
Satoshi Dice is the first crypto entertainment in the world, which was introduced in 2013. The product has simple gameplay and graphics. Its functionality is built around the traditional dice. Players alternately throw 2 six-sided dice and check whether their bet was successful or not.
Over time, solutions with more exciting mechanics and diverse graphics appeared in the catalogue of Blockchain options. These are slots, arcades, action games, and other dynamic solutions.
From Smart Money, operators can order Bitcoin entertainment from such reputable software vendors as:
The company offers slot machines, arcades, and lotteries with BTC payments.

The content is distinguished by excellent graphics, interesting mathematics, and pleasant bonuses. A unique feature offered by the provider is a system of generous multipliers in the range from x2 to x500

The brand's catalogue includes a collection of card games with support for cryptocurrencies. The assortment also contains Heads Up Poker, Texas Hold'em, baccarat, and other interesting solutions

The developer has released a line of entertainment with patented Megaways mechanics. The feature is activated during free spins and increases the number of paylines up to 110 thousand per spin.

In slots with Megaways mathematics, it is possible to place bets in fiat and digital currencies. These products also comply with Provably Fair principles

The Czech company presented the exclusive collection of Satoshi Secret crypto games. These are predominantly interactive slot machines with different ways of forming paylines, excellent visualisation, and surround sounds

The manufacturer offers slots and table emulators that accept payments in Bitcoins and Litecoins. The brand's content is connected to a set of progressive jackpots, the payouts for which are considered the responsibility of the software vendor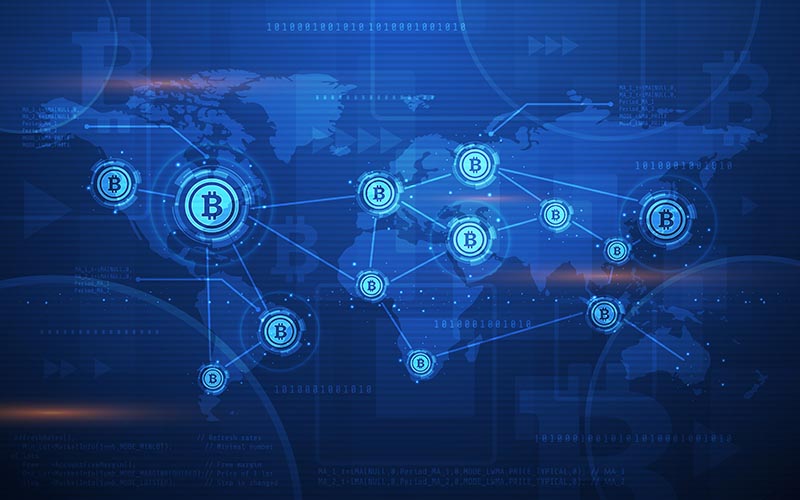 Let us consider the popular action games based on Blockchain technology:
Alien Worlds. This multiplayer solution is dedicated to the post-apocalypse topic. The action takes place in 2055. Inhabitants of a fictional universe are struggling with outbreaks of deadly epidemics. The product operates based on the WAX Blockchain, and ERC-20, BEP-20, and NFT tokens are additionally used inside the game. Non-fungible tokens are represented by lands, weapons, avatars, artefacts, and other elements.
Crypto Blades. A series of multiplayer battles in a virtual arena. Participants can choose 1 of 4 elements and equip the characters with different types of weapons. The scenery is decorated in a fabulous style with a reference to League of Legends and other popular action games. The product is based on the Binance Smart Chain Blockchain and contains native SKILL tokens.
Axie Infinity. The entertainment is inspired by the theme of Pokemon but here, you need to catch magical creatures in different dimensions: under the water, in the air, and in the mountains. Each character has a different value in tokens, which depends on its age and unique skills. The gaming environment was created using Ethereum distributed ledger technology.
Upland. The Metaverse revolves around trading, construction, and communication between users. Basically, gamblers build and renovate real estate, after which they can sell or exchange the premises. Moreover, short-term and long-term leases and other types of real estate transactions (private houses, warehouses, and offices) are possible. Tokens earned in the game can be converted and withdrawn in US dollars.
My DeFi Pet. This product shows gamblers pets of unusual species. Users take care of these animals, exchange them with friends, and take part in virtual battles. The entertainment is built on the basis of the Binance Smart Chain Blockchain. It integrates social mechanisms for communicating in an internal chat and exchanging gifts.
Blockchain solutions are a popular type of content in the modern gambling market.
The advantages of such products include compliance with Provably Fair principles, support for payments in digital currency, non-standard mechanics, simplified market entry, and good response from the audience.
Blockchain games are an absolutely legal type of content. Quality certificates for Bitcoin slots are issued by eCOGRA, Gaming Laboratories International, and other agencies all over the world.
The market of Blockchain solutions is distinguished by a variety of genres. The developers offer digital slots, arcades, keno, lottery software, multiplayer products, action games, and other interesting options.
At Smart Money, operators can order crypto entertainment from Microgaming, Betsoft, Real Time Gaming, Endorphina, BGaming, and other well-known manufacturers.
Our studio offers entrepreneurs to buy a modern Bitcoin casino and work legally in any jurisdiction. The gambling product supports fast and secure cryptocurrency transfers and exchanges digital assets for fiat money at a loyal rate.
From Smart Money, you can order the following useful services:
connection of reliable payment services;
promotion of a gaming site;
creation of unique HTML5 slots;
installation of security software, and much more.
For all questions, please contact our managers.