It is time to mobilize!
Gadgets - is a unique product that combines the latest advances in digital electronics, telematics and online gaming industry.
Advantages of gadgets:
- ability to pay for services of mobile operators, Internet providers, IP-telephony operators, commercial television, video game systems, utilities, etc. in any place convenient for you at any time;
- instant and interest-free transfers to the accounts of gaming systems;
- small size;
- individual approach to every client – ability to choose the model and color schemes;
- 24/7 technical support, call-centers assistance of experts;
- the shortest production time;
- free delivery.
Examples of standard equipment:
Tablet PC
Processor
Intel Atom N270 (1,6 megahertz)
HD
160 gigabyte
Battery performance
1,5 hours
Weight
1 kg
Memory
1024 megabyte DDR2
Display
10,2-inch, 1024x600, widescreen
Wireless communication
Bluetooth, Wi-Fi 802.11n
Sizes
280x180x24 mm
Tablets/smartphones
Since a large number of people around the world have smartphones, which have already begun to replace their PCs, it's safe to say that mobile gambling will become the most popular way to gamble.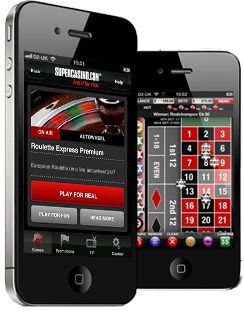 According to the UK Gambling Commission, about 4.5 million people in the UK play the casino games through a smartphone or tablet.
As the popularity of mobile gaming continues to grow, it is obvious for many experts that the Internet-gambling will be soon replaced from the gambling market. This is why some of the gambling sites are actively developing and offering users their best applications for iPhone and Android. Such companies as PokerStars vigorously create their own mobile platforms.
Even live poker adjusted to the trend of mobility. The mobile app Poker Notes Live allows the user to correspond with his opponent while gamble.
Among the games offered as an application for smartphones, it is now possible to see roulette and blackjack, video poker and slots. Everything is done to ensure that players can play many games, and choose the most interesting for them from its huge range.
There is a growing number of operators who can offer their services in the gaming market, and the field of mobile gaming is developing actively. The industry of mobile applications for the casino is developing at a great rate. This ensures users at least the widest range of exciting games.
So far, the largest company in the sphere of mobile gaming is the NTS, which attracted members with their pricing policies and also the introduction of advanced technologies.
However, there is always something more to strive for, such as the creation of larger size displays with higher resolution, and of course it would be profitable for companies and convenient for casino players, because the wider the display is, the more comfortable and spectacular its is to play.
So whether it is possible for smartphones and tablets to replace PCs? Taking into account the excitement and demands of players, they certainly will appreciate the technological improvements, graphics and a great deal of choice. Nevertheless, experts believe that the popularity of mobile devices can beat traditional games played via computers, but the full replacement will not happen soon. It is more likely that PC will become an important complement, and the players will enjoy all three devices.
Smart Watches
Today, playing games via mobile devices is certainly one of the most outstanding characteristics of the modern market. The gaming sector will soon exceed the amount of 182.8 million dollars and most of it consists of the revenue from mobile gaming and virtual slot machines. As a result, designers and developers are forced to adapt their equipment and accessories to match the capabilities of mobile gaming gadgets. It refers not only to phones and tablets, but also to such accessories as for example the first digital wristwatch Smart Watch by Android.
If you have already bought such watches, you certainly are pleasantly surprised by its abilities and potential as a gaming platform, because of a number of chosen innovative developers who have created games that can be played on a small and compact display. The first game applications for Smart Watch were presented at Mobile World Congress 2014. This was the highest level of development of cross-platform games, as more and more versions of the game are available for devices such as Smart Watch, and users can play on feet.
Microgaming, well-known brand in the gaming world, is forced to meet the trend demands to keep up with the times. New trend appeared recently – to play online casino games on the wristwatch Smart Watch. These applications have been developed for customers with a simple and intuitive graphical user interface, which allows the player to set the apps to play casino on your SmartWatch and play for real money with just a click on the display. These applications are designed so that they fully comply with the resolution and size of the screen on the user's SmartWatch, and no extra settings are needed. Microgaming's developers are making games available for any digital watch.
If the application is installed on your SmartWatch, all you need to do is to turn the roulette wheel, just like in the game of roulette online via computer or mobile phone. The game begins after the roulette is in motion and after the wheel stops, you can either win or lose real money. You must be connected to the Internet to be able to play.
It is quite simple to manage the system so it will be easy for user to master it. Software casino gaming device will show a number of characters on the SmartWatch display. All you need to do
is to choose any symbol, and after that roulette starts spinning and then stops -- it will determine the outcome of the game. If you are lucky to see 5 identical symbols on the SmartWatch display, a real profit is provided.
An increasing number of mobile solutions is exempted from connection with mobile platforms, and soon many slot machines, for example, Tomb Raider, Thunderstruck II and Mega Moolah will be converted and then available on SmartWatch.
In the near future, many users will be able to gamble using their digital wristwatch SmartWatch. Furthermore, in the future we are likely to see other examples of technologies, equipped with mobile gaming capabilities. These accessories will soon be designed to be compatible with partner smartphones and synchronized with additional devices.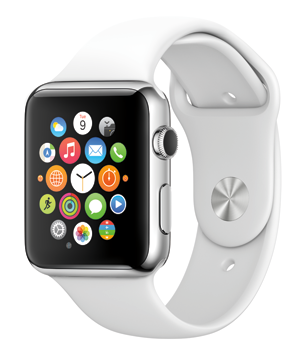 AR-glasses
CastAR's predictions about augmented reality have even exceeded expectations. In May 2013 it was only an idea, then it has grown with the help of a successful campaign Kickstarter, and developers introduced the first headset.
To mark the occasion, a CastAR made a short video, to attract developers, sponsors and all interested parties. CastAR work slightly differently than other headphones and display glasses. Glasses require a projection screen and two small projectors with 720 pixels mounted on top of the glass to send the image. Mounted LEDs then track the movement of the head, so you won't have a nightmarish feeling of motion sickness. CastAR is also planning to develop an additional function of the most typical virtual reality.
Jeri Ellsworth and Eric Johnson, representatives of the Road to VR, working at CastAR, reported that they had encountered some difficulties concerning logistics, but now they are completely finished the development of models that certainly go beyond prototypes. The team also has integrated CastAR software development kit in Unity, a popular game engine, and now hopes to create Unreal Engine 4 in the future.
As with almost any headset to create a virtual reality, CastAR's first ideas were connected with games, but the above mentioned video has shown that it can also be a part of the workplace and the way to improve productivity at home. Video, of course, contained a little bit of what we call a distant dream. For example, it is possible to believe in speaking through a virtual PC, but the game modeling and architectural examples are somewhat better than they are in reality, although it was possible to achieve greater similarity.
Speaking about reflecting mats-panel, as it is only a material, you can roll them up and take with you wherever you go. Hackaday has a new practical look at the new headset, allowing a deep dive into the technical support and study the strengths and weaknesses of this technology.
CastAR's team continues to expand and has plans to launch the next version of the hardware. It seems that this oddity, headset for augmented reality, could be the next chapter in the Kickstarter's history of success.