Rassian Affiliate Congress 2016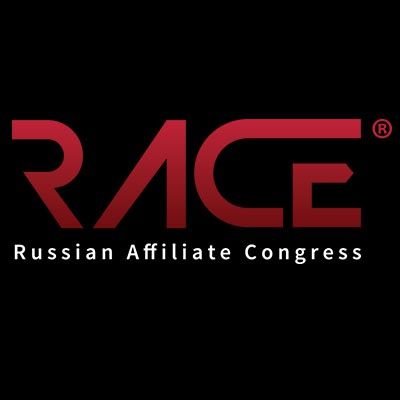 An October congress RACE 2016 enhance abilities of affiliates in the gambling market
RACE is a fifth Russian international congress on affiliate marketing. It will take place in Moscow on the 7 October and will certainly become a generator of fresh ideas. The exact time of the event has not yet been announced.
The theme of the event is "Affiliate marketing in online gambling". International operators and representatives of online casino platforms will speak about best ways of choosing affiliate programs to maximize the profit of their gambling business. Also there will be an awarding ceremony where the most successful people and companies will be identified.
About the affiliate marketing
Today it is the main source of traffic for online casinos. The most important thing such programs do is upholding casino operators, and affiliates act as so-called publisher in the growing information space.
Topics
Among issues that will be discussed in the framework of the congress we can name:
Trends in affiliate marketing;
Forex and binary options;
Gambling;
Optimization of marketing;
Effective marketing tools;
Quality of traffic.
All these topics will be presented by speakers who are experts with many years of working experience in this field.
Attendees
As for attendees of the event, there will be representatives of foreign and national market, specialists and members of coincidental sector, experts in the field of e-commerce and digital technologies, owners of gambling establishments and advertisers.
The knowledge that can be received
Those who are going to visit this event will be able to learn about how to increase traffic with the help of the affiliate marketing, which programs are best for online gaming and why, and what to do if the chosen program is not as profitable as it was expected to be.
If the abovementioned information made you to wish to know more about affiliate marketing and to come to the Russian congress, we can assure you that this is really a place where you can gain all necessary knowledge, and then to implement it into your business projects.