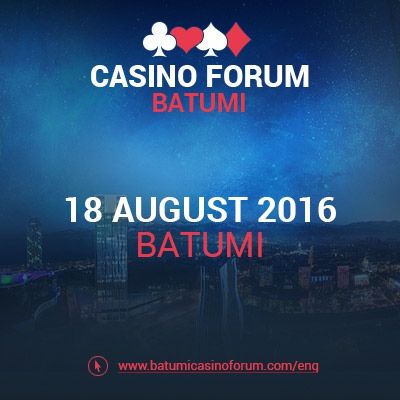 An outstanding event dedicated to gambling in Georgia, will be held in August from 18-19 in Batumi.
Today, Georgia has become a region where there is a friendly environment for gambling activities which attracts investors with liberal laws and visa regulations.
A growing number of businessmen and investors are attracted also by a more symple workflow system, a flexible tax policy and a corruption-free sphere of action. Besides, tourists from Russia, Turkey and other countries now go to Georgia to spend millions of dollars on games and other entertainments.
The rapid development of new technologies means a necessity to create a common platform to make a dialogue between governmental authorities, representatives of the gambling industry and investors. That is why Smile-Expo, a company, which is an organizer of the event, has decided to hold a forum in Batumi, which will bring together all those who are involved in this sector.
Participants of the forum will be able to meet potential partners and competitors, to communicate with benefit, to form contacts for further cooperation in the most comfortable atmosphere.
Subjects of the forum
All topics that will be discussed at the conference will be connected with the gaming industry in Georgia. Professionals and experts are going to talk, to discuss and to answer questions connected with:
Ways to improve the profitability of online and land-based casinos;
Creation of a new gambling establishment: gaining a license, buying equipment and software;
Special aspects of marketing: ways to attract players and win the foreign markets;
Development of new gambling activities in Georgia: which ones are possible and high-potential.
Not only these topics, but other interesting subjects will be discussed at the event and speakers will try to answer every question.
Participants and products in demo zones
Such specialists as casino owners, operators and software developers will visit a Casino Forum Batumi, so in the demo zone you will be able to see the best products, which includes:
Platforms for online casinos and betting offices;
Mobile applications;
Different types of mobile and social games;
Payment systems for casinos;
Equipment for land-based casinos: slot machines, tables for card games, roulette, furniture and so on.
The demonstration of these products and solutions will help participants to choose the best equipment for their casinos and to increase profitability of their business by using innovative solutions.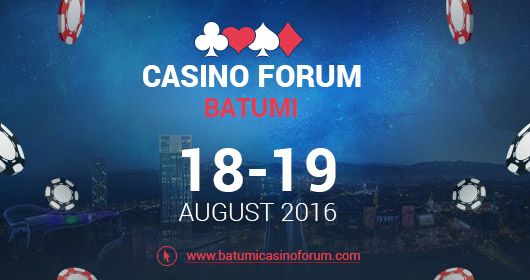 Business tour
In conclusion all guests and participants of the Casino Forum Batumi will have an opportunity to visit all best casinos in Batumi, to feel its atmosphere, to see its equipment and service and to enjoy a luxurious casino design.
An organizer of the event is Smile-Expo, a company which make specialty out of finding and organizing places for events and meetings of participants of the gambling business and government representatives. The company stands for a healthy compromise of the parties in order to improve the situation in the international gambling community.