Blockhain & Bitcoin Conference Kiev 2017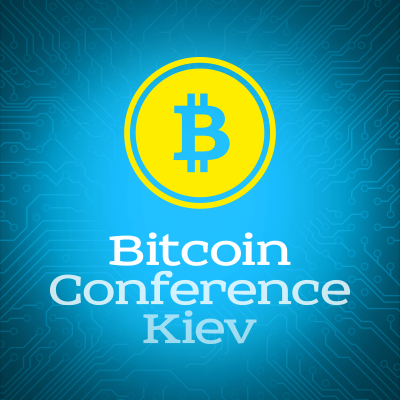 Blockchain technologies become more and more popular all around the world and will soon be an important part of not only payment services, but also of economy, gambling industry and many other areas of life. And it is not surprising that such specialists as lawyers, economists, investors and owners of famous brands are so much interested in the development of Bitcoin and blockchain technologies. Now they are going to meet each other in Kiev where they will discuss the most important issues of this theme.
The date of another huge exhibition and conference dedicated to the development of blockchain technologies and cryptocurrencies has already been set. This time, experts, developers of Bitcoin software and numerous participants will come to Kiev, and there is certainly something behind that. Ukraine is a country where the blockchain technology grows the most rapidly. So, Blockchain & Bitcoin Conference Kiev will become the third exhibition of this kind and will take place on the September 21, 2017.
Attendees
Representatives of small and medium enterprises;
Software developers for blockchain systems;
Owners of law firms;
Bankers and financiers;
Representatives of payment systems;
Owners of investment and venture capital funds;
Experts in the field of crediting;
Representatives of security systems;
Those who are interested in blockchain and Bitcoin.
The last time the conference was divided into several areas – for beginners, experts and developers – and all participants could receive maximum information and learn many things, which were useful for them. So what can we wait from the upcoming forum?
Topics to discuss
The use of blockchain technologies in various sectors of business and economics;
The use of Bitcoin and blockchain technologies in financial, civil and administrative projects;
Optimal blockchain solutions in the banking sector;
The possibility of organizing blockchain consortium in Russia;
The security system in blockchain technologies;
The possibility of changing the legislation to regulate the field of Bitcoin and blockchain technologies;
Attitude of state regulators to Bitcoin.
Demo zone
Developers of software for blockchain technologies and of Bitcoin projects can be found in the demo zone, where they will present unique equipment, which can be immediately bought by representatives of companies interested in the development of their business and the increase of profits. CEOs of different companies will be able to conclude cooperation agreements with potential partners.
Well-known software developers, experts and sponsors from CIS and European countries are going to visit Blockchain & Bitcoin Conference Kiev. Each participant will receive exactly what he is expecting and even more! In general, you will have an opportunity to have interesting meetings with professionals who are ready to share their experience, to talk to them in a friendly atmosphere and to get a lot of positive emotions.
Also invited:
Speakers that have many things to tell about blockchain and Bitcoin;
Representatives of the industry media, ready to cover this great event;
Sponsors who want to take part in the organization of the exhibition.
The well-known company Smile-Expo, the organizer of international exhibitions and conferences, invites everyone to a unique and large-scale event, where you can get a lot of interesting and useful information on topics that today are discussed all around the world!