Blockchain & Bitcoin Conference Prague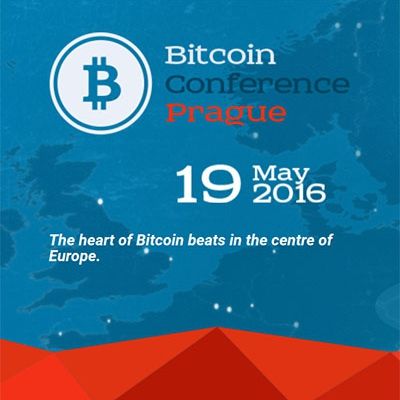 On the 19th of May the capital of Czech Republic will held an important event.
Developers and users of a blockchain technology will come from all over the world to learn about the way of its regulation in Europe, the reports of developers of payment systems and about how not to become a victim of a cyber crime.
This technology is a unique chain of transactions which are made in the system requesting a usage of a Bitcoin. Its main advantage is speeding up the procedure of transferring funds. There is also another huge theme which is worth discussing: developers have thought about using blockchain not only for money transferring, but for any data. What else is good about the technology? It can ensure transparency of the procedure of paying taxes or getting certificates from public agencies.
A demo zone of the conference will certainly attract the attention: IT-enthusiasts came up with the idea of using a blockchain to control physical objects with the help of the Internet. It will be possible for attendees to see first results of this fascinating experiment.
From 10am to 5pm speakers will talk about many interesting aspects of this sector, for example, future prospects of this technology, an investment climate, a place of a bitcoin in the world of gambling and many more besides.
Smile-Expo, a company which is an organizer of the event, will be glad to see everyone who would like to learn and discuss all new information concerning the development of technologies that will soon, no longer than in five years, become as popular as smart phones and the Internet are today.