Blockchain & Bitcoin Conference: a place where the future is born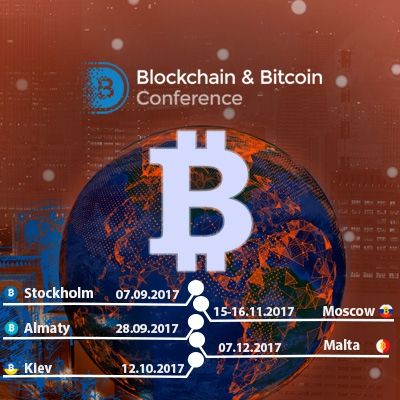 Источник: blockchainshow.kz/en
Today we witness a rapid increase in demand for blockchain technology, so it's essential to share experiences. Blockchain & Bitcoin Conference is a major event dedicated to Bitcoin and Blockchain bringing together experts from a wide variety of fields around this topic.
Blockchain will be of interest not only to professionals in the IT field. It is now a tool to build smart contracts, organize auctions, etc.
Who should visit Blockchain & Bitcoin Conference?
Entrepreneurs;
Investors;
Developers;
Representatives of payment systems;
Lawyers;
Financiers and bankers;
Founders of startups.
Why do you have to visit Blockchain & Bitcoin Conference?
It's a bright profile event for any visitor to learn a lot of new and exciting information about modern technologies. The pre-registration allows you to get a ticket discount, so hurry up!
It's a great opportunity for any sponsor to build useful business relations and make good investments in an interesting product.
It's a platform for speakers that allows you to talk about your own experiences.
It's a great way for the media to become an official information partner of the Blockchain & Bitcoin Conference and draw the attention of the audience to its portal.
Where and when will the Blockchain & Bitcoin Conference be held this year?
Stockholm - 07.09.2017;
Almaty - 28.09.2017;
Kiev - 12.10.2017;
Moscow - 15-16.10.2017;
Malta - 07.12.2017.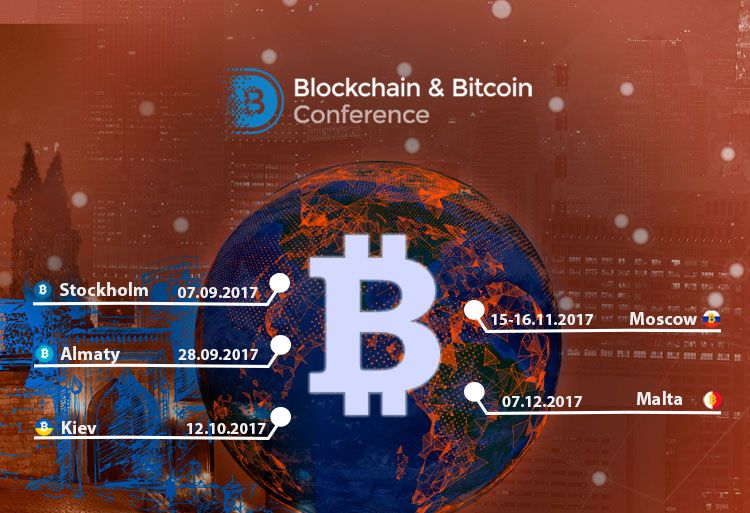 Are you thinking about the future? Would you like to be aware of everything that is happening today in the world of cryptocurrency and blockchain? Do you want to make a good investment but can't choose the right startup? Do you have anything to say to this world? Blockchain & Bitcoin Conference is opened for everyone.
Hurry up with registration and buying a ticket for this big event. The number of seats is limited!